This DIY Advent Calendar and list of 35 family activities to do this holiday season is sure to get the kids away from screens and spending more time together as a family this Christmas.
We are kicking off the holiday season with a new family tradition. Over the years I've bought a LEGO advent calendar each year for the twins to open throughout the countdown to Christmas. They feel that they are too old for that now, so this year I handmade a stocking advent calendar to hang on the mantel.
Each stocking contains a different activity that we can do as a family. Some stockings will have a number that corresponds to a gift that can be opened (such as a new board game and jigsaw puzzle) and others contain details about fun things to do together.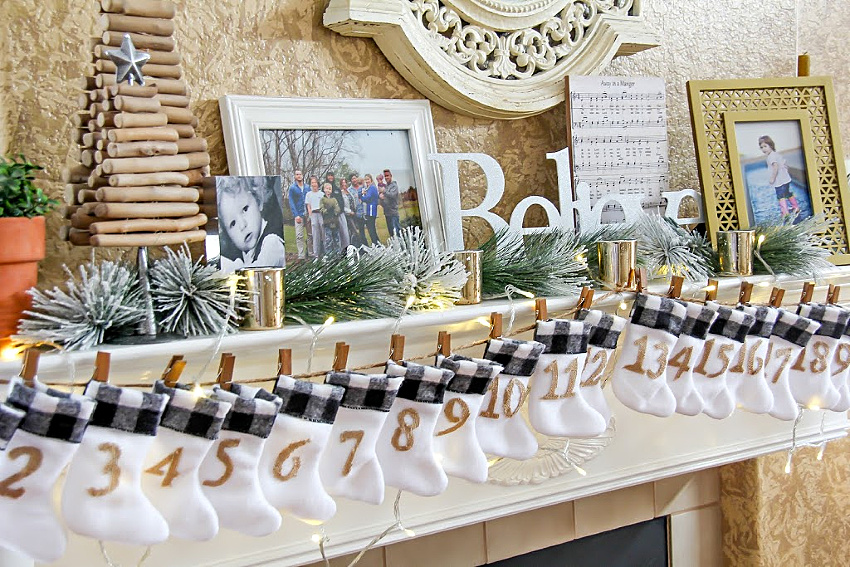 I'm showing you how to make your own stocking advent calendar over at Make and Takes. I'm also sharing a list of 35 holiday activities you can include in yours which will have the whole family doing a fun activity each day.