Airbrush cool shirts with kids. They can make their own designs and start some new fashion trends.
At what point did my daughter decide she could suddenly start looking fifteen instead of nine?
I was taking photos of her for a blog post over at 5 Minutes for Mom when I realized just how much she is growing up, and far too quickly for my liking.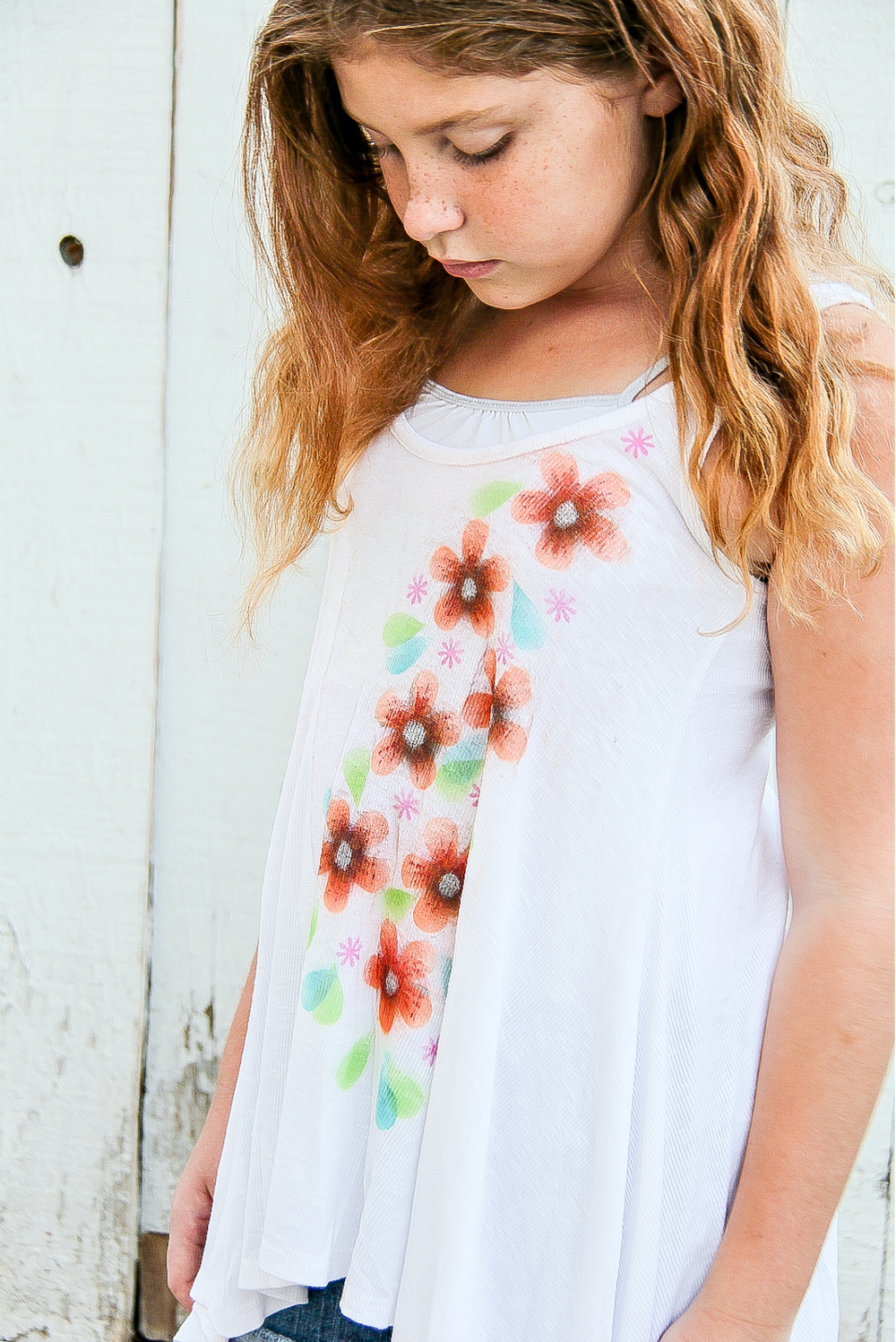 But back to the post for 5 Minutes for Mom though. I'm showing you how to make these fun airbrush shirts for kids. Actually this project is so easy that kids can make their own. So head on over and take a look. It will make a great weekend project.