Painted birdhouses are the perfect spring craft project for kids. Grab easy tips for making one right here.
I'm sure spring is just around the corner. The hills alongside the freeway here are covered in beautiful California poppies.
I cannot wait to get outdoors more in the coming months … not that a little rain has ever stopped me from being outside, but the cold to an extent does stop me in my tracks, force me back indoors, and under a blanket.
I haven't spotted the hummingbird who normally frequents our backyard while it's been cold and rainy, but other birds are popping out of the hedges. They'll start nesting in the eaves and shrubs soon enough.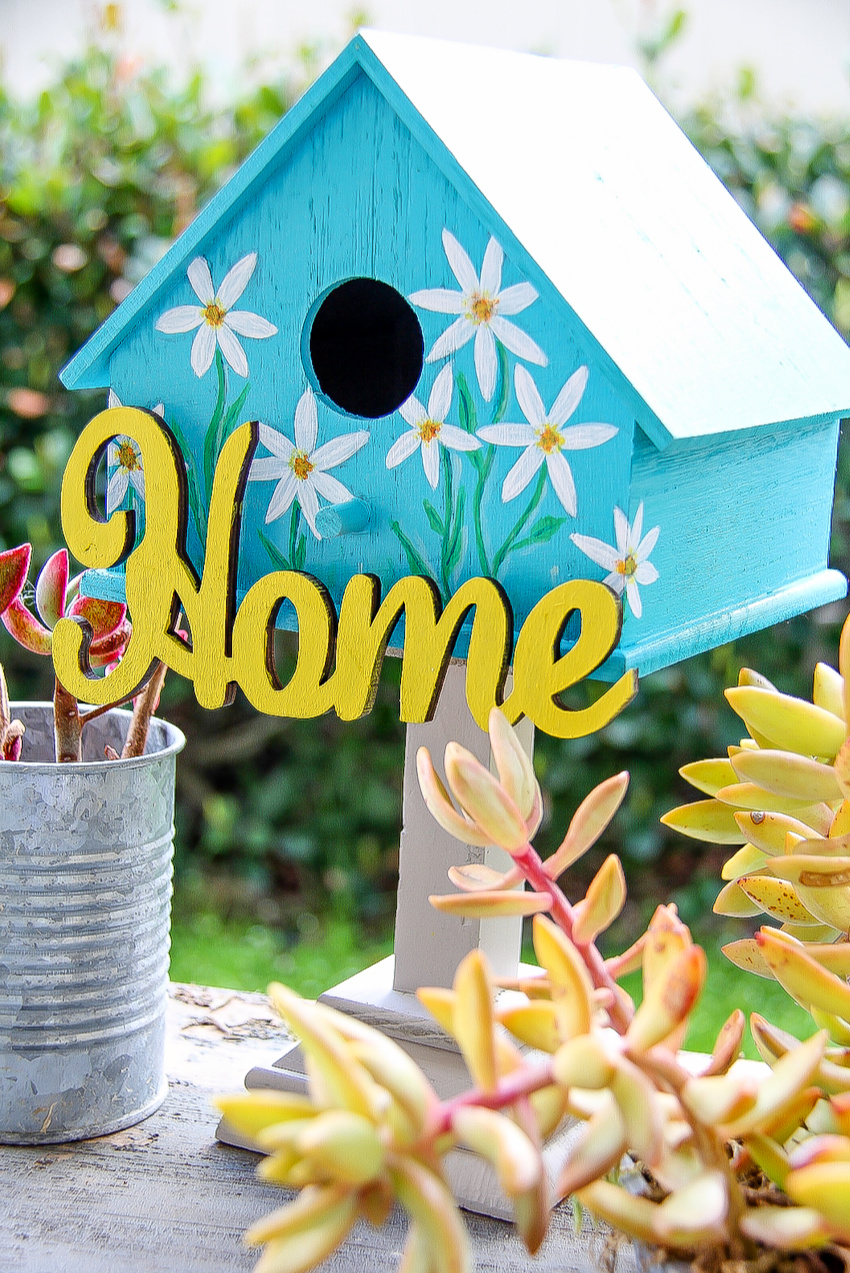 If you are looking for a fun outdoor project to do with the kids for spring, head over to 5 Minutes for Mom where I'm showing you how to make pretty birdhouses just like this one. You could also win a prize pack from Testors paints.