Turn any old container into a fun pineapple themed succulent planter in no time at all with this easy tutorial.
I know that fall is on the horizon … it is, isn't it? I mean it's going to be 101 degrees here on Saturday, so I'm beginning to think mother nature has other plans, but I did see a red leaf on the sidewalk this morning as I walked out to the car to take the kids to school.
But anyway, while we are still in summer mode, here's another fun summer craft project for you. I had this little container in my 'upcycle' pile for some time. It was a candle holder at some point… I think. But now it's a pineapple succulent planter.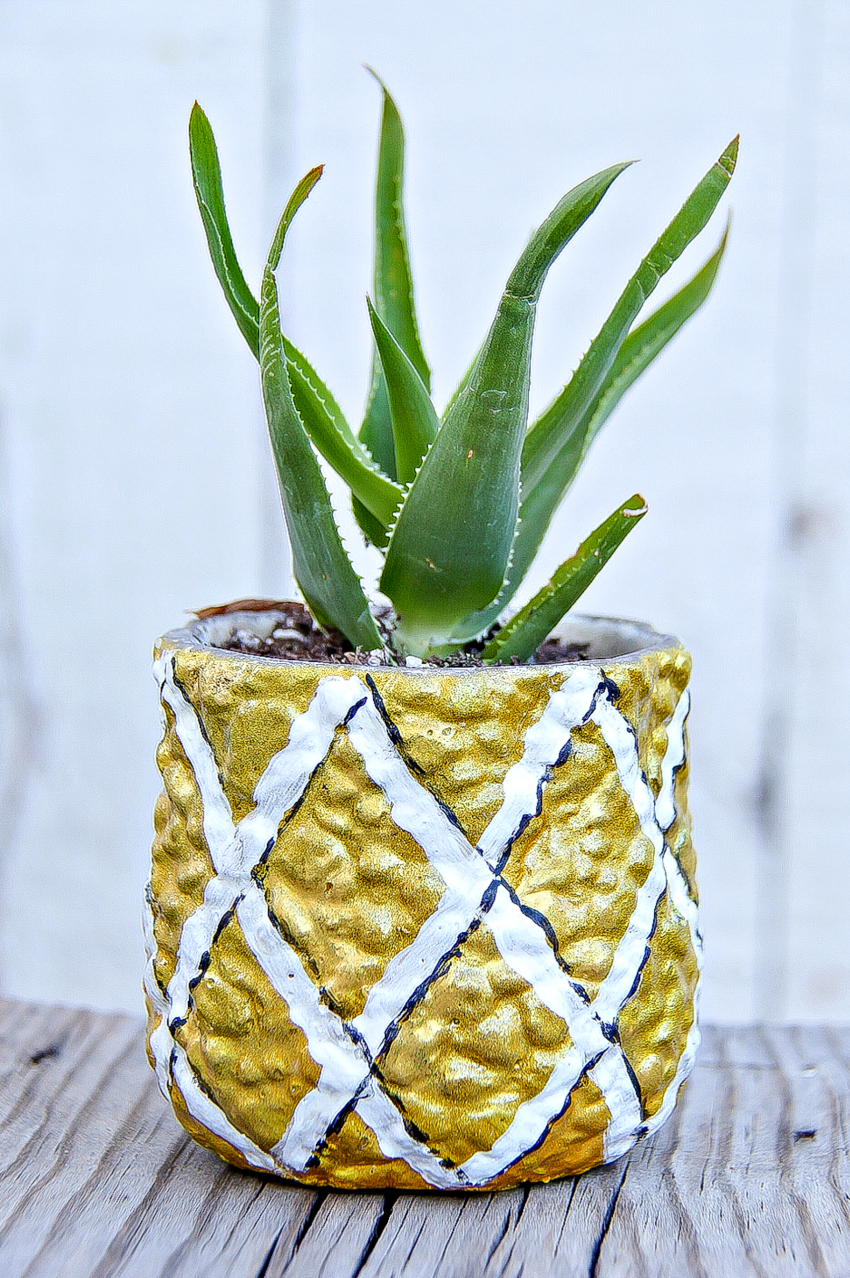 All the details are over at Divine Lifestyle blog. So head on over and do something crafty this week.