This Asian chicken salad with Halos mandarins is perfect for a warm day, or separate into containers and take with you for a picnic lunch.
Asian chicken salad has very quickly become my daughter's favorite. She had never liked salad before now, but she loves this one.
The recipe to make this simple, delicious Asian chicken salad with mandarins over at the Halos blog.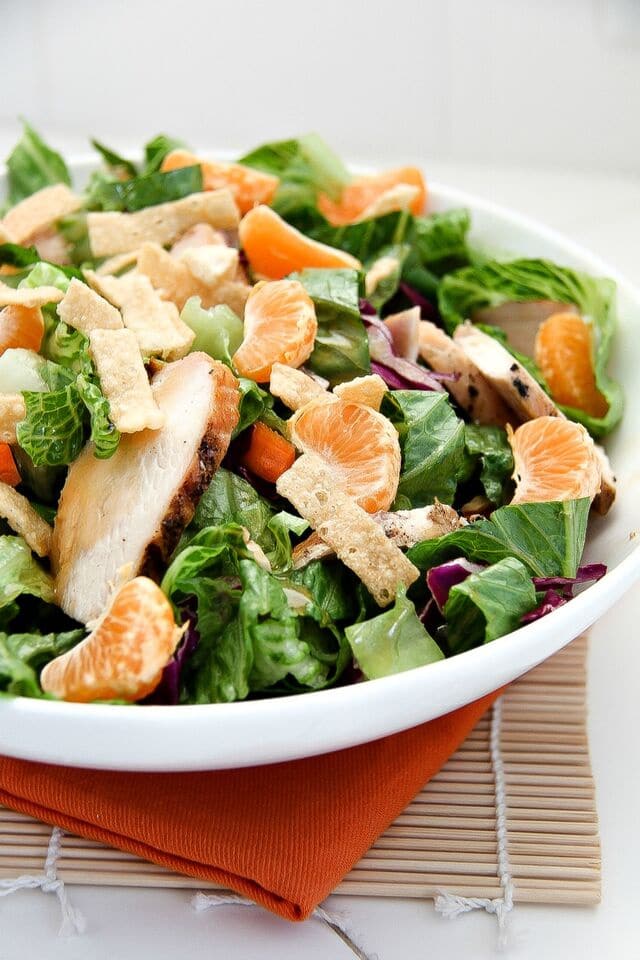 Save
Looking for a great way to pack a salad just like this for lunch at work or school? Check out my post Bentgo: Asian Chicken Salad.