Turn coloring pages into t-shirt transfers for a fun summer craft for kids, and to wear to their favorite movie like Incredibles 2.
The twins' have a half day at school on Thursday (only three more days left until summer break begins), so we are heading off to see a media screening of the new Incredibles 2 that will be in theaters on June 15th … be sure to check out my Insta Stories because I'm sure to post photos of us at the screening.  Although Flynn won't be wearing his new shirt, unfortunately because we'll be going straight from school where they are having a toga party/lunch to finish off a unit in Social Science. I think three outfit changes that day might just do him in.
But, I hope you will all be seeing the new movie when it hits theaters, and if you do, have the kids make their own t-shirts to wear … in fact, you can make them for the whole family.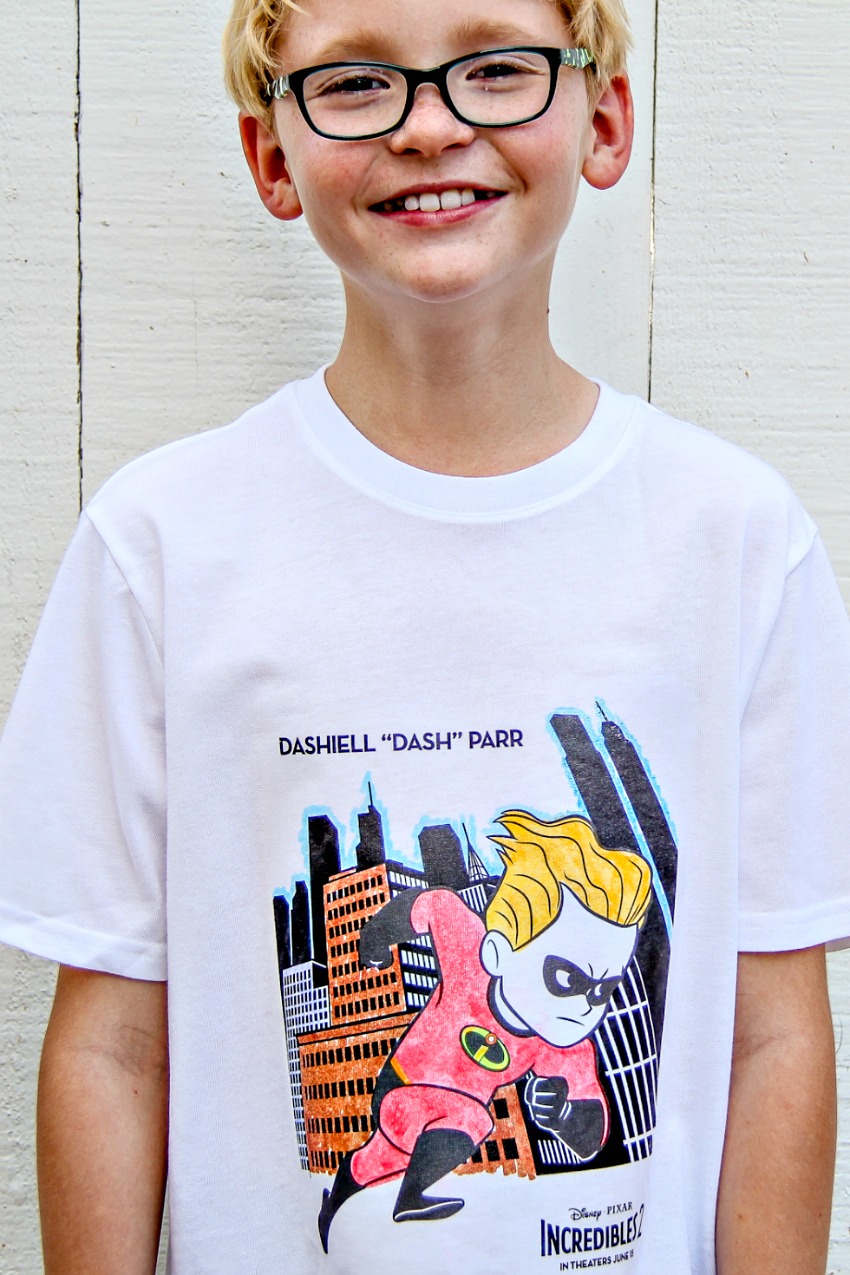 I'm showing you how to turn coloring pages into t-shirt transfers over at Lady and the Blog today. Head on over to grab my tutorial. This is a great summer activity for the kids.