This hugs and kisses pennant garland is the perfect handmade decor not only for Valentine's Day but to display year-round.
I'm already in Valentine's Day mode over here. The holiday of love. Mike has headed back east and we are looking forward to being reunited again very shortly. This is our year. We have big, BIG, plans for the year that we can't wait to share.
But for now, we are taking it one holiday, one special occasion, and one checkmark off that list at a time.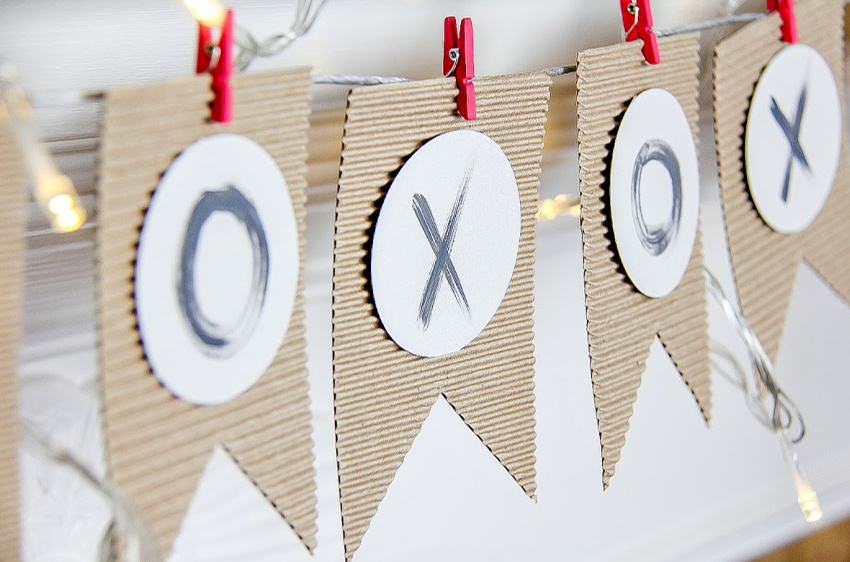 If you are already gearing up for Valentine's Day like we are, then head over to Lady and the Blog where I'm sharing the tutorial to make this easy Valentine's Day pennant banner. It's the perfect project for the kids, and the best part, you can hang it up year-round if you like. This one will be hung in the bedroom.