Have you tried squirt gun painting? This simple tutorial will have you making fabulous watercolor art on fabric that you can hang in your home. The kids will love it too.
Being self-employed means working all the time. For the most part I can work around the kids' schedules, and pick and choose my hours, but even on vacation I'm still working. Some days that might mean I'm networking on social media, responding to emails, pitching ideas for campaigns, or I might be making something for dinner or doing a craft project that's for a client.
Last week while we were in Kentucky, Marisol and I headed outdoors with a big piece of fabric, lots of paint, and squirt guns and made this watercolor turtle art, that's now hanging in the front room of the house.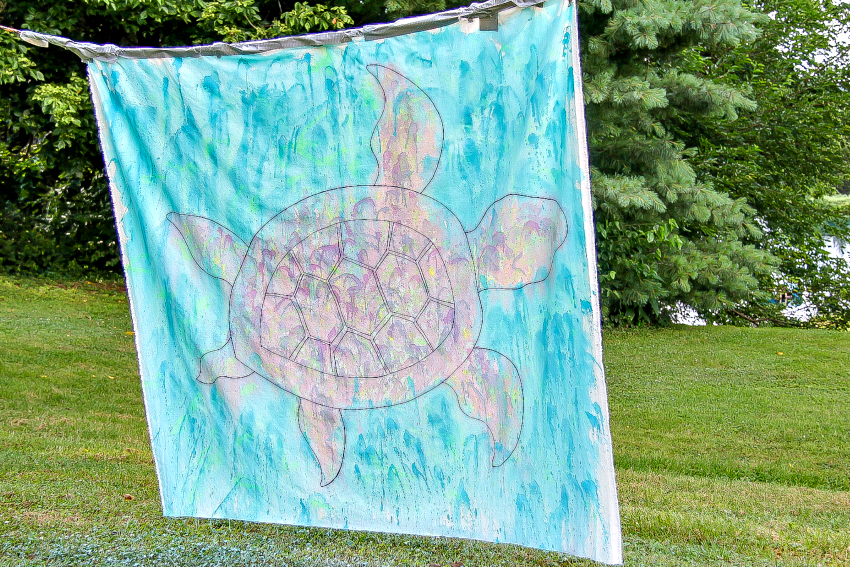 These are the work days that I love the most.
You can get all the details on how to do your own over at Lady and the Blog.