These handmade 'Goon' burgundy glitter slime containers are inspired by the new Sherlock Gnomes movie.
If only you could have seen the look on Marisol's face when I told her she was going to be able to make slime for a project for me.
It's the little things around here, and making slime for my girl is way up on the list (along with re-decorating her bedroom every 5 minutes).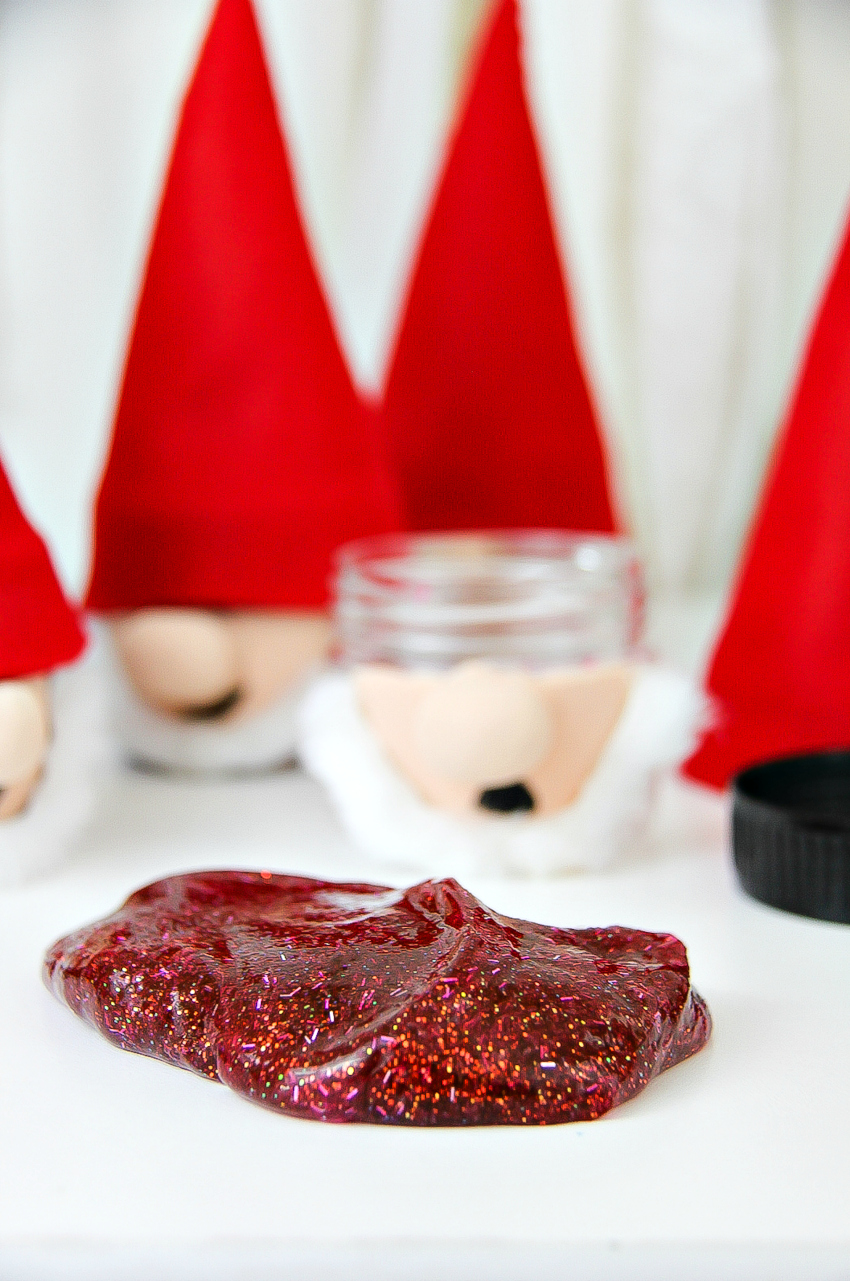 So, if you are looking for an extra fun project to do with the kids, then this burgundy glitter slime inspired by the 'Goons' in the new Sherlock Gnomes movie is just the thing. And, I'm showing you how to make these adorable 'Goon' containers to keep it in too over at Make and Takes. They make a great party favor, or endless movie night fun.