Create cardboard stencils and get outdoors for some fun with Testors Spray Chalk. We are showing you how to make these spring flowers.
I'm so thrilled to tell you that I'll be over at my friend Marie's blog (Make and Takes) each month with fun craft projects for the kids. I've been a part of Marie's summer series for the past few years, but I'll be doing a monthly project over there now, and a few other fun projects as she needs me to as well, like this fun Spray Chalk project Marisol and I did last week.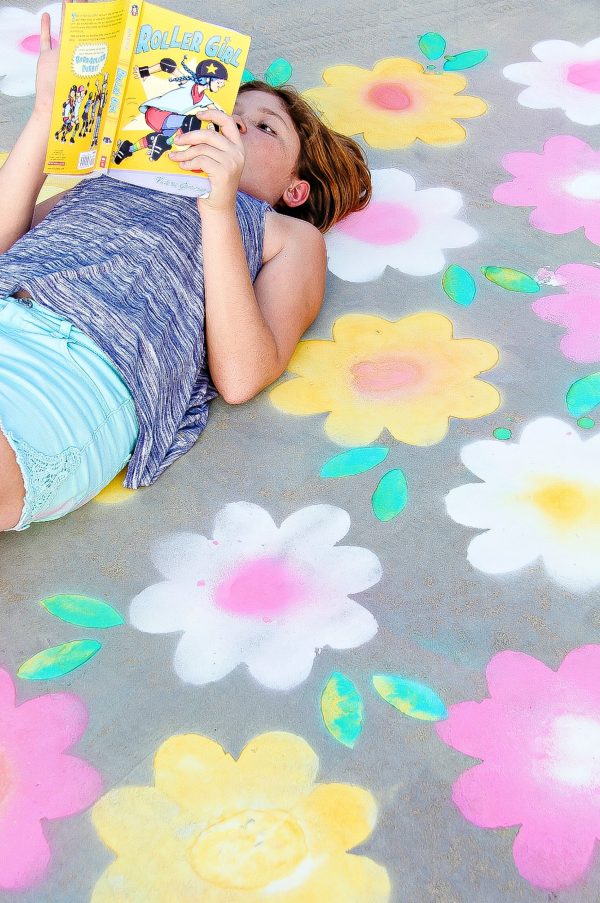 We had so much fun creating these spring flowers. I'm sharing all the details on the fun new Spray Chalk from Testors over at Make and Takes so go check it out.
Save