This homemade garlic butter and gluten-free garlic bread are sure to be a hit, even with the pickiest gluten-free kid.
Flynn is pretty picky when it comes to food. He has no problem telling me when he doesn't like something and will bluntly refuse to eat. Sometimes though I get it just right. Like my homemade spaghetti and meatballs which he thought was the best thing EVER! It was until he discovered Udi's ravioli in the freezer section. Apparently, that's better and I'm a little crushed.
One thing that we haven't been able to purchase from a store though is gluten-free garlic bread. So right now, I still make the best garlic bread … until something better comes along that is.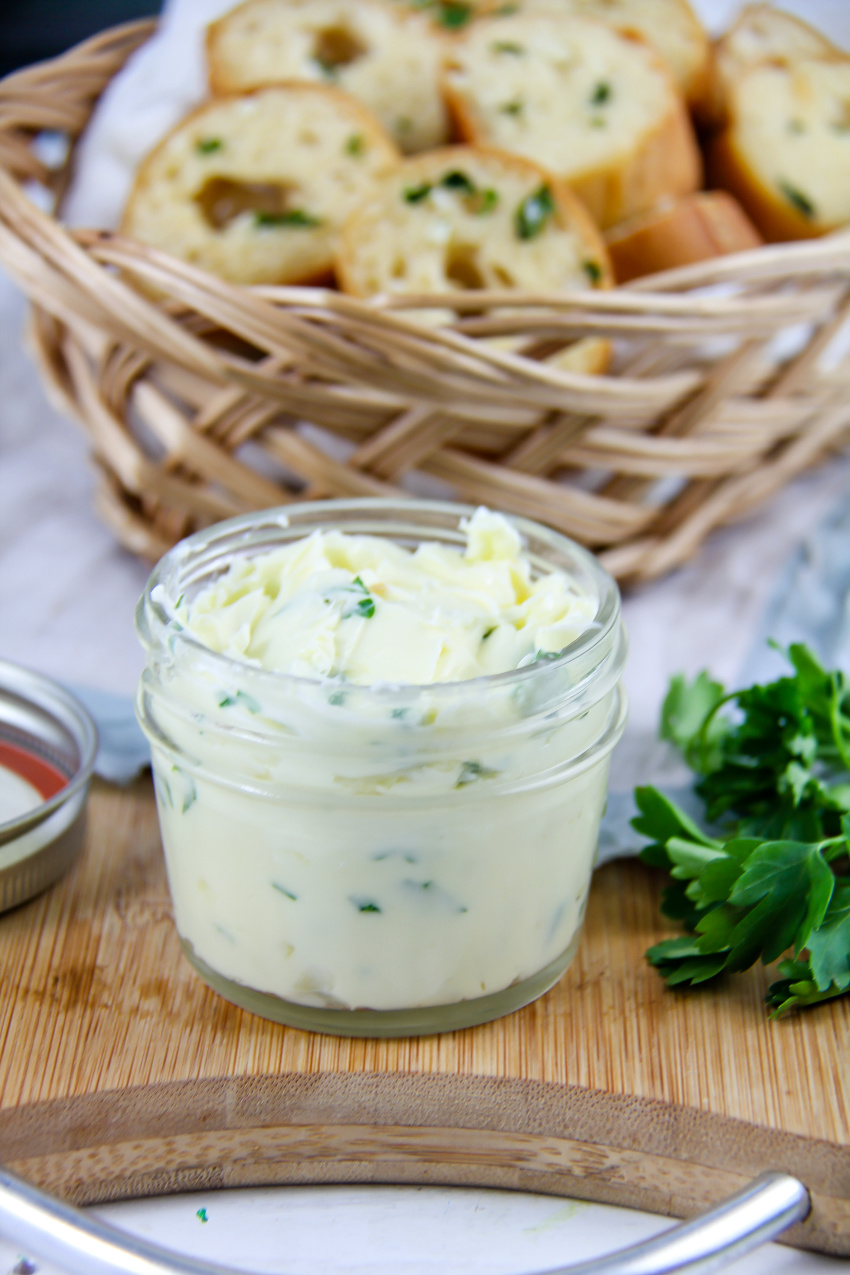 We keep BFree demi baguettes in the pantry at all times for him. I cut them in half and heat them up for hot dogs, meatball subs, sandwiches, and he'll even eat them right out of the bag as a snack. He loves them that much.
So I started making garlic bread out of them too. You can find my recipe for homemade garlic butter and gluten-free garlic bread over at Make and Takes. He will eat the whole gluten-free demi baguette in one sitting.
Looking for more gluten-free bread and muffin recipes that he loves? Try these!