How to make multi-strand bracelets using beads, suede, hemp cord, and other items that are perfect for gifts, for selling at markets and on Etsy.
Those who know me well, know of my obsession with bracelets. I don't wear much jewelry, but I almost always wear a little arm candy. Normally it's just a few different pieces stacked up to match my outfit that I mix and match.
I'm over at Make and Takes showing you how to make your own multi-strand beaded bracelets at home. Don't forget to grab coupons for your local craft store to stock up on supplies first because these are the perfect project you could sell on Etsy and at local farmer's markets too.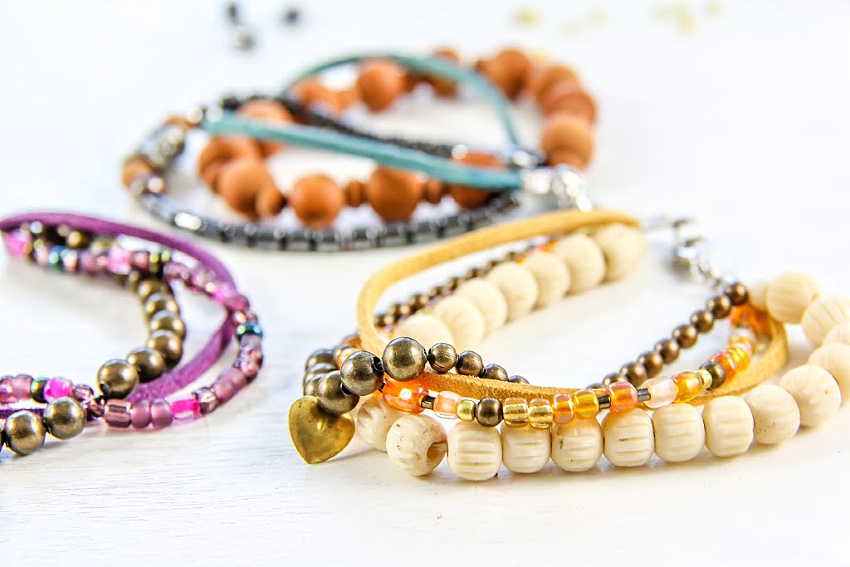 There are SO many possibilities with these. Go crazy with beads of different colors and sizes paired with cord, suede, and more.
If you are looking for a more kid-friendly version too, don't forget to check out our friendship bracelets over at Harper Kids.