Turn a thrift store or garage sale find into something perfect for your home.
I found a beautiful mirror at an antique store one day and just HAD to have it. But, we were living in a different house at the time and I had no idea where to put it, so when we moved to this house it got stuck in a dark corner between the twins' bedrooms upstairs. When I was re-doing the fireplace mantel in the living room before Halloween I decided to bring it downstairs and loved it so much above the mantel that I decided to keep it there.
Of course, Marisol was not too happy about this decision, because the mirror being outside her bedroom reflected light into what was now a dark corner. So, back to the thrift shop I went where I found a mirror I really liked, but it was dark brown wood and metal and I knew that wouldn't brighten up that dark corner at all, so I decided to paint it.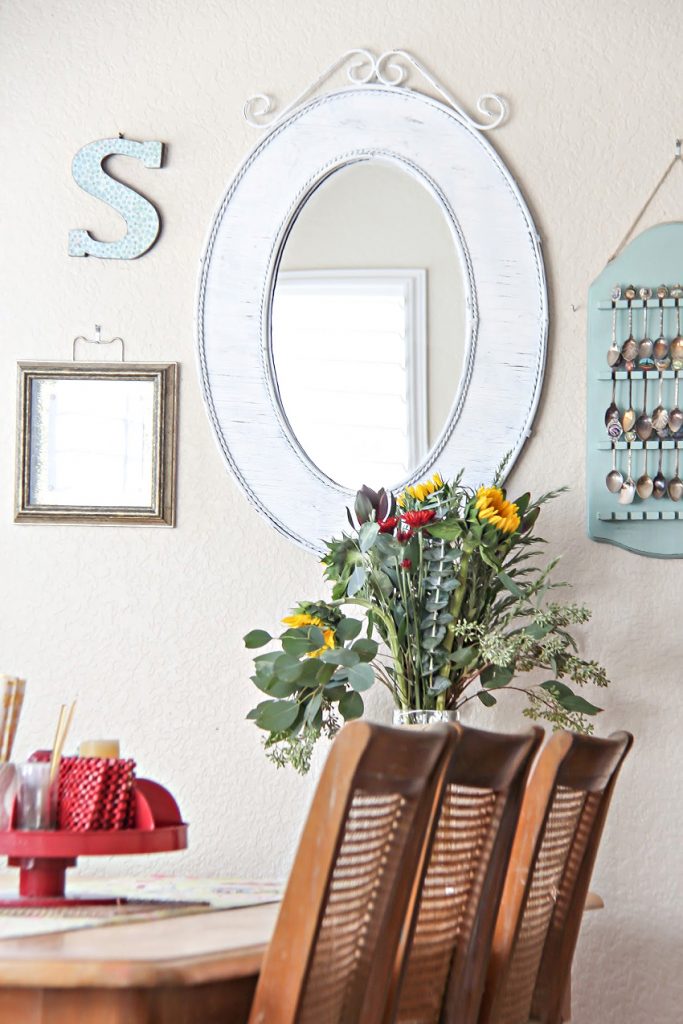 Yes, the photograph above is taken in the dining room, but it was the only spot I could get enough light to photograph it on the wall, it's now brightening up that dark corner upstairs in the hallway.
If you've ever come across a great thrift store or garage sale find and passed it over based on the color don't do it, it's easier than you think to transform your piece into something that will fit in with your home decor and I'm showing you how to do that over at Make and Takes this week.