The best tip for arranging flowers is right here! Grab a drill and a jar, and let's create a beautiful centerpiece for your table.
Flowers are the one thing I keep in my home on a regular bases. Nothing makes me happier than popping down to the weekend farmers market, selecting bunches of flowers, and then seeing a vase of flowers on the kitchen counter as I wander past each day. It just seems to brighten up the space … and my mood.
With the holiday season almost here, I can see there'll be more and more flowers filling the house as I use them for seasonal decorating too.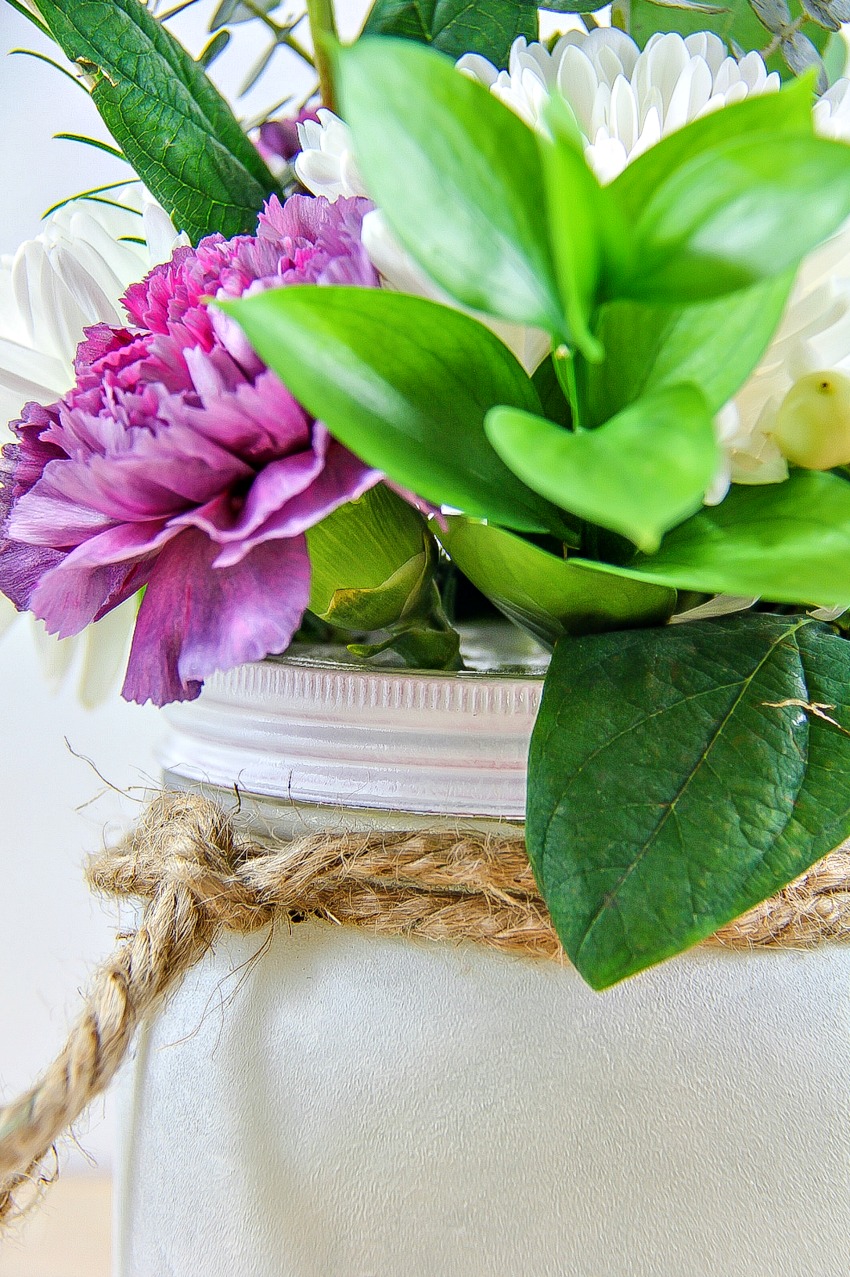 So, I'm over at Make and Takes this week showing you how to turn a vintage canning jar into a vase. If you've ever popped a bouquet of flowers into a vase and had the pretty stems fall every which way, then you will want to give this DIY a go. Grab your drill and head on over …