How to take a simple straw tote from Michael's craft store and paint it with a watermelon print that's perfect for summer.
Summer is almost here and we cannot wait. Really! We CAN. NOT. WAIT! Only two more weeks of school left.
I'm so ready for beach days, floating on the lake, and concerts and movies in the park. And turning off the alarm clock.
I'm over at Make and Takes today sharing a really fun tutorial to paint a watermelon themed tote that's perfect for hauling your beach towels or picnic blanket around this summer.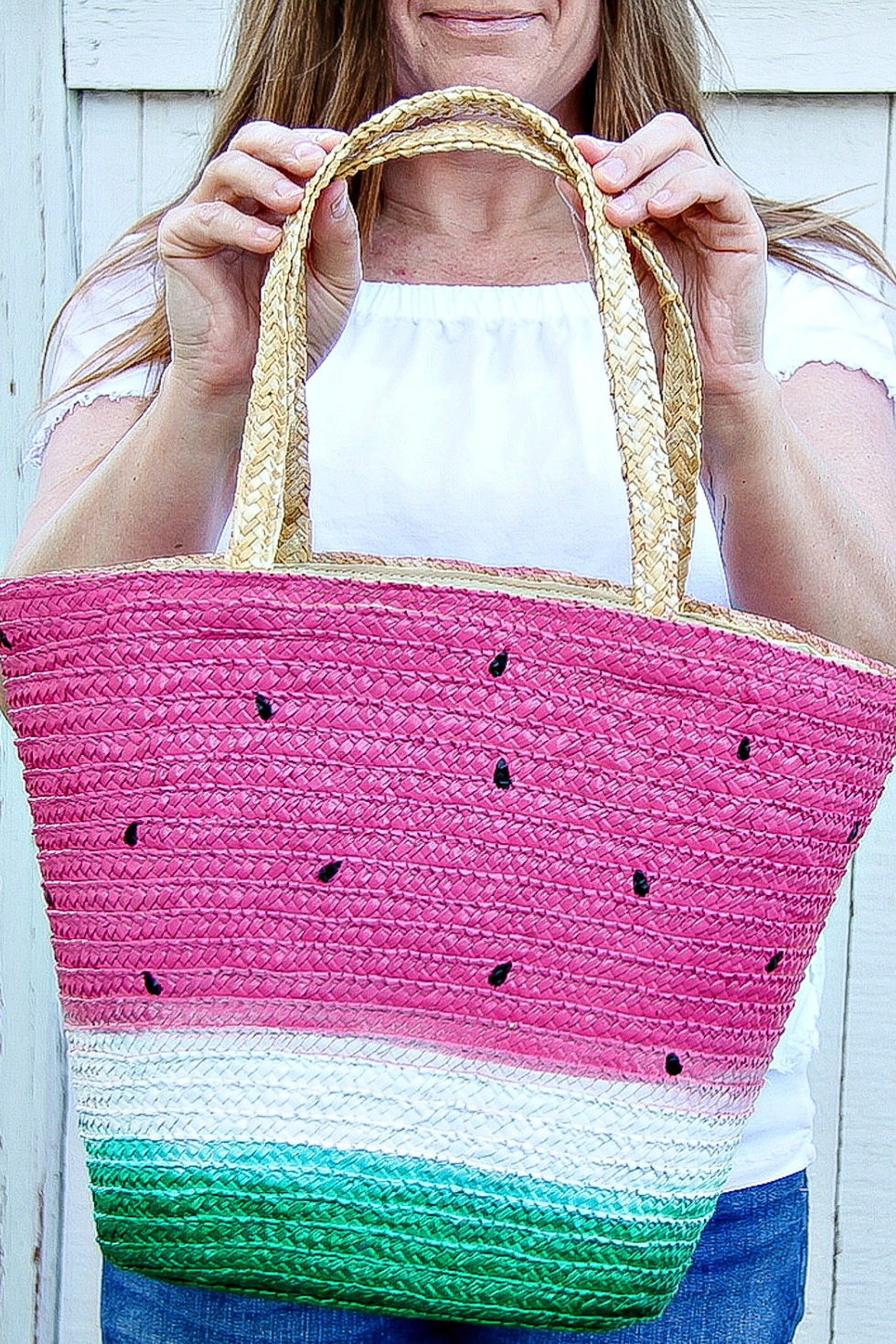 So Marisol took the photo of me above. She handed me back my camera, took the bag out of my hands and I haven't seen it since. Apparently I have to make a new one for me. I'm thinking a pineapple might be fun too.
Head on over to Make and Takes though to grab the tutorial for making this one.