It's been a long time since I've done one of these.  I thought I'd share how a typical lazy Sunday goes in our house.
7:05 Ahh, no alarm.  The weekends are bliss.  And it's daylight and the children are still asleep.  This almost never happens.  And I absolutely needed this extra hour of sleep after a very late night picking up the teenagers who were seeing a late movie.  The hubby wakes as I start stretching and I settle in for a back and neck massage while we wait for the little ones to come running in and jump on us.
7:25 The first of the kids jumps on us.  Or should I say jumps on daddy.  He's the favorite of the day.  He's been away for the past 6 weeks and arrived home late last night.  She ignores me so I sneak out.
7:30 I hobble downstairs to make my coffee.  I'm getting old.  My hips hurt as I make my way down.  I watch the birds fighting over the seeds I'd put in the bird feeder the day before while I wait for my coffee.  I call Miss M down to watch them with me. 
7:46 I settle onto the sofa with my coffee, put on the morning news, and open my laptop to check emails.  This is my routine every day.   My little man wakes and settles in for his morning cuddles.   He gives the best morning snuggles.   I say that out loud.  Marisol gets jealous.  She still hasn't cuddled me.  I tell her that.  She immediately jumps on my head.  Daddy is off unblocking toilets.  The plumbing here is terrible.  This one is always watching me.
8:10 It's time for breakfast.  I ask the kids what they want.  One wants blueberry pancakes in the shape of a lion.  The other wants blueberry muffins (I had baked them yesterday).  We are out of eggs.  I send daddy to the store.  The natives are restless.  They want breakfast N.O.W.   It's time for a little distraction.  I put on Phineas and Ferb for the little man and proceed to give Miss M horseback rides around the house.  I collapse in a heap struggling to breathe and she scowls at me and immediately has a meltdown. She demands more rides.  I think I may be dying.  This chest thing I've been battling for weeks has well and truly settled in for the long haul.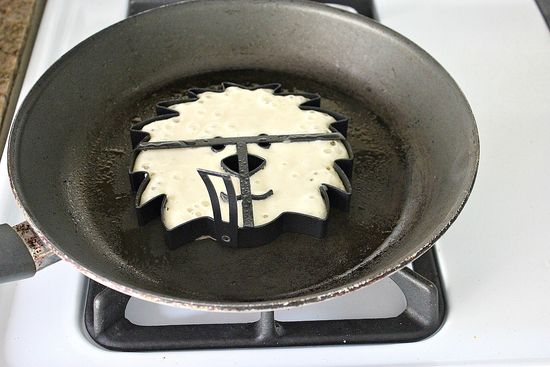 9:20 Breakfast is over.  I settle in to play (I mean work really hard) on my laptop for a bit.  It's gone.  I track it down.  The husband has my laptop, cell phone and desktop.  He's updating them.  All of them.  At the same time.  I stand next to him tapping my foot until I can at least take my laptop back. 
9:30 I start planning our day and updating my list of things to do for the day.  I make a list for the husband too.   A fight breaks out in the play room over a train track.  I break it up.
9:45 Apparently I am not going to be allowed any on-line time this morning.  Miss M decides I can do her hair.  She has gotten herself dressed for the day.  Little man is still in his pyjamas.  He'd stay in them all day if I let him.  I notice the dishes are still in the sink.  Apparently they are not going to do themselves.  So while the little ones do jumping jacks, try out a few new dance moves and bounce around the house I tackle the kitchen clean-up.  The husband is still hiding out in my office updating my desktop and phone.
10:00 I quickly scan the house.  The teenagers are behaving.  The twins are now happily playing with the train track.  The husband is deeply involved in an on-line live chat with an AT&T person trying to figure out why one of our receivers isn't working.  I sneak into the shower.  I wonder how long it will be before someone notices I'm gone.  I'm halfway through shaving the first leg when the little girl walks in.   Then the water turns hot.  I curse myself for turning on the dishwasher before showering.   I wash my hair and remember to cleanse my face (this school girl breakout is not very flattering, although I tell myself it keeps me looking youthful) and hop out.  I eye the scales.  The new exercise routine will start tomorrow, right, so I really need to know what I weigh today.  The scales must be broken because I can't have gained that much weight.  Maybe it's the inch of dust on the scales, or that I ate before weighing myself, ooh and then there's the water weight of my hair and the towel wrapped around it.  That's got to be it, right. I curse myself again for indulging in that piece of chocolate while I was doing dishes.
10:53 I put together a grocery list for the husband.  I've decided he can shop after taking our weekend guest home this afternoon.  I put a load of laundry in the machine and the kids start whining for lunch.  Didn't we just eat breakfast?  I tell them if they give me just 10 minutes, we'll have morning tea together. 
11:47 I wonder how the members of my family tear so many holes in their clothing?  I dig a sewing needle out of my office carpet, find some thread and drag a pile of items to be mended downstairs.  I catch the last half hour of a delightful 1953 Zsa Zsa Gabor movie Lili and then watch the 1951 Gene Kelly film An American in Paris while I'm working.  One jacket, 2 pairs of jeans, a pair of sweatpants, 2 skirts, a belt, and a puppy dogs ear all need to be repaired.  Miss M is happily coloring with crayons next to daddy at the table while he is downloading new apps to the kids phones.  The little man has moved from his train track to building Lego and is bringing me pictures of all the new Lego sets he wants me to buy him, before finally giving up when I don't go to the store and settles in to draw pictures next to his sister.
1:30 Lunch time.   Hubby had flown into San Jose airport the day before and with a list in hand had stopped at my favorite Aussie food store to pick up some supplies to bring home with him.  So it was meat pies, sausage rolls, VB (beer) for us, and cordial for the kids.  And let's not forget the tomato sauce. 
3:00 We hug our guest goodbye and hubby sets off for the 5 hour round-trip to take them home, and run some errands for me.  The little ones and I curl up on the sofa to watch Cloudy With a Chance of Meatballs.  I'd read them the book recently at the dentists office and they loved it.   While we watch I continue to mend clothes,  and then clickety-clack, keep working on the vest that I'm knitting for Flynn, which I'm sure will be ready just in time for summer.  Doesn't every little boy need a knit vest in the middle of a southern california summer.  They practice writing sentences while watching the movie.
5:00 The kids are demanding baths.  More clothes need to be washed and dried. And I still need to finalize our plans for tomorrow.
5:45 Fine.  I admit it.  Guilt has set in.  I enjoyed way too many treats today.  Time for a quick 10 minute cardio workout. 
5:55 Out. Of. Breath.  Must lay down.
6:23 Kids have decided mama's nap time is over.  Apparently they must eat.  Thank goodness for leftovers.
7:04 I sit on the couch with a glass of wine, open my laptop and …
I don't want to move her.  She's so peaceful.  I let her continue to sleep on me while I watch an episode of Pan Am and research maps on my laptop.  I'm looking for a giant world map for the play room wall.  Know where I can find one?
8:15  I administer her nightly asthma medicine and tuck her into bed before curling up on the couch with a blankie, a glass of chocolate wine, and watch Law & Order SVU with my hubby.
9:30 I crawl into bed, turn on my bedside light and read the next couple of chapters of my book The Last Summer (of You & Me) by Ann Brashares.
How does a typical Sunday look for you?