While visiting the Steinbeck Center last week I saw this in the art gallery: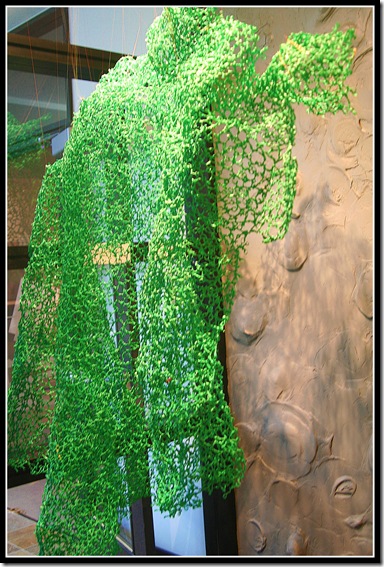 It is part of a collection for the exhibition From This Stone and Anvil: Arthurian Legend Exposed and Abstracted. 
Okay, so this may not look like much until you see what it is made of.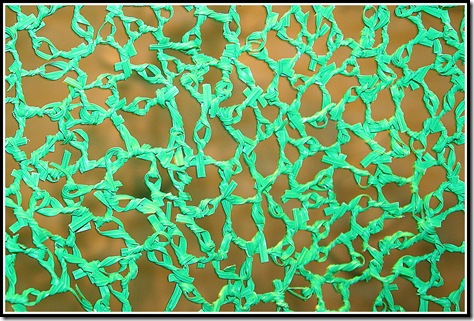 Recognize it?
Twist-ties.  You know the ones you get on bread packets.
Ingenious.
Artist: J.R. Uretsky, who by chance has a blog which I found while google searching for other works of art she may have done.
Information about the exhibition: National Steinbeck Center