What do mom's really want for Mother's Day? Let me tell you about the 10 things that I really want.
I was selected for this opportunity as a member of CLEVER and the content and opinions expressed here are all my own.
I've never been the type of girl to want extravagant things on special days like my birthday or Mother's Day. I'm pretty easy to please when it comes down to it. If someone cleaned my car for me that would be one of the best gifts I could receive. But, I'm also more about adventure than things, so take me on a hike or a picnic, or even to the beach to watch the sunset and I'm happy as a clam.
But, there are a few things that this 44-year-old mother of three could do with this year…
My muffin top to disappear.
Poof. It's gone. Just like that. I love my children and I'm proud of the fact that I carried them all almost to full term (even the twins') but, I'd like my body back now. And I'd like to continue eating all the carbs and not exercising like I did before I started growing tiny humans inside my body. Stop making me choose.

My phone to not act as a kid homing signal.
I mean sure, I've learned over the years that if I can't get my kids' attention (but need to) that I just pick up the phone and they immediately come running with problems and questions that must be taken care of IMMEDIATELY. Every now and then though I'd like to be able to have an actual conversation. On the phone. Did you know some people actually still enjoy chatting on the phone? Or maybe it's just me. That's what happens when you work alone from home and have very little adult interaction each day. Also, I'd like to have those conversations without having to use a lot of hand gestures, pointing, and mouthing words that small people pretend to not understand but instead resort to writing me notes to ask the questions that cannot wait five more minutes.
Eat an entire meal 'that I love' without complaints.
I love accommodating my kids ever-changing taste buds. "But rice was your favorite thing last week, what do you mean you hate it this week?"*insert an eye roll here. But, just once, I'd like to cook MY favorite dish (even better if someone cooks it for me), that everyone eats. Like every single mouthful. AND doesn't complain about it. At all. They just smile, and eat. Just like that. And then, they put their dishes into the sink … OR rinse them off and put them in the dishwasher. I've heard of it happening, but I also hear it's like spotting unicorns.
Somebody else to clean the floor.
I remember years ago (when I was still married) my ex-husband asked me what I wanted for Mother's Day, I immediately responded that I wanted to wake up and the floor be magically clean. That's it! For me not to have to do it that day, or the day after that, or even the day after that, because sure I could take Mother's Day off, but I'd only have to do it the next day instead. I wanted for someone else to do it. Of course we all know how this turned out, it was only done with a fair amount of yelling and crying … but seriously, I would love to walk down those stairs and not see wads of dog hair clumped in the corners, and not see the remnants of glitter and hole punching throughout my office and craft room.
To wear shorts and not blind people.
I mean is it too much to ask for my legs to become tan overnight without the aid of tanning lotions, potions, and salons. I'd just like to put on a pair of shorts on a hot day and not have everyone around me put on their sunglasses.
A guilt-free day off.
As a single parent, and one who works from home, I'm always on. Between carpool and play dates, running kids to and from school, preparing meals, helping with homework, shuttling kids to activities, cleaning the house (and the myriad of critter tanks we have around the house) I work. Full-time. From home. My phone is in my back pocket, and my computer is on 24/7. If I'm not on I feel guilty. Sure I take a night off here or there to have a movie night with the kids where no phones are allowed, and when I'm at events for them I am there, present, and paying attention to what's going on. But the guilt, and lists of things that haven't been done run rampant through my mind. I'd like a guilt-free 24 hours off.
My favorite lip-gloss.
You know what I hate? When you find the perfect makeup item and then the company discontinues it. Like my favorite marshmallow flavored lip gloss from Bath & Body Works. They discontinued it. I almost have to donate a kidney to pay the ridiculous amount that is asked to order it on Amazon. I'll do it, but I'm going to complain about it. Who doesn't want to lick their lips and taste marshmallow? It's totally kissable too.
To employ somebody to take photographs of me for Instagram.
There are some women who have Instagram husbands. I do not. So when I ask one of my kids to take photographs, it takes about 400 takes and most of them look like this … also I'm not very photogenic so I require a lot more work than most of those Instagram beauties.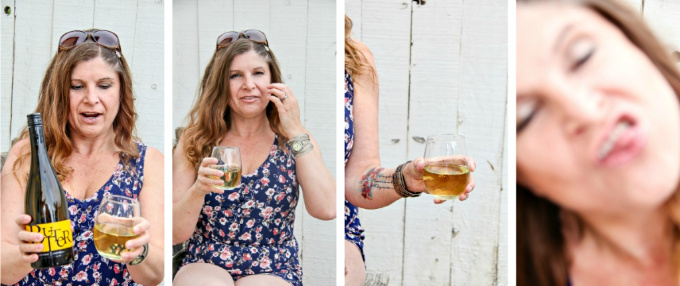 A sick day.
Like a real sick day. The ones that kids and dads get. No, not on Mother's Day because that would be just cruel … or would it? We all know that when mom is sick there is no sick day. We shove a tissue inside our nose, strap heat packs to body parts using belts, stick a thermometer in our mouth, and suck it up. I want a sick day. I want a bell by the bed, food and drinks brought to me, and endless movies. Maybe a little knitting and reading, and a long hot bubble bath too. I want donuts, and bacon. All of them. And I don't want to get up to get them. I don't want to hobble up and down those stairs while my hips and knees moan and groan at me. I don't want to answer a single question other than "can I get you anything else?" Because that may be the only question that I answer … yes, yes you can get me something else. I want another donut please.
I want to not ruin anybody's day.
Before having children I didn't know it was possible to ruin somebody's day just by asking them to eat a meal, put a cup into the sink, turn off a light, let the dog out, or put away their own laundry. I was wrong. It is. So I want an entire week of no whining, no complaining, just doing those things because they aren't up for negotiation, I'm not in fact asking a question that requires an answer, and no I don't want to have a 10-minute discussion about why you shouldn't have to do these things. Just do them. Even better, do them without me even having to ask. Miracles can happen can't they?

And I know I said I only want 10 things, but I want 11.
I want wine! Preferably funneled through a tube system from the refrigerator, up the stairs, and into the bedroom where I can just open a little valve and refill my glass as needed. Can we make this a thing? Please?!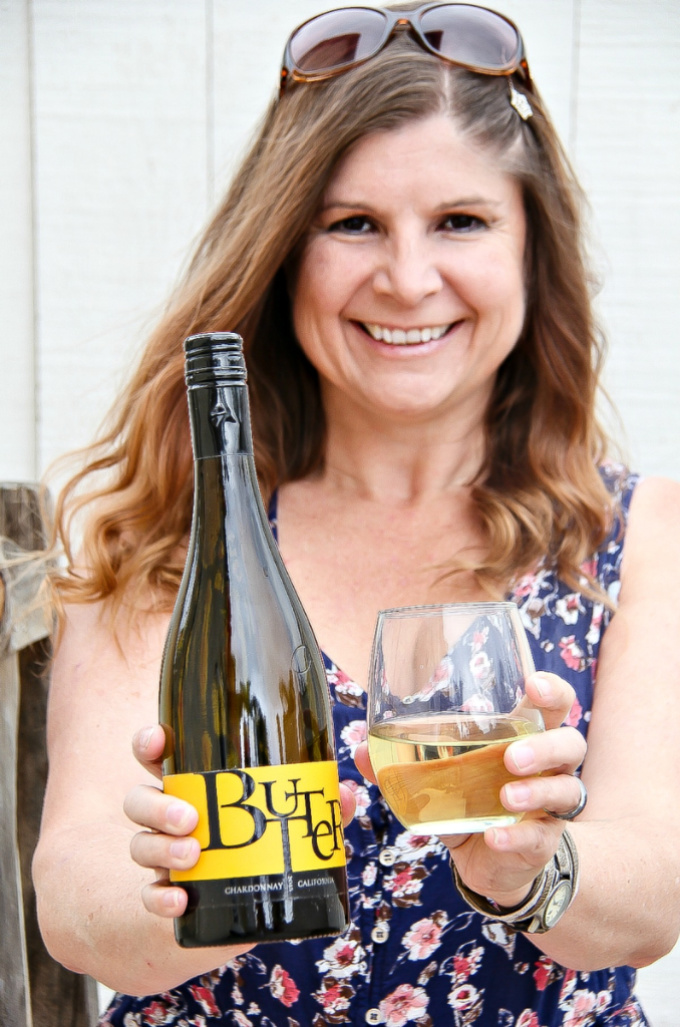 JaM Cellars makes three easy-to-love, everyday California wines Butter Chardonnay (which I'm enjoying above because Everything's Better with Butter), JaM Cabernet and Toast Sparkling. They received the gold medal, SF Chronicle Wine Competition Jan. 2017 and were named "Impact Hot Brand" for 2016.
Looking for ways to butter mom up, check out this super fun Mother's Day article, "Butter Mom Up This Mother's Day" from the JaM Cellars blog, The Scoop.
For my fellow Californians, JaM Cellars is proud to present BottleRock Napa Valley 2017 – so follow them on Facebook, Instagram and Twitter @JaMCellars #JaMCellars to keep up on all the fun they're planning at BottleRock and updates on how you could win tickets!
Follow JaM Cellars on Facebook, Instagram, and Twitter for daily wine inspiration, fun happenings and events or sign up for The Scoop to get the latest delivered right to your inbox. Sip, smile and share! #JaMCellars @JaMCellars.
Want to buy Butter Chardonnay? Find a store near you with the JaMCellars Store Locator.