My daughter loves Barbie.  I can thank my mum for that.  She purchased quite a large supply of Barbies at a garage sale and sent them over.  Miss M likes to have tea parties with them, dress them up in new clothes (on my list of things to do is sew and knit new outfits for them), and take them on adventures.
We held a Barbie Princess Charm School Tea Party recently with some little friends to celebrate the new Barbie Princess Charm School DVD coming out in the Fall.  I love high tea, so wanted to set up something similar, but more child friendly.
We took inspiration from the three dolls that were sent to us: Blair, Hadley and Delancey to create the color scheme for the tea party.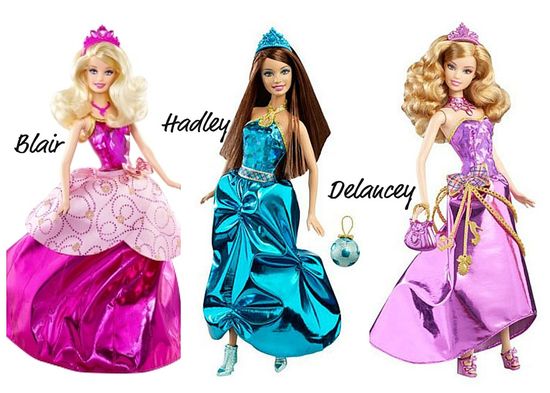 As you can see lots of pink, blue and purple were included.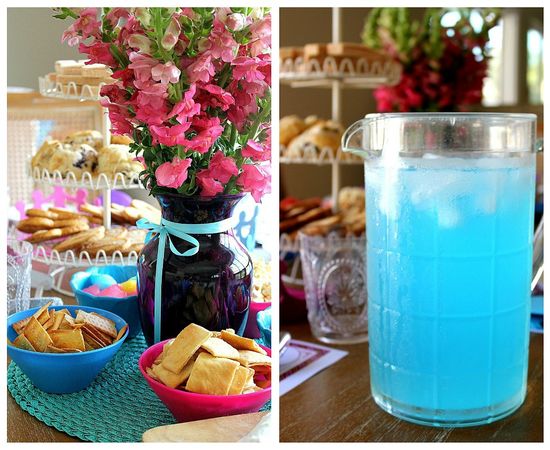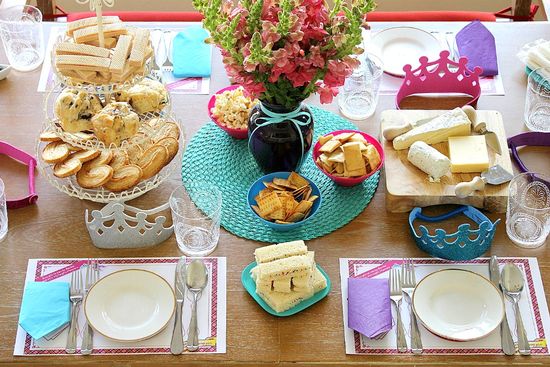 The Food and Drink:
Fairy Bread Finger Sandwiches
Blueberry Scones
Cheese and Crackers
Fresh Fruit – watermelon, blueberries and raspberries
Biscuits – wafers with strawberry filling and Petite Palmiers
Popcorn
Mozzarella Cheese Sticks
Beverage: Blue Gatorade
The Table Settings
Each guest had their own place set at the table complete with a princess hat to wear and a special placemat showing them where forks, spoons, knives, glasses and napkins should be placed.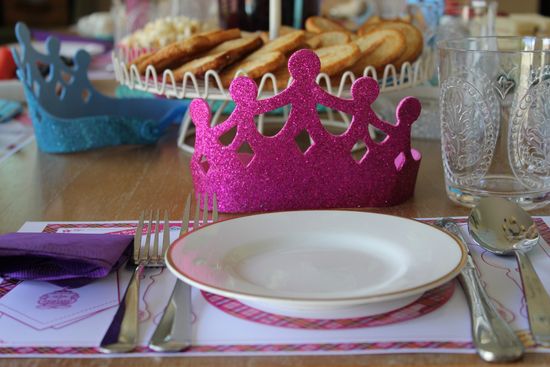 We encouraged them to sit properly and take small portions of food to put on their plates.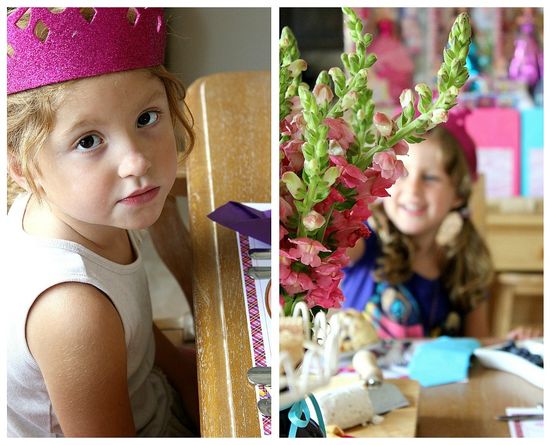 Each guest was also given a manners checklist (to teach them about proper etiquette), thank you cards, a certificate of completion of Barbie Princess Charm School, along with a goody bag of fun things including stickers to take home.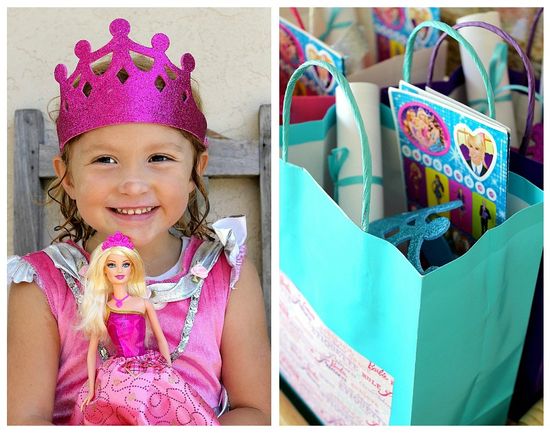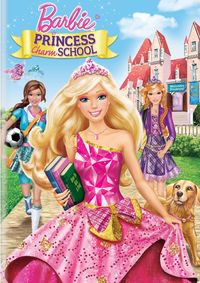 Organize your own tea party for the launch of the Barbie Princess Charm School DVD.
Also take a look at the Barbie Princess Charm School site, there are all kinds of fun things for little girls to do, including watching the trailer of the upcoming DVD, play games and earn badges.
Disclosure: This Barbie Charm School Tea Party was sponsored by One2One Network