What a fabulous day.
We started with the 17 mile drive at Pebble Beach.  It was a beautiful drive around the mountains and then down to the coast.  The golf courses are magnificent and the mansions houses in the area equally so.  We walked along the boardwalk that runs between the ocean and one of those amazing golf courses and after our drive and numerous stops for photographs along the way we picked up the yummiest picnic lunch EVER at the local Market before heading out of the area in search of a playground.  From memory it was $9.25 to enter the 17 mile drive.  It's worth every penny.
A proud moment.  The little man was desperate to pee and had to do it outdoors like a man … with daddy's help of course.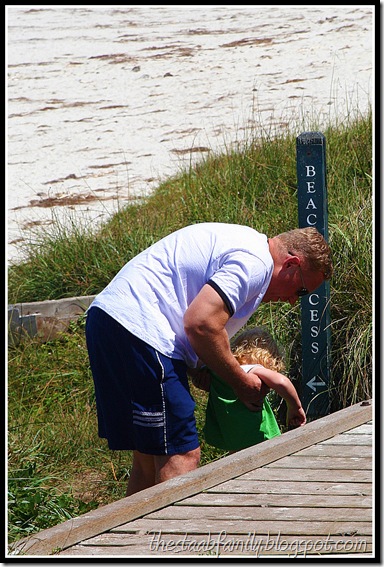 Golf anyone?  Part of the golf course looks over The Restless Sea.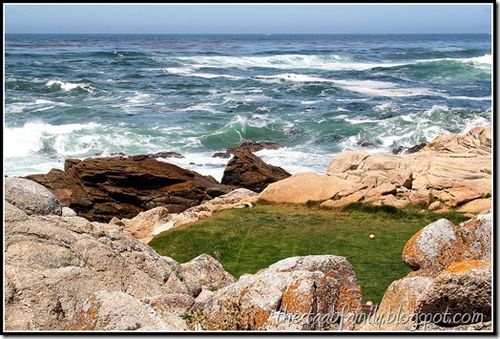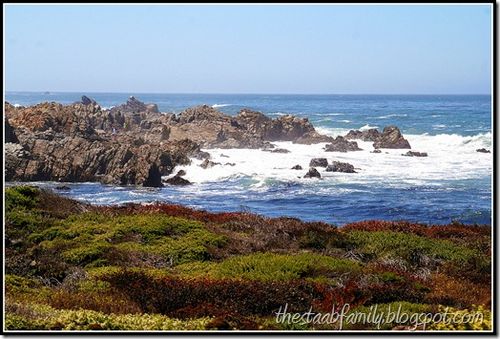 Bird rock
The Lone Cypress – next time we'll take the little walkway out to get a closer look.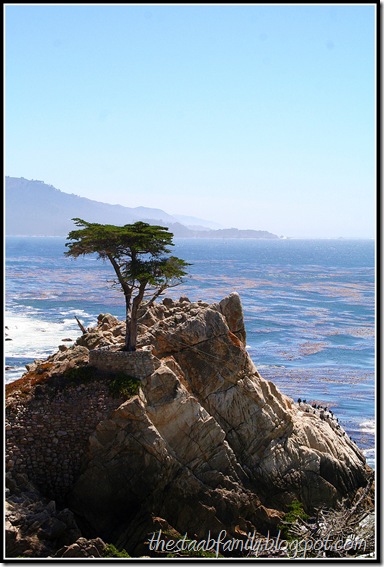 After leaving Pebble Beach we drove until we found Veterans Memorial Park where we enjoyed a lovely picnic and play at the playground.
We had promised the kids a trip to the beach (to play, not just sightsee) before we had left the house.  Not to disappoint, despite my protests of wanting to head home, we ended up at Marina State Beach.
The surf was very angry today so we had to stay close to the kids every second, fearful of blinking at the wrong moment.   The kids had a blast though, so it was well worth us stopping there for a play.
A little entertainment on the beach