Disclosure: I was selected for this opportunity as a member of Clever Girls Collective and the content and opinions expressed here are mine.
Baked onion rings with chipotle ranch are the perfect accompaniment to seafood night, a backyard barbecue, or summer entertaining.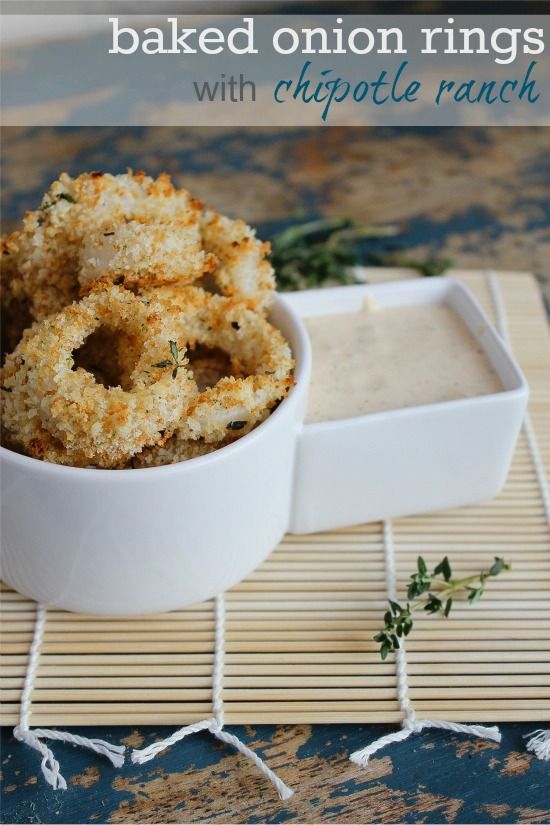 It's summer and we are grilling a couple of times a week. I like to mix up what we serve for each meal though, with a few staples on rotation. The kids are not big fans of salad, so I like to add something a little different for each meal.
This past weekend I served steak with grilled corn, salad, and baked onion rings with chipotle ranch dipping sauce. This steak and burger seasoning is one of our favorites for grilling meat.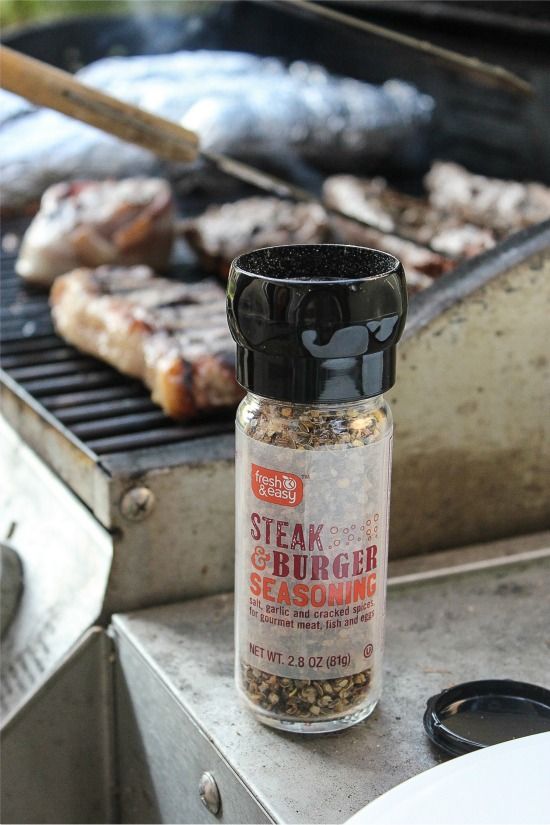 While the corn and steak were being grilled outside, I whipped up the baked onion rings and homemade chipotle ranch inside.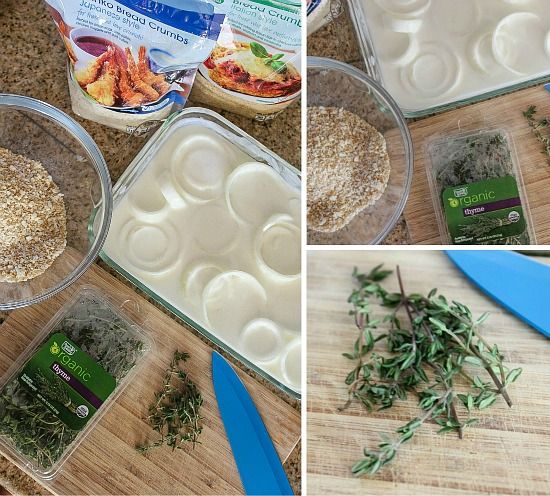 Print our recipe below.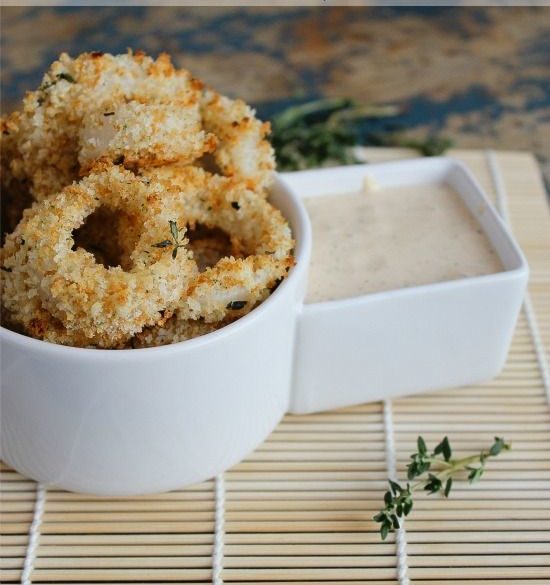 Ingredients
Baked Onion Ring
1 yellow onion
3/4 cup Panko bread crumbs
1/3 cup Italian style bread crumbs
approx 1.5 cups buttermilk
2 tsp fresh thyme (finely chopped)
pinch of salt
Chipotle Ranch
1/2 cup buttermilk
1/2 cup mayonnaise
2 chipotle chiles in adobo sauce
2 tbs fresh cilantro
1 pkg ranch dressing dry mix blend
pinch salt
Instructions
Combine all ingredients for the chipotle ranch in a bowl, cover, and refrigerate until ready to use. 
Slice onion into rings and place in a bowl or shallow dish. Pour buttermilk over the onions so they are covered and refrigerate for about an hour.
Pre-heat the oven to 450F.
Line baking trays with baking paper.
Combine the Panko bread crumbs, Italian-style bread crumbs, and a pinch of salt in a bowl.
Coat each of the buttermilk-soaked onion rings with the bread crumb mixture and place it on the baking sheet, making sure each is separated. Bake for 8-12 minutes. Time depends on how brown or crispy you prefer them. I don't like them to be too dark, I prefer them just browned so pulled them out a little earlier at about 9-10 minutes.
Recipe: by Tonya Staab tonyastaab.com
Tip: Be careful not to get the bread crumb mixture too wet when coating the onion rings, it won't stick if it does. You may want to separate half of the mixture into separate bowls.
What to pair with baked onion rings
Fish and chips
Grilled meats with salad
Burgers
Hot dogs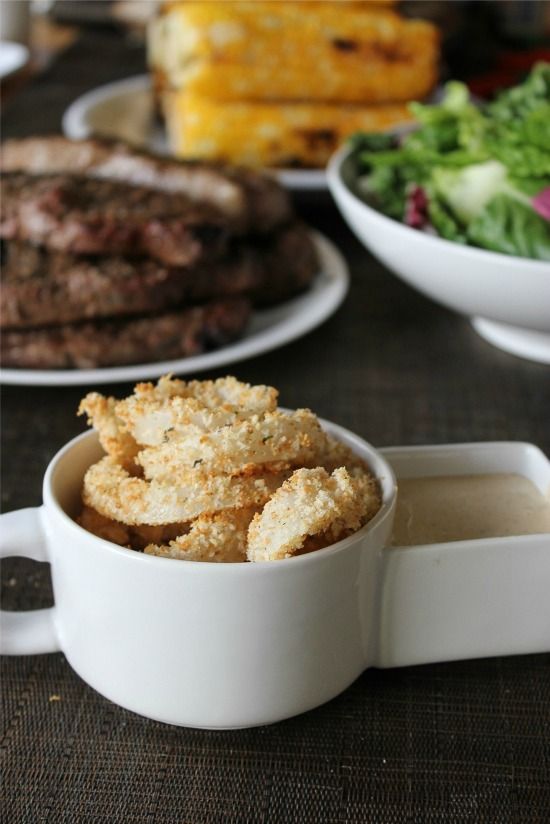 Save
Save