This thankful paper chain garland is not only the perfect Thanksgiving craft and activity to do as a family but the best part is it can be kept on display year-round.
Halloween is over, and boy was it fun. Mike and I spent the whole day baking while the kids were at school. We made three pumpkin pies, froze 6 bags of pumpkin and 3 bags of pumpkin pie mix and puree to use over the coming weeks, and then made ribs for dinner. This was after making sausage rolls, and an apple pie. We clearly love to eat, especially all of the fall goodies. Once the kids were home from school, fed, and a Halloween movie watched, we headed out to trick-or-treat. Mike couldn't help but get dressed up in costume to scare our neighborhood friends as they came by to collect candy. If you follow me on Instagram, my Insta Stories should still be live for the rest of the day.
The weather is actually beginning to feel a little like fall too. After being in the 100's last week, this week has been much cooler in the 60's and 70's. It's perfect! Although we are still waiting patiently for rain which seemed to successfully dodge our house yesterday. We've been getting into the fall spirit though and adding a little fall decor. Last week the kids and I made this fall paper chain garland, but the best part is that even though we made it in fall colors and prints it can be left up year round to remind everyone of the things we are grateful for.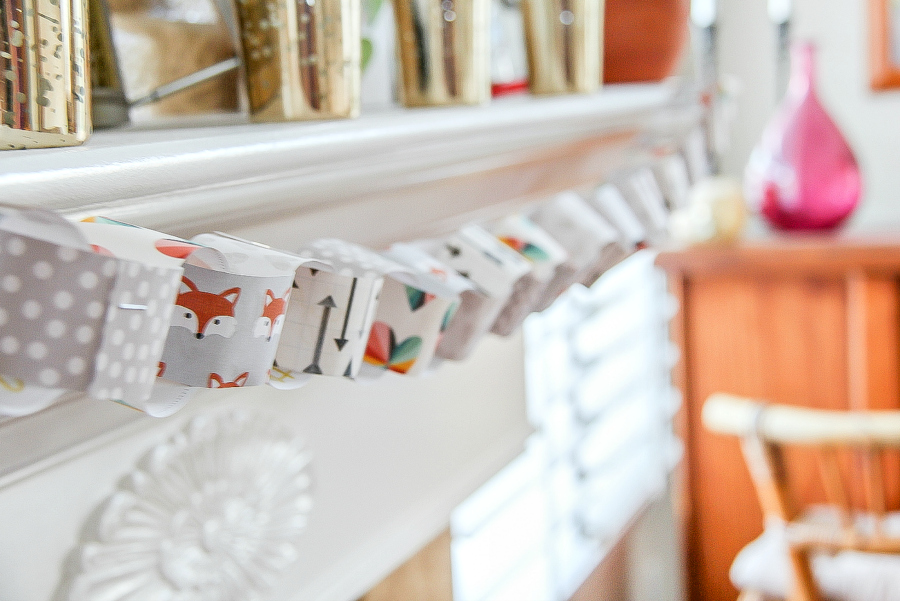 Note: This project was originally created for Hewlett Packard's Myprintly website however that site has been taken offline. You can find some of the MyPrintly projects though on the HP YouTube channel. 
What You Need To Make a Thanksgiving Paper Chain
HP DeskJet 3755 Printer
Scrapbook paper
Stapler, scissors, and pen
How To Make A Thanksgiving Paper Chain
I love the pretty 8×8 scrapbook paper you find in craft stores but they are too large to run through a standard printer, so your first step is to trim them to size.
Load the trimmed scrapbook paper into your printer and print the free download.
Cut out each of your paper links and have everyone in the family write a message on them. Tip: use a different paper pattern or color for each family member.
Join the ends of the first paper loop together and staple them in place. Create a chain by looping each strip of paper through the previous link.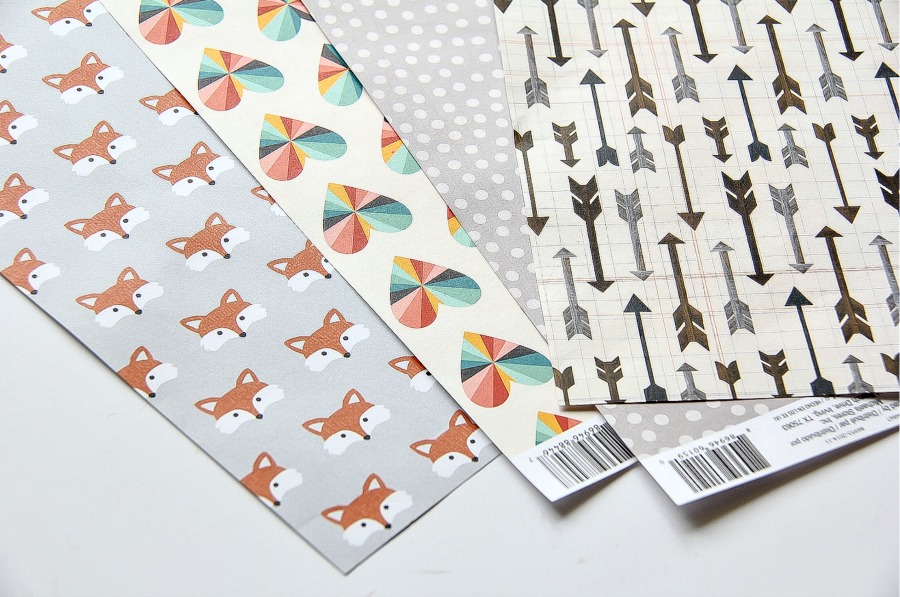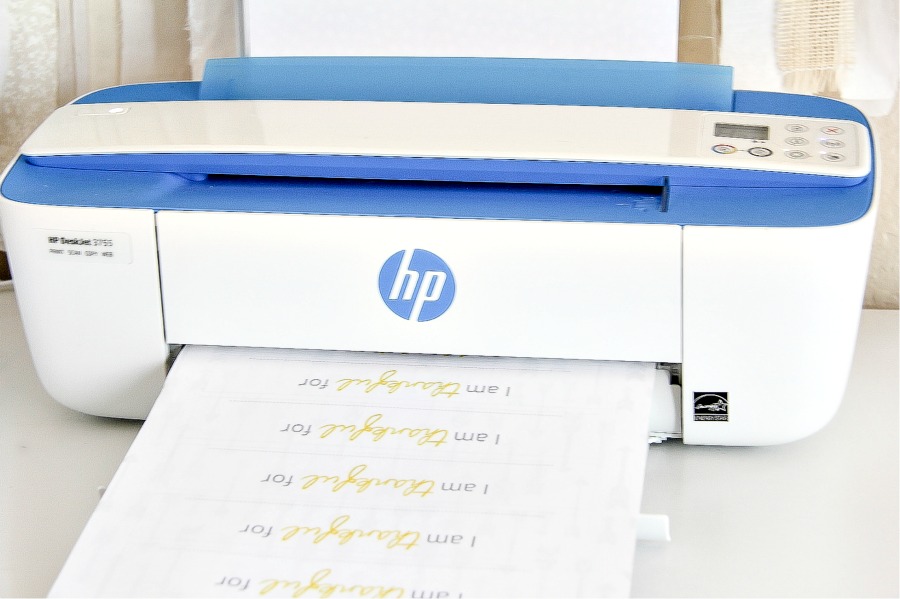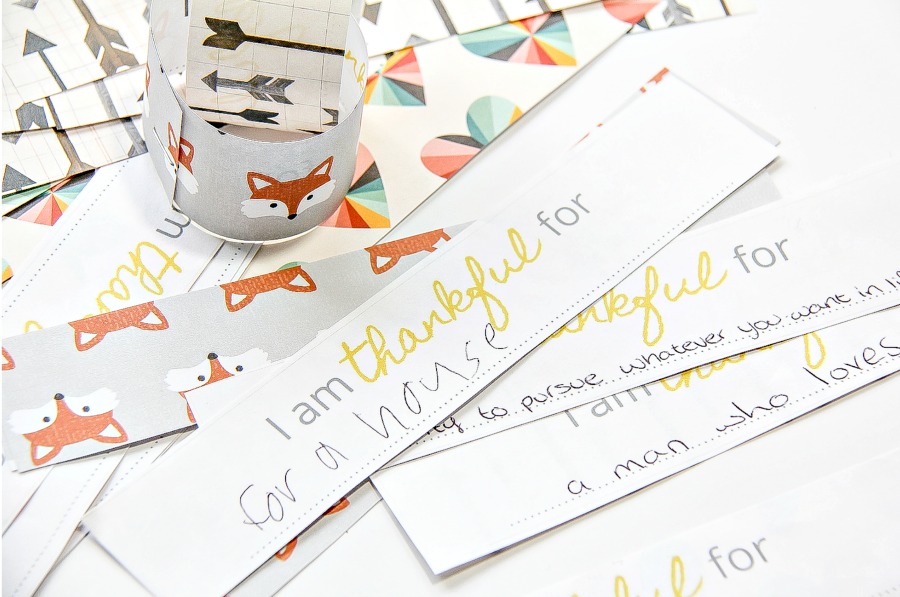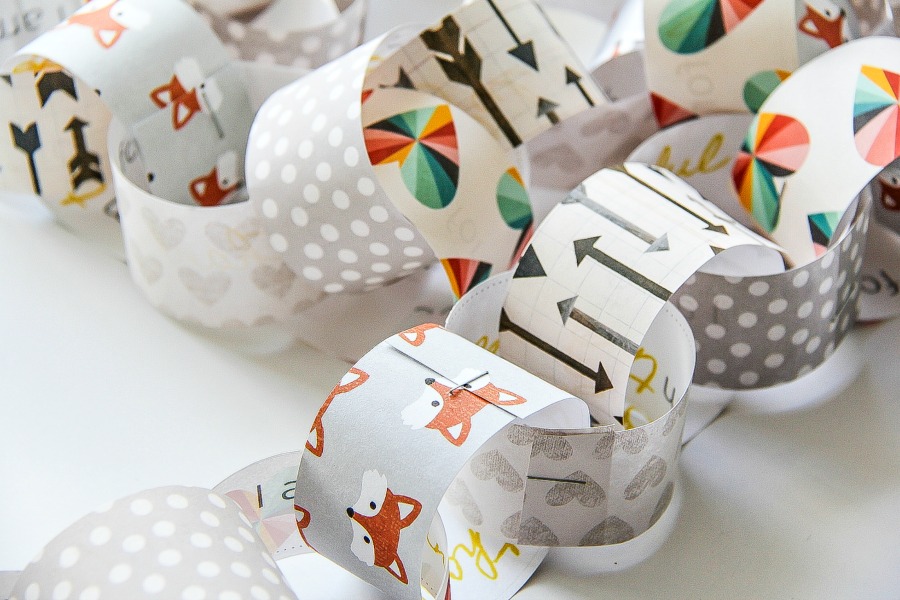 Please pin this post for later: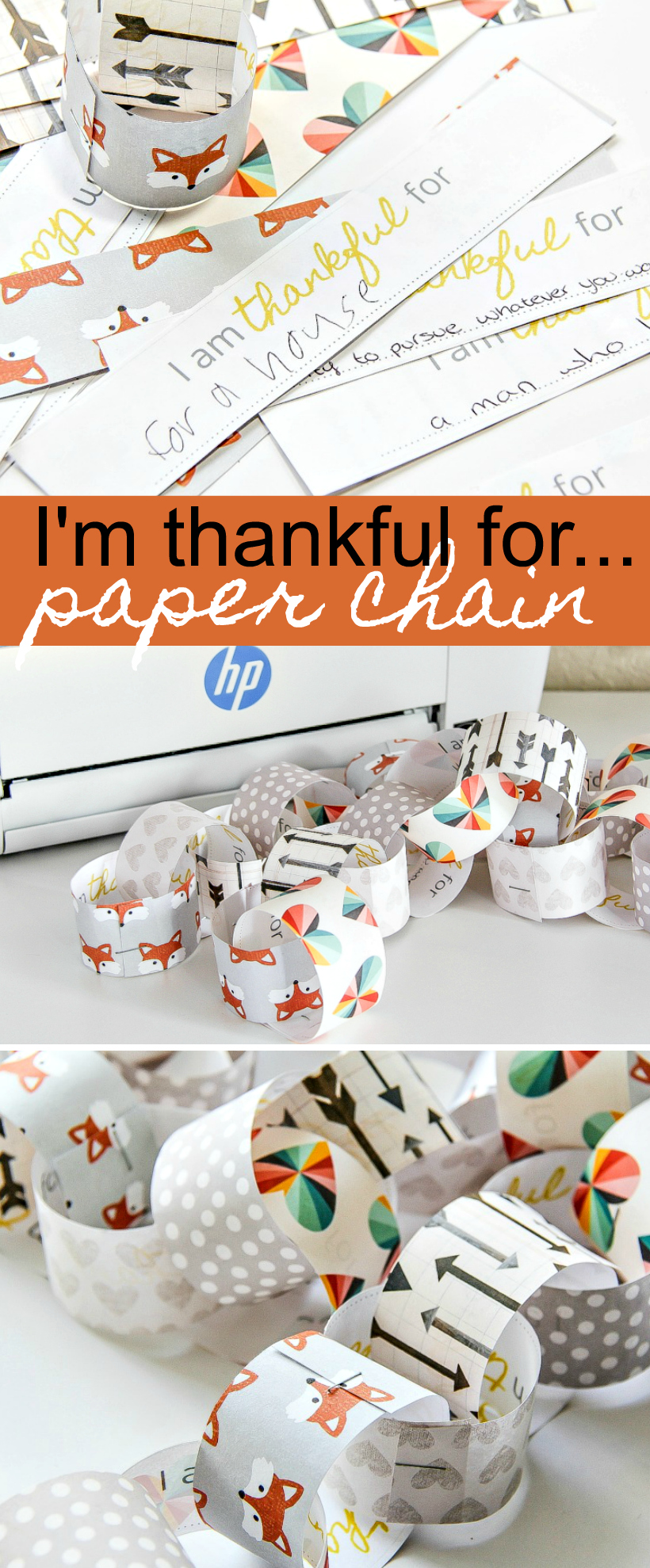 Save
Save
Save
Save