This 10-minute ham and pineapple fried rice recipe is the perfect way to use that leftover holiday ham.
Disclosure: This post was sponsored by Ling Ling, all opinions expressed in my post are my own.
Who is ready for the holiday season? Do you have your favorite stretchy pants picked out already? I do.
With holiday entertaining and holiday meals comes a lot of leftovers, and there are only so many days we can eat the same meal, so we are often looking for creative ways to use that leftover holiday ham or turkey to create yummy dishes. And I have just the dish for you.
A 10-Minute Ham and Pineapple Fried Rice.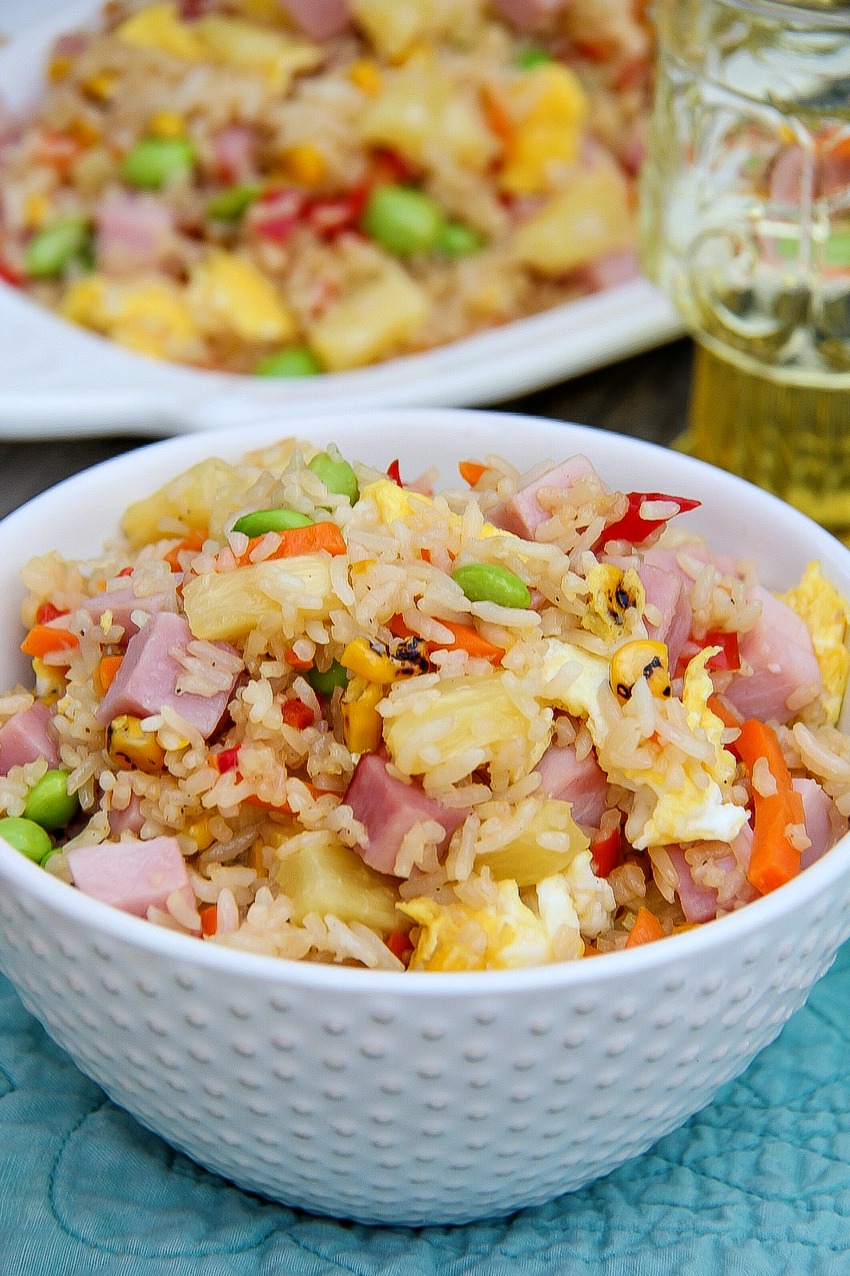 This ham and pineapple fried rice takes just 10 minutes to cook and is the perfect way to create a last-minute dinner using your leftover holiday ham.
What You Need To Make Ham and Pineapple Fried Rice
Place the Ling Ling Chinese-Style Vegetable Fried Rice, ham, and pineapple in a pan with 1 tablespoon of vegetable oil. Cook covered on medium-high for 9 minutes.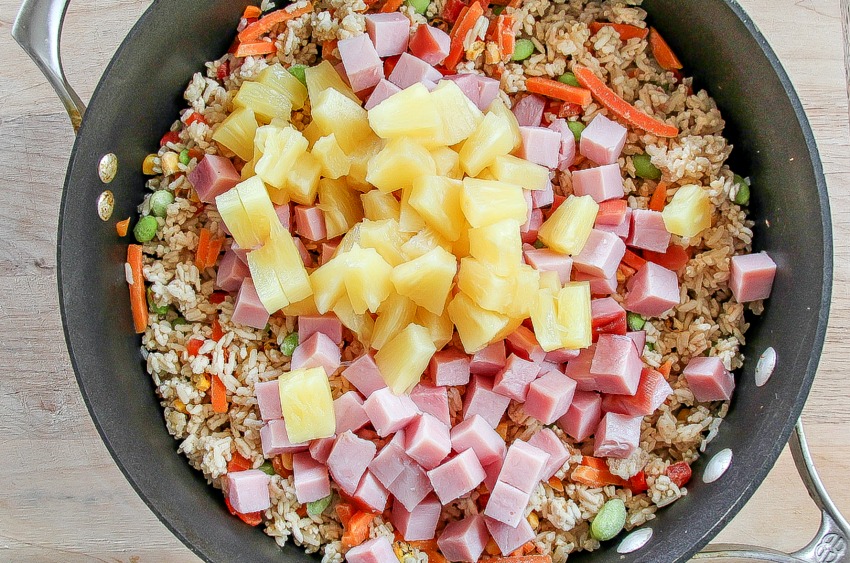 Push the fried rice to one side, whisk the eggs and pour into the side of the pan.
Once the egg is cooked break it up a little, combine with the rice, and serve immediately.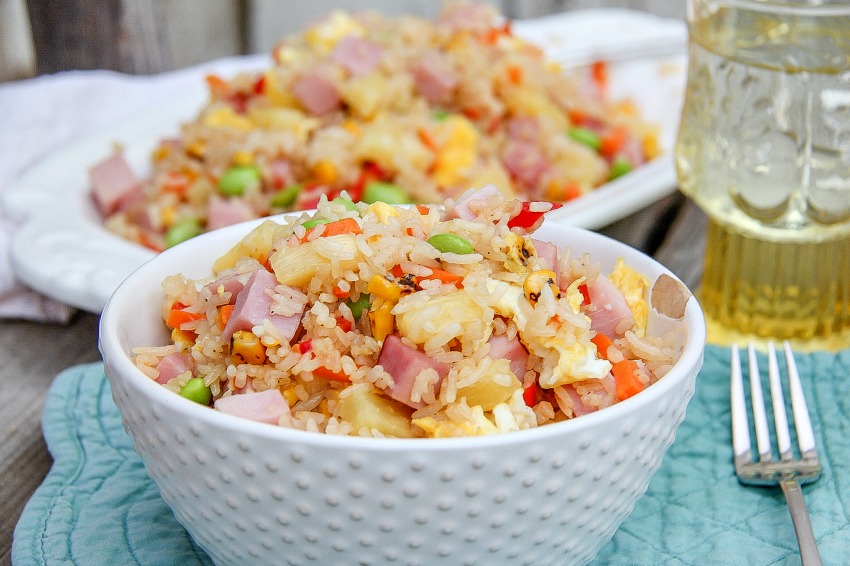 Ling Ling delivers superior flavor and exceptional taste because of their infusion cooking method, which means that each grain of rice and noodle is infused with Ling Ling signature sauces for incredible flavor in every bite.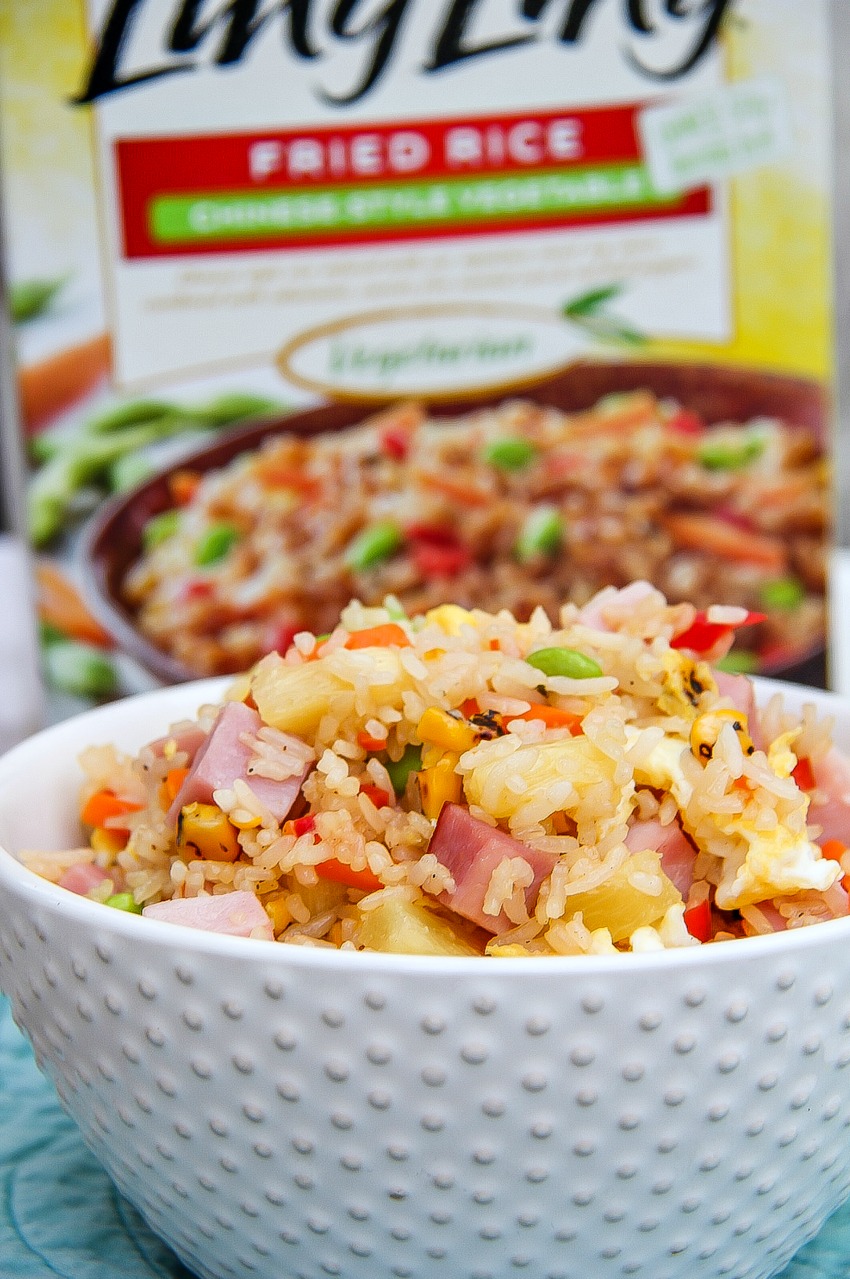 Want to try Ling Ling for yourself? Here's a coupon for $2 off a box of Ling Ling Fried Rice, Noodles or Dumplings. You can find the Ling Ling products at your local Walmart store in the freezer section. At my store they are split into two places with the noodles being with the ready-made meals, and the fried rice and dumplings being on the other side of the aisle closer to the pizzas. Click here to find a store in your area.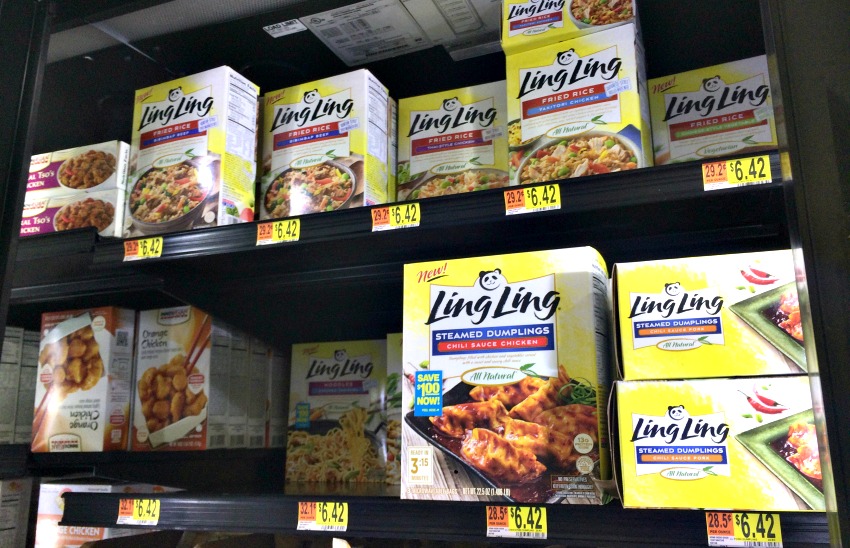 The new Ling Ling Fried Rice line with five unique dishes based on pure and authentic Asian inspired recipes from Japan, China, Korea and Thailand.
Yakitori Chicken
Yakiniku Beef
Thai-Style Chicken
Chinese-Style Vegetable
Bibimbap Beef
And, try their newest Asian Entrees, Ling Ling Noodles and Dumplings – also based on authentic Asian inspired recipes from across the region
Two Noodle varieties: Chicken Yakisoba, Drunken Noodles with Chicken
Two Dumpling varieties: Chicken Dumplings in Chili Sauce and Pork Dumplings in Chili Sauce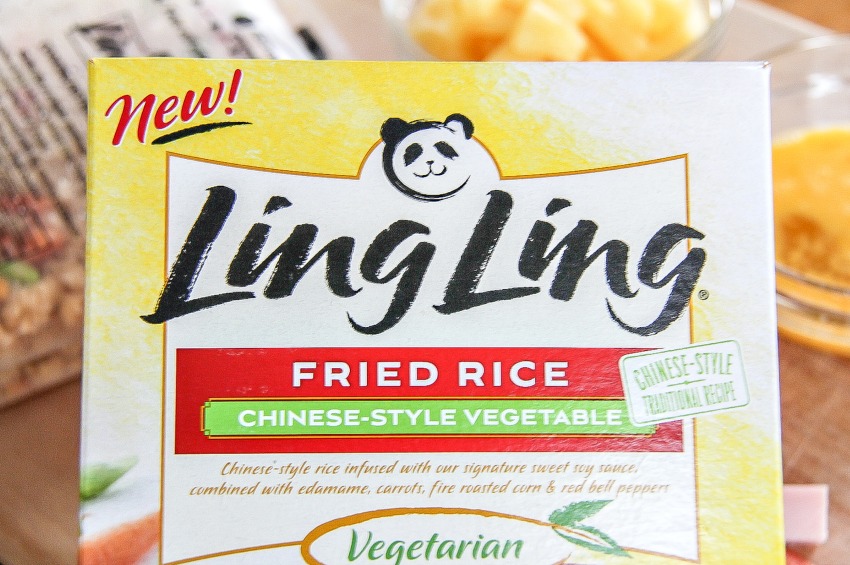 Please pin this post for later: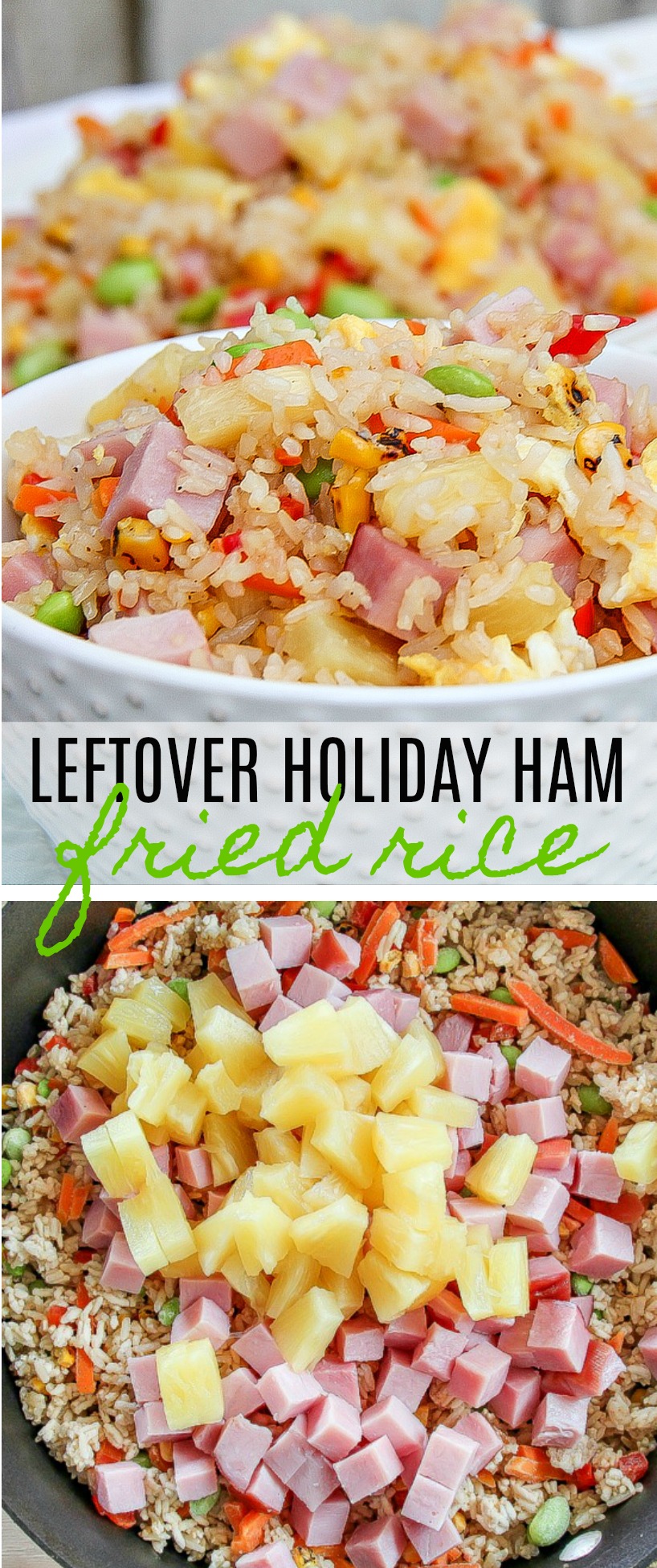 Save
Save
Save