You know when you buy yourself something special, but the second you bring it through the front door, you know deep down that it no longer belongs to you, because all shiny new objects suddenly become the property of every other member of the household.  Yep, that happened to me.
A couple of weeks ago I purchased a cute little recycled desk caddy (photos to come once I finish organizing my workspace).  I set it up yesterday.  As part of the set is a stack of recycled note papers.   Turned my back for a second and a few went missing.
Who took them you ask.
The teenager.
Why?
To make these.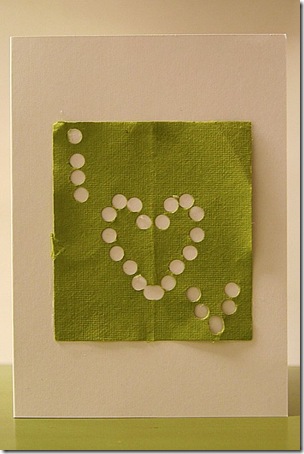 Yes, that's right, with a scrap of recycled note paper and a hole punch he made made these great patterns.  I asked him if he would mind me turning them into Valentine's Day cards to send with our other handmade cards to his dad (who is deployed, so if you read this honey just pretend you haven't seen. K) and he thought that was a great idea.
So, if you are looking for an activity to keep those little ones busy.  Hand them a stack of scrap paper and a hole punch.
When I mentioned to him that I wanted to post these on my blog, he set to work once more:
displaying everything for a photo shoot: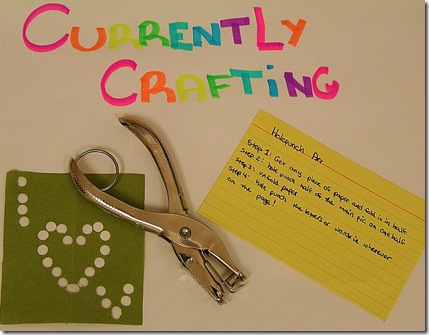 and writing out instructions for your kids