Tired of paying exorbitant prices for facial cleansers that claim they will get rid of my horrid pimples but instead end up leaving my face feeling like it has been stripped, looking red and irritated and feeling itchy, I've been on a quest to make a more natural cleanser at home.  I've researched many different ingredients and their benefits, asked questions on Twitter and combed the internet for various recipes for some inspiration.
So far, this one seems to be working a little of it's magic, my face doesn't look red and blotchy or feel irritated after I use it and my pimples have started clearing up a little. 
Ingredients: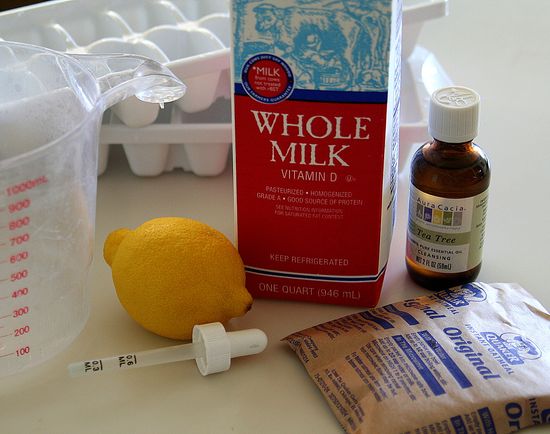 2 satchels of oatmeal
1 1/2 cups of milk
1/2 cup water
2 tbs lemon juice
tea tree oil
To make:
Combine the 2 packets of oatmeal with 1/2 cup water and 1 cup milk.  Microwave on high for a couple of minutes – it should be thick and creamy with no hard oatmeal pieces.
Add 1/2 cup cold milk and 2 tablespoons of lemon juice to the oatmeal and blend (in a blender) until smooth.
Pour a small amount of cleanser (enough for a couple of days use) into a small travel size bottle.  Add a couple of drops of tea tree oil and combine. 
Pour the remainder of the cleanser into ice-cube trays.  Add a couple of drops of Tea Tree oil to each cube and mix gently.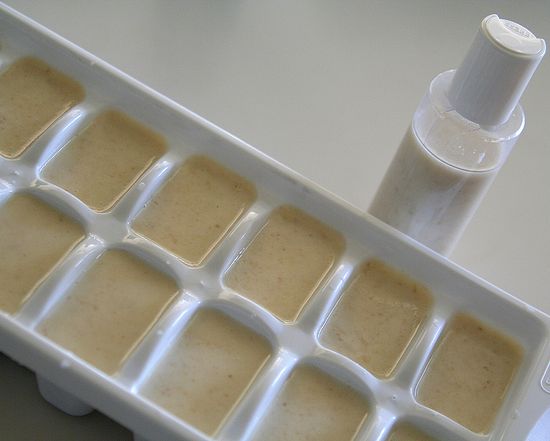 Place the bottle in the refrigerator to use immediately.  Once frozen, place the ice-cubes into a freezer bag for storage.  Defrost a cube or two at a time overnight as needed.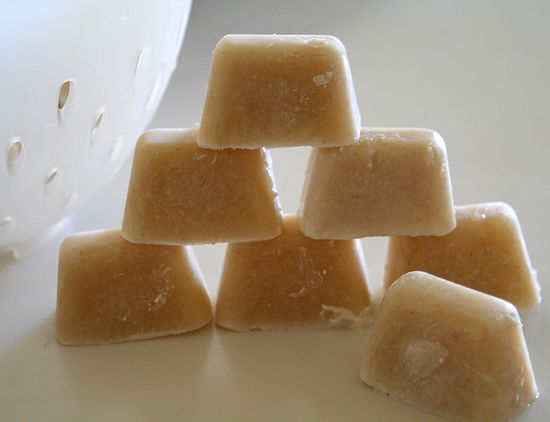 I found this cleanser feels really nice when it is slightly warm, rather than being used at refrigerator temperature. Plus, it still contains a little of the oatmeal that hasn't been completely ground in the blender which acts as an exfoliant.
Breakdown on ingredients:
Oatmeal: apparently is soothing to dry, inflamed and itchy skin.  
Tea Tree Oil: is a well known natural product for treatment of acne.
Lemon: apparently brightens your skin, fades age spots and is used for drying out oily areas
Milk: apparently soothes and nourishes the skin.