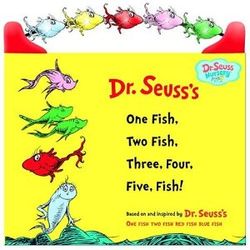 Inspired by the book Dr. Seuss's One Fish, Two Fish, Three, Four, Five Fish! and a packet of Goldfish Colors, I set about to make an educational and rather delicious afternoon treat for the kids.
I decided to put together a few activities on the computer and print them out.  Some of them were easy and others were more difficult.
The difference between big and small fish (easy peasy)
Counting up to 20 fish (which Flynn can do easily)
Learning the difference between the number and spelling it out as a word then matching the colors and counting. (hard)
Sounding the letters of each color and matching it to the actual color by drawing a line to the correct fish. (this was the hardest)
Before they started on the activities they put Goldfish Colors and Chocolate Goldfish onto each picture.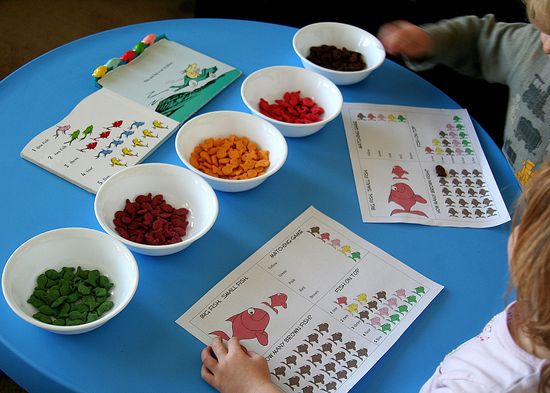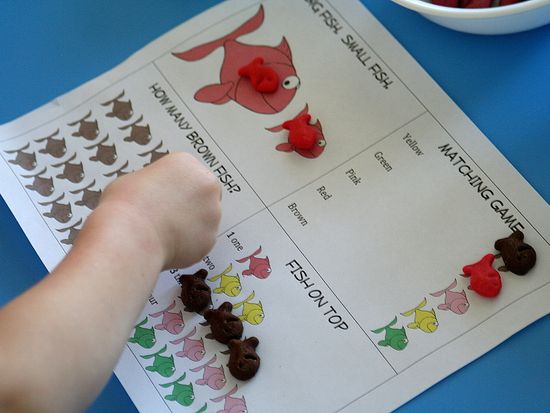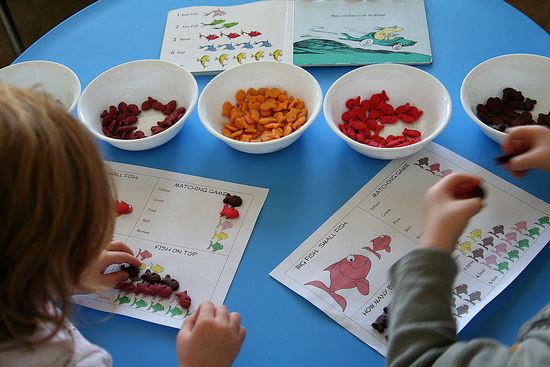 A bag of rainbow goldfish and a printable would make a great fishing party party favor or party activity for preschoolers.