This is a sponsored post written by me on behalf of The Duck Brand. All opinions are 100% mine.
We have all the tips you need to help you move out of a rental property quickly, efficiently, and get your deposit back.
I'm going to preface this to say, you cannot help when things go wrong. Sometimes things are just out of your hands. You know, things like the filter for your aquarium coming apart, flipping itself out of the aquarium and GALLONS of water rushing over the carpet and through the roof of the downstairs room less than a week before your move. Yes, that actually happened.
The tips below though will help you move out of your rental property will have you out of your house or apartment quickly and efficiently.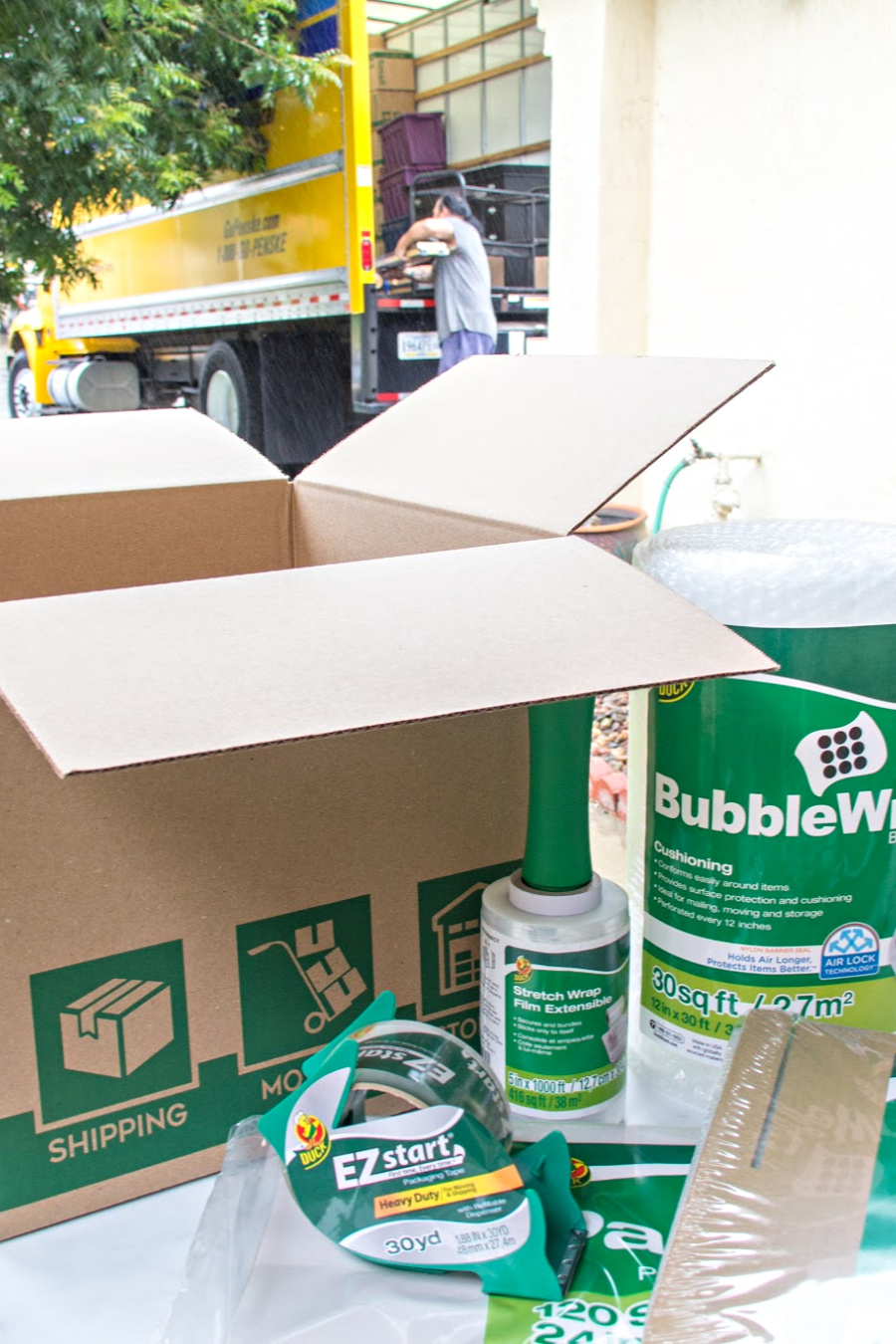 Packing supplies
We used Duck Brand products to help us move. They have everything you need.
Packing boxes
Stretch Wrap Film Extensible
Glass Kit (contains dividers and foam pouches)
Dish Kit (contains dividers and foam pouches)
Packing Paper
Tip: Looking to save a little money on your move? Check local online groups for free boxes you can pick up from people who have just finished moving.
Tips
Use what you have. Items such as laundry baskets, bins, and tubs are perfect for packing clothing, linens, and other household items. You can also use garbage bags with holes in the top for hanging clothes.
Rent a moving dolly if one does not come with your moving truck. You will need one to move items such as washing machines, dryers, refrigerators, and other large or heavy items.
Take photographs of cords in the back of computers and televisions. I don't know about you, but I have a terrible memory when it comes to plugging everything back in. Label your cords too, this will prevent them from being all mixed up. You can even use the stretch wrap to keep them with the item.
Label your boxes. I cannot stress this enough. It also helps to not only label the top, but label the sides as well so that when boxes are stacked you can still see what is inside each one.
When pulling apart furniture such as bed frames, put all screws, washers, and bolts inside re-sealable zipper storage bags and tape them to a piece of the furniture. This will keep everything you need together for quick and easy assembly at your destination.
Don't use tape to keep cabinet doors and drawers closed. You could risk damaging the finish on these items. Instead, use Stretch Wrap Film Extensible. Simply wrap it around the items and it will hold everything in place, not only while you are loading and unloading, but also during the drive. You can also use it to keep stationery and utensils in holders, simply stretch wrap over the top to prevent anything from falling out.
Use the Duck Brand Moving Calculator to take the stress out of moving. The Moving Calculator will recommend the supplies you need for your move based on the rooms you need to move and how much you have.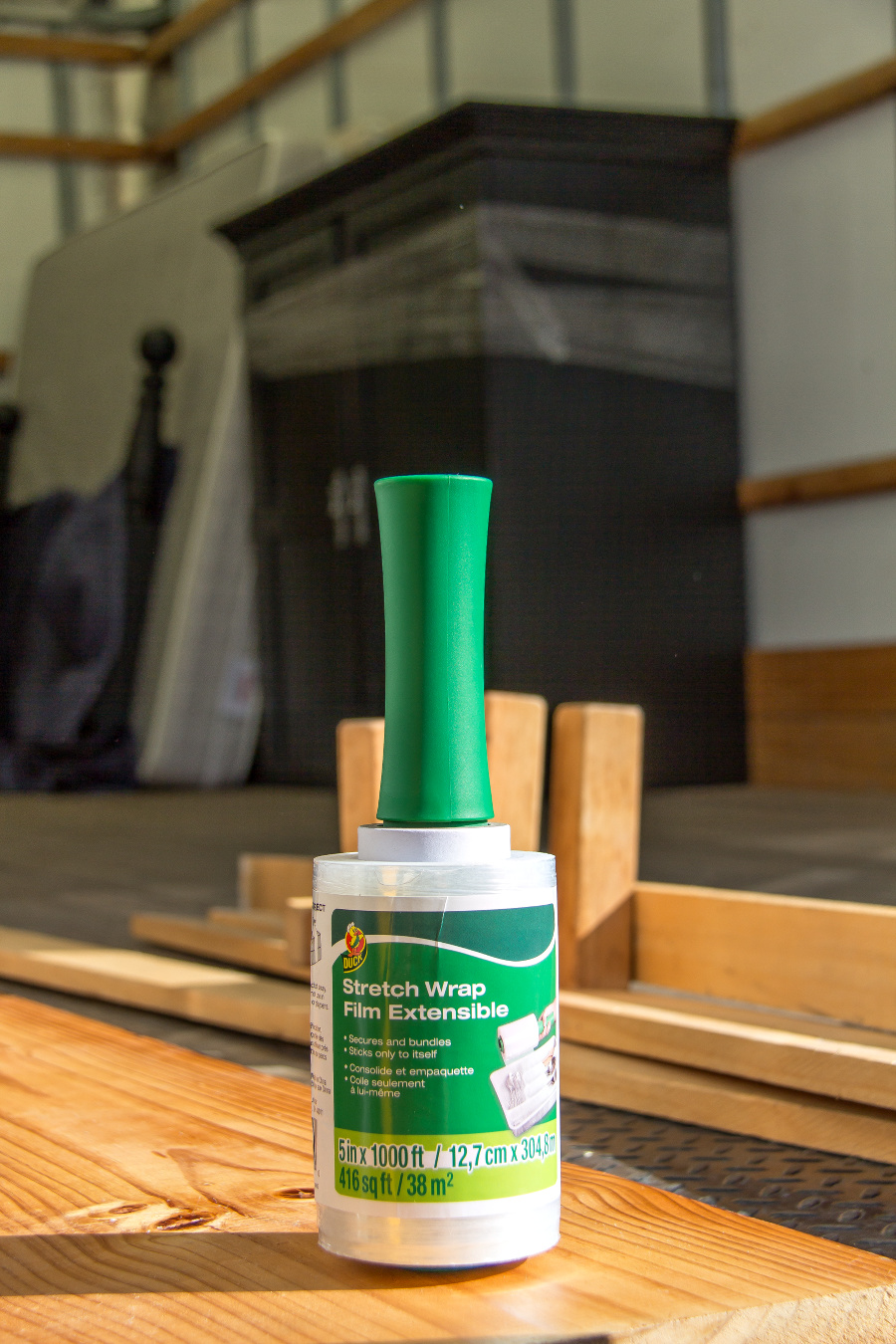 Keep your most prized possessions safe during your move. This glass and wood clock was handmade by my dad for my oldest kid. We didn't want anything to happen to it because it's not only one-of-a-kind, but holds sentimental value that we cannot get back if it were to break.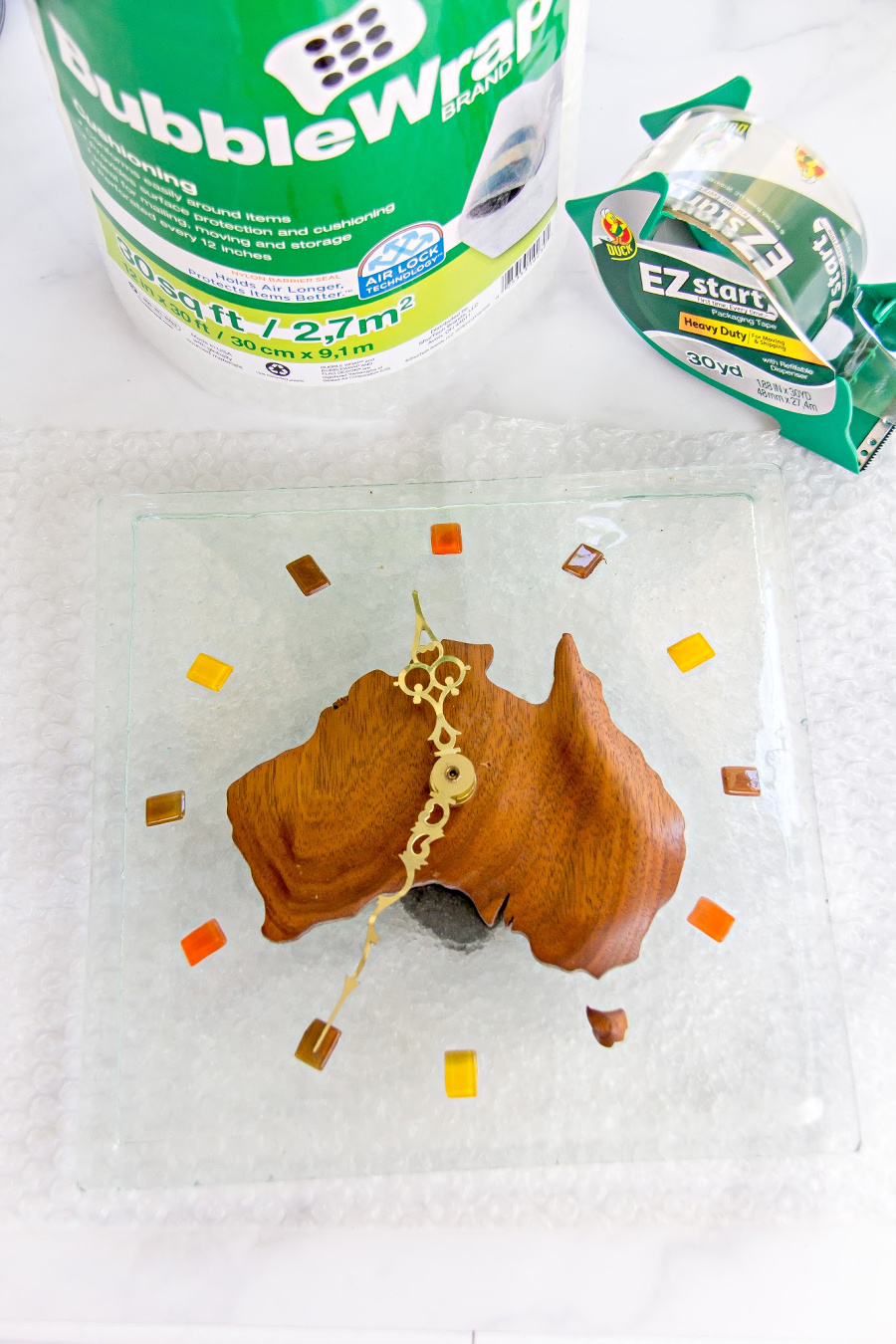 Rental property move-out checklist
Normal wear and tear is inevitable while living in a rental property and owners generally will not penalize you for that. However, the home should be returned in the same condition it was when you moved in. Check your leasing contract for complete details of everything that you are required to do during the move-out process. You may also be required to leave utilities on until after the final inspection so that they can ensure everything is still working, replaced, or repaired. Here's a general list for you though.
Return paint to the original color
If you changed any light fixtures or window coverings, change them back
Repair or replace anything broken or damaged
Patch holes in walls from picture hooks or screws
Weed gardens, trim hedges, and mow the lawns
Replace dirty vent filters
Check that all light bulbs are working and replace those that aren't with matching bulbs
Check batters of smoke detectors and CO2 detectors
Hire a professional company to clean the carpets and remove stains
Hire a carpet cleaning company to do a professional 'move-out' clean
Check drains and remove any clogs
About Duck Brand products
EZ Start Packing Tape – Made with Frustration-Free technology so the tape always unrolls smoothly and easily without splitting or tearing, and you never lose the tape end
Bubble Wrap – Conforms easily around delicate and valuable items during moving, mailing, and storage. Air Lock Technology® nylon barrier seal to hold air longer and protect items better®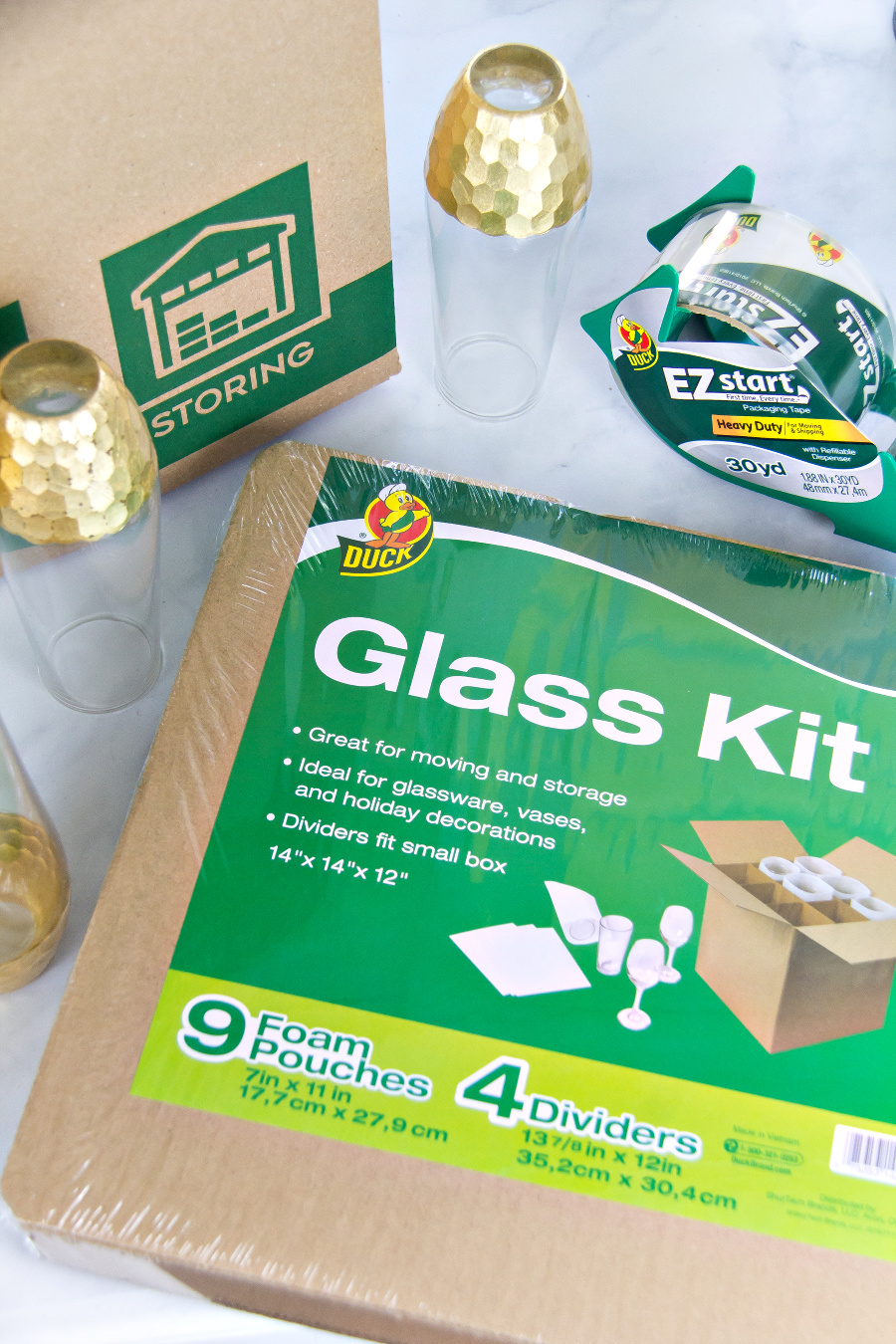 My favorite item is the Duck Brand Glass Kit. I used it to pack special liquor bottles that we've collected at distillery tours, our favorite glassware, and more. In one small box I was able to pack 20 glasses. I could fit two champagne glasses into each glass compartment. I put one into the foam sleeve, and wrapped the other in Bubble Wrap. I then wrapped a whiskey glass in Bubble Wrap and popped that on top.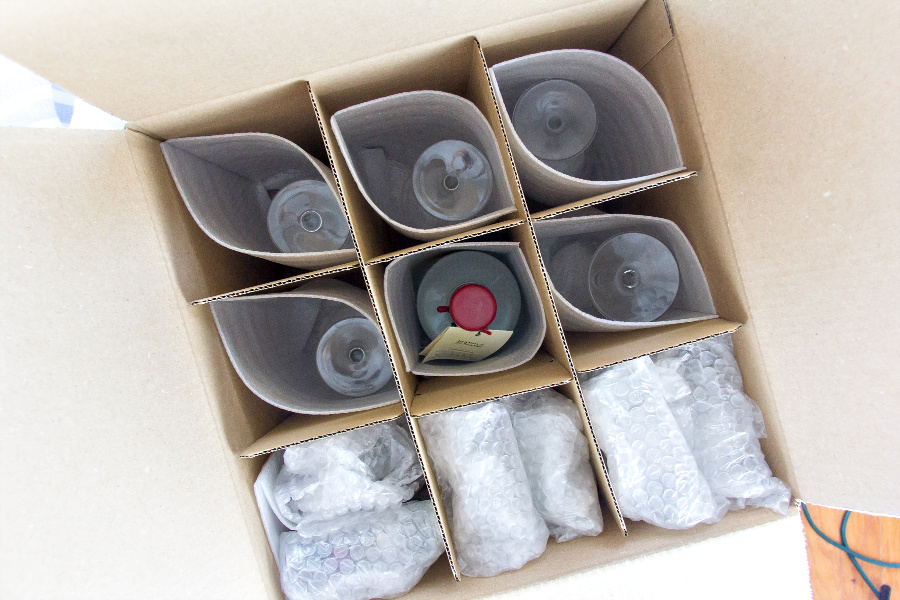 Please pin this post for later: