Week 1 of the George Foreman Knock out the Fat Weight Loss Challenge is officially over and so begins week 2. 
I'll be the first to admit that I didn't stick to the diet plan 100% (but I did pass up birthday cake at a party on the weekend).  I do love that some of my favorite foods were included on my meal plan though, such as english muffins for breakfast and that my dinners included meals such as this and this.  Yum.   I'll also admit to not working out every day (I suffered through a terrible head cold for 3 days of which also came with round-the-clock asthma) BUT: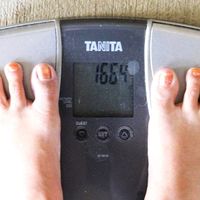 BMI: 26.1 overweight

26.62
Overall:  Down 4.2 lbs and 2"
(red denotes last weeks measurements)
As promised here is a yummy recipe that can be made using a George Foreman Grill (or panini press).
Tuna Melt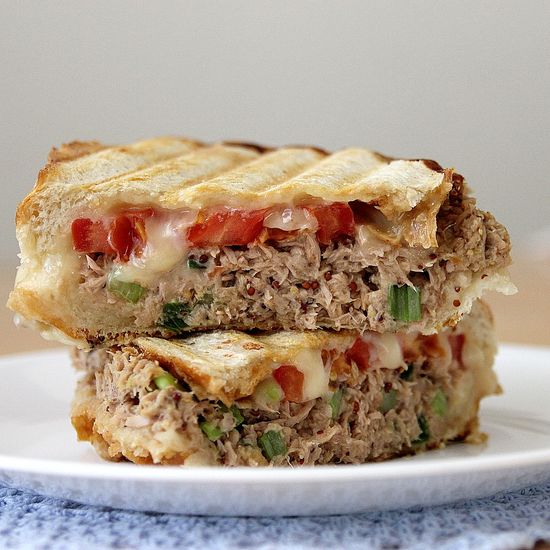 I absolutely love a good tuna melt, but I'm also very aware of how many calories are in one so I made it my mission this week to make a healthier version.
Ingredients:
1 round artisan sourdough loaf
2 tomatoes sliced
Cabot 50% reduced fat cheddar cheese (thinly sliced)
2 pouches tuna (chunk light in water)
1 celery stalk (chopped)
2 green onions (chopped)
1/2 lemon (freshly squeezed)
2 tbs seeded mustard
2 tbs almond milk
1 tsp crushed garlic
1/2 tsp paprika
1/2 tsp lemon pepper
Combine the last 6 ingredients in a bowl.   Add in the tuna and mix thoroughly, breaking up the large tuna pieces and making sure it is coated with the delicious lemon and mustard mix.  Add in the celery and green onions and gently combine with a wooden spoon.
Place a slice of sourdough on the grill, top with the tuna mixture, then slices of tomato, a thin layer of cheese and the top slice of sourdough.  Close the grill and cook on high for approximately 4 minutes – or until it's browned to just the way you like it.
Note:  This recipe makes 3 sandwiches.
You can watch a video tutorial of how to make this sandwich on You Tube.
Disclosure: I am one of 10 Brand Ambassadors in the George Foreman Knock out the Fat Weight Loss Challenge. I was sent a George Foreman Grill for my participation in this challenge and will be compensated for my time at the end of the 90 days.