Wondering what to serve with your Country Fried Steaks? Here are five delicious country fried steak sides you can make for dinner.
This is a sponsored conversation written by me on behalf of Tyson Foods, Inc. The opinions and text are all mine.​ #SamsClubFastFixin​
Being a single mom with three kids and working full-time, our weeknight meals are normally quick and easy. Between homework, extra-curricular activities, and life, there is simply not enough time to prepare a meal where I have to spend more than about 30-minutes in the kitchen.
The kids also don't like it if I repeat the same dishes over and over again, so I've learned to get a little creative and switch a few things around so that everyone is happy. Because don't we all just want to get through a meal without any complaints? Plus, Jay is at work or school later some nights so I always prepare a plate for him that he can reheat quickly in the microwave once he gets home.
So, I've put together five quick and easy delicious meal ideas for you using my new favorite Fast Fixin' Restaurant Style® Country Fried Steaks. You can find them in the freezer section at Sam's Club, and although they do microwave in minutes I prefer to pop them in the oven while I prepare the sides. This not only makes sure that everything is hot and ready at the same time, but it also gives us that crispy, homemade taste!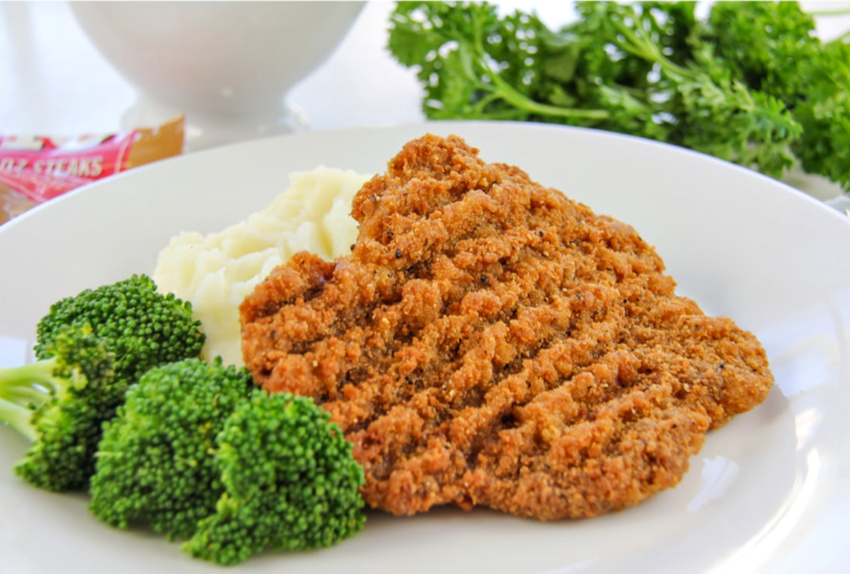 Country fried steak sides
Whether you are a breakfast for dinner person, or a meat and vegetables person, you will love all five of these quick and easy family meal ideas.
But, before we get into that, you should know that two bags of homemade-tasting, peppered country gravy mix are included in the bag along with (10) Restaurant Style Country Fried Steaks, and it is quick and easy to prepare as well.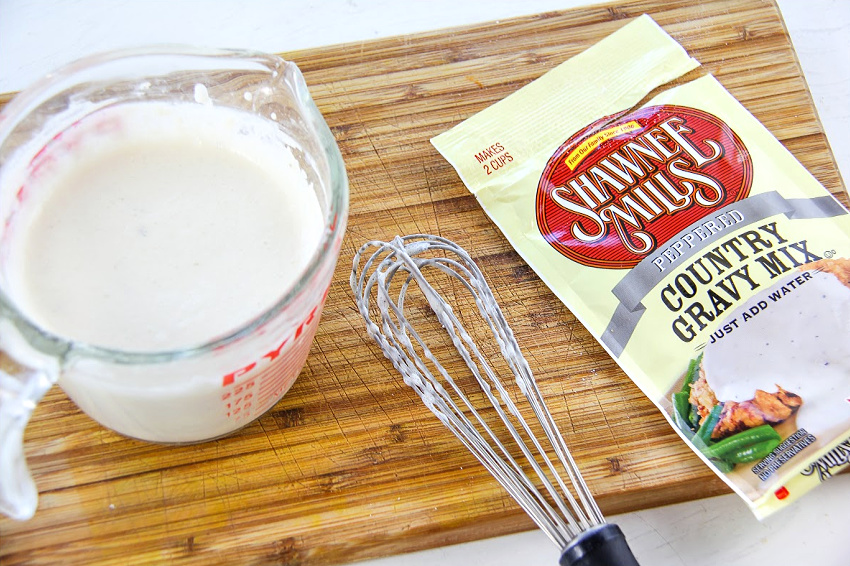 Country Fried Steak with Mashed Potatoes and Broccoli
This has to be my favorite dish, there is something about gravy and mashed potatoes that is the ultimate comfort food.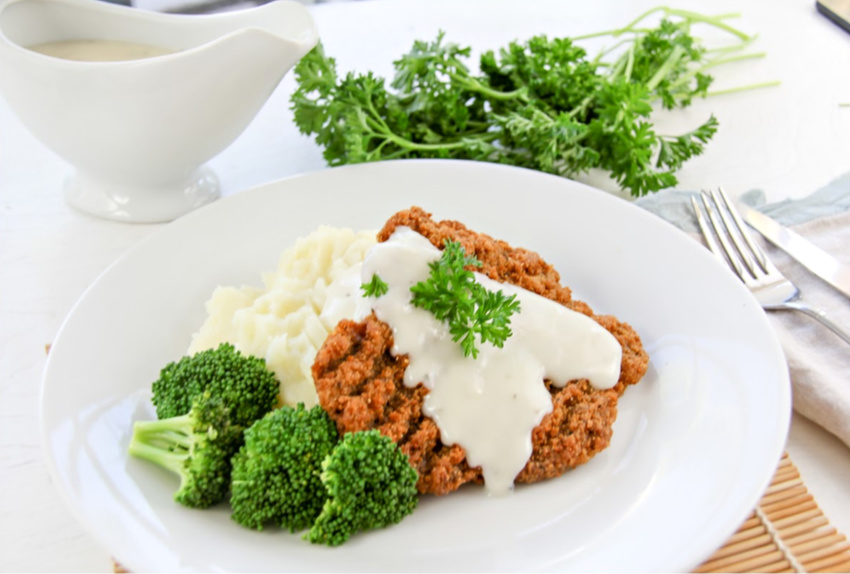 Country Fried Steak with Salad and Potato Wedges
Some fresh ingredients chopped up and plated while the Restaurant Style Country Fried Steaks and potato wedges are in the oven means this meal will be on your table in about 25-minutes.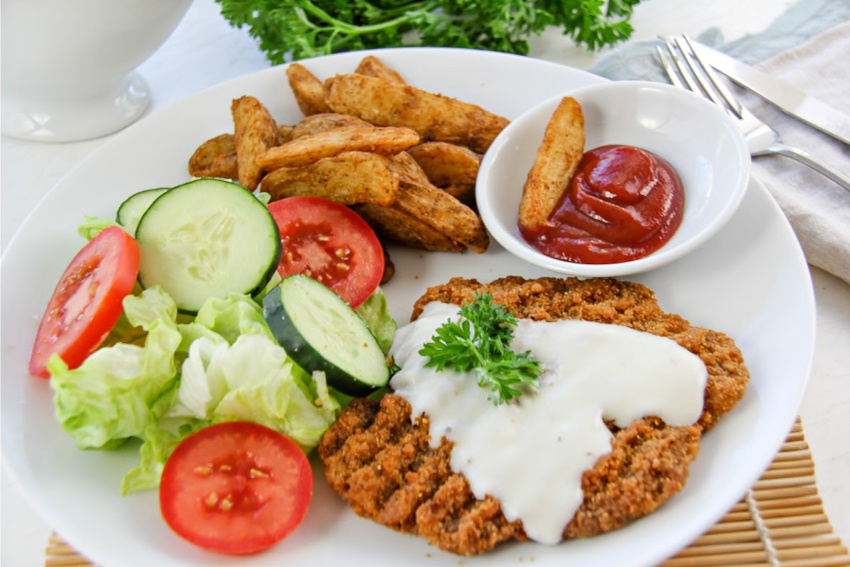 Country Fried Steak with Mac & Cheese and Brussels Sprouts with Bacon
It was National Mac and Cheese Day recently so I couldn't resist whipping up this tasty dish in honor of my kids' favorite day.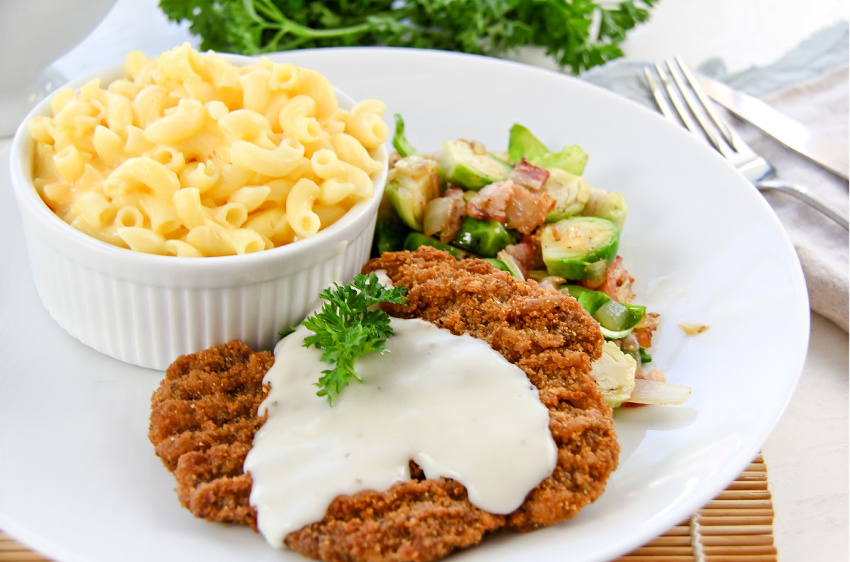 Country Fried Steak with Mixed Vegetables and Biscuits
Whether you choose a bag of mixed vegetables straight from the freezer or chop fresh ones, this meal is quick, easy, and delicious.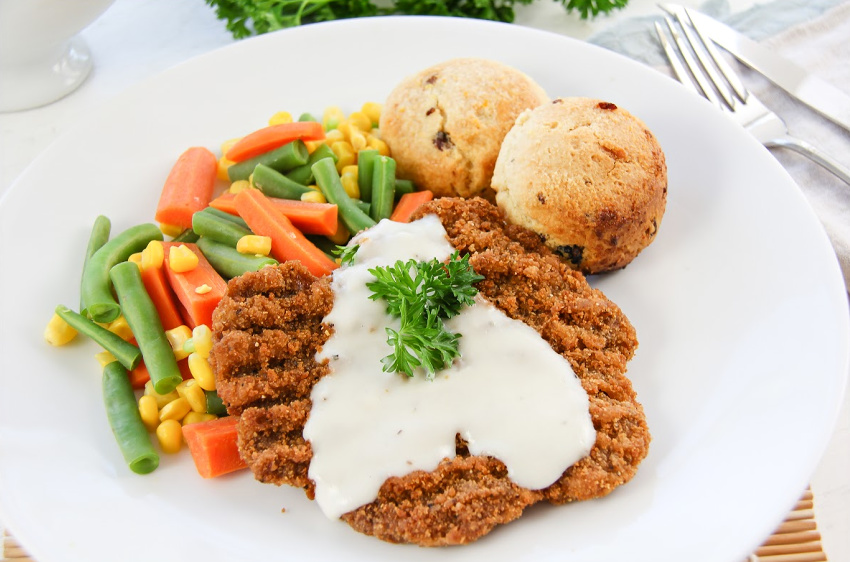 Country Fried Steak with Diced Potatoes and Fried Egg
This one is for those who love breakfast for dinner. The perfect combination of Restaurant Style® Country Fried Steak paired with diced potatoes and a fried egg.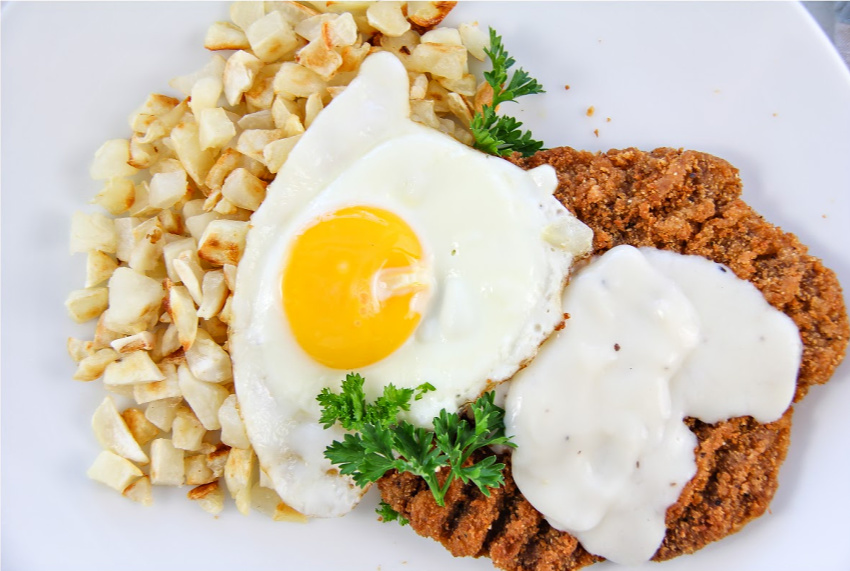 Now, you are ready to meal prep for the month. One bag of Fast Fixin' Country Fried Steaks from Sam's Club contains ten delicious (and large) Restaurant Style Country Fried Steaks and two bags of peppered gravy mix. For a family of five, that's two meals. You can even use the convenient Sam's Club Pickup option to make your life easier! Plus, there's a great Ibotta offer available for a limited time.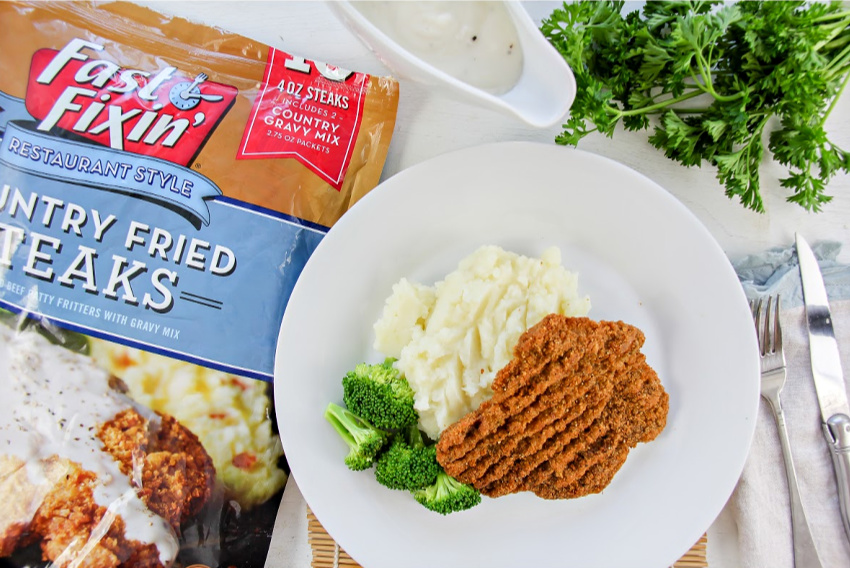 Note: This product was previously available in a box, but the new bag means more room in your freezer.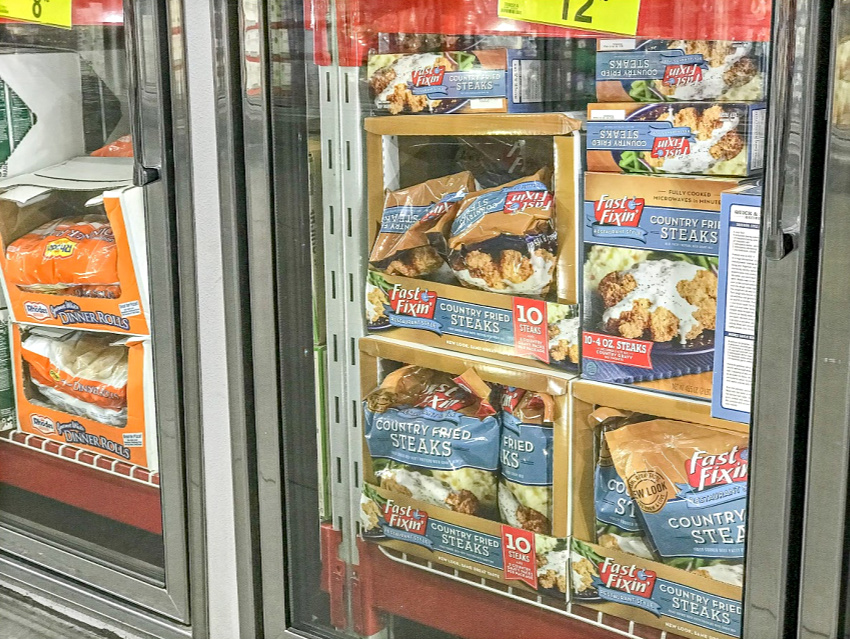 Please pin this post for later: