I had the privilege yesterday of decorating a cake for a very sweet girl who celebrates her 14th birthday today.  Happy birthday M.  Her mum had seen a photo of a cake that she loved and so it was re-created using her daughter's favorite colors.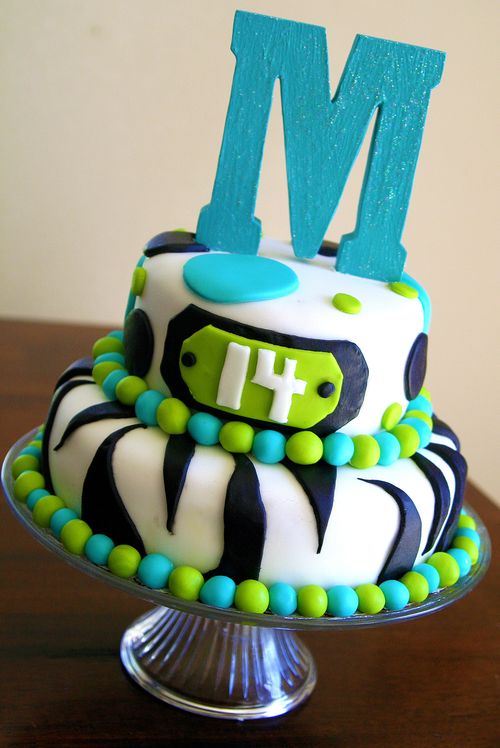 A wooden letter (purchased at Michaels) was painted to match the fondant colors.
Fondant Colors:
Black:  I had heard that black fondant could taste a little bitter, especially if made directly from white fondant and adding black dye to it.  So after a little research on the Wilton site, I came across this recipe where you use dark cocoa candy melts to color the icing brown before adding the black dye.
Turquoise: The turquoise color was made with basic white fondant and I added a small amount of Sky Blue icing color with the Teal icing color. 
Lime Green: The lime green was made by mixing Yellow Lemon and Sky Blue icing colors into the basic white fondant. You need to use more yellow than blue though.