An entire afternoon dedicated to one of my passions.  C.H.O.C.O.L.A.T.E. 
5 friends.  3 hours.  A walking Chocolate Tour of San Francisco.
We sampled, we purchased, we toured the city on foot …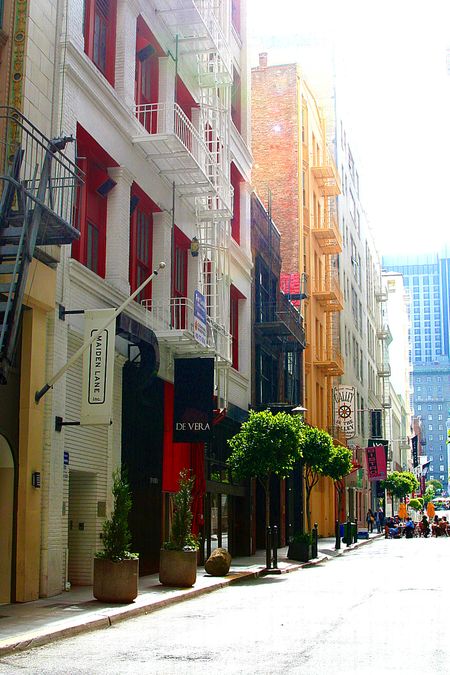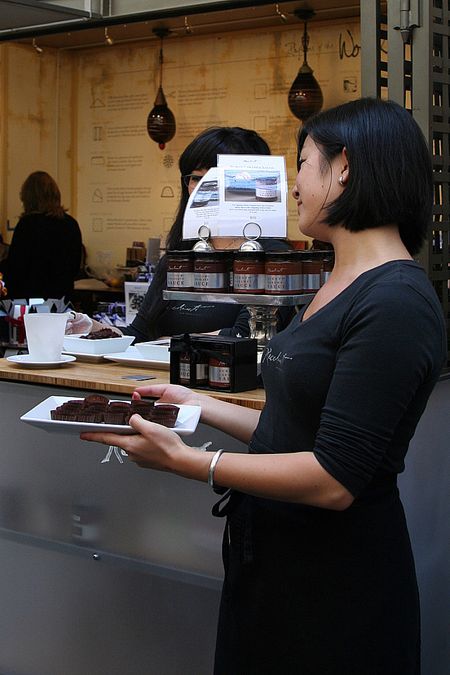 I may have even been forced to catch a TRAIN.  Laugh away. 
Our tour took us to these amazing stores:
Scharffen Berger – inside the Ferry Building Marketplace

Recchiuti – also inside the Ferry Building Marketplace

Fog City News – magazines, cards and chocolates

Leonidas – Chocolates Cafe

Manika – jewelry and chocolates

Teuscher – chocolates of Switzerland

Cocoa Bella – concierge of the World's greatest chocolates
This chocolate tour is well worth doing if you have the opportunity.  At each venue, you are greeted by the staff, who explain the history of the chocolates in the store, offer samples to taste and most offered a discount on purchases.
Before leaving San Francisco and commencing our 2 hour drive home, we ate the most delicious Vietnamese food at Out The Door.