This delicious cinnamon roll breakfast casserole is the perfect way to send the kids off to school, and a great addition to weekend brunch.
Disclosure: This blog post has been sponsored by General Mills®
Marisol absolutely LOVES cinnamon rolls. If I let her she would have them every single day for breakfast … and again after school … and possibly for dessert after dinner too.
So every now and then I like to mix it up a little and I'll make a cinnamon roll casserole for her.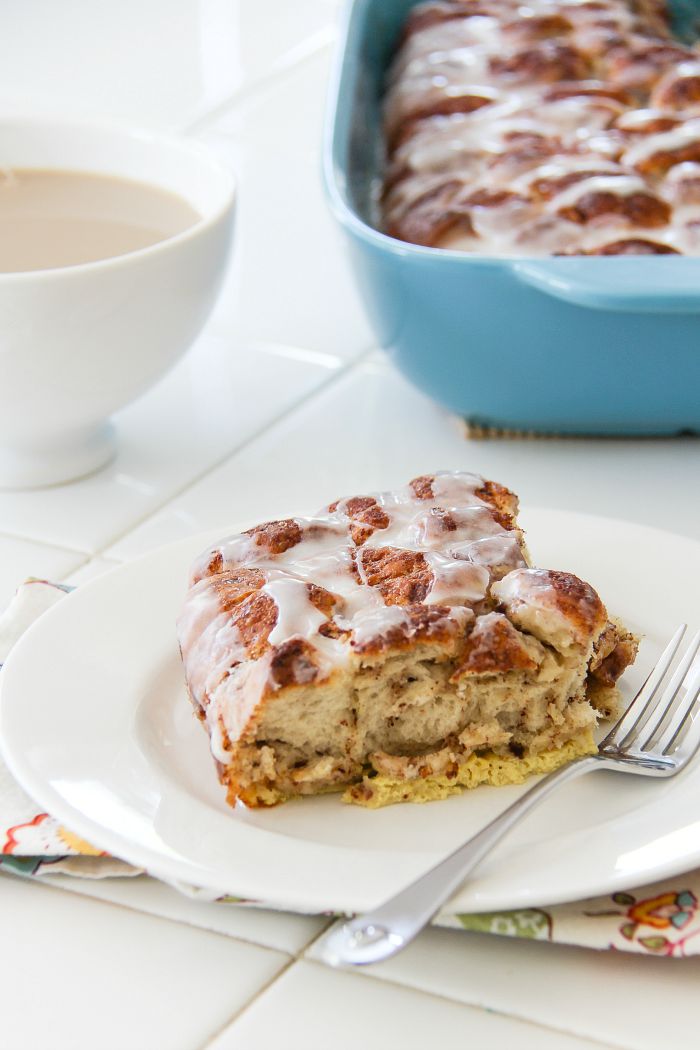 Besides being delicious, this recipe also earns your child's school bonus Box Tops when you purchase PillsburyTM Cinnamon Rolls (8ct) at Walmart. Plus, this is the perfect addition to classroom pot luck breakfast.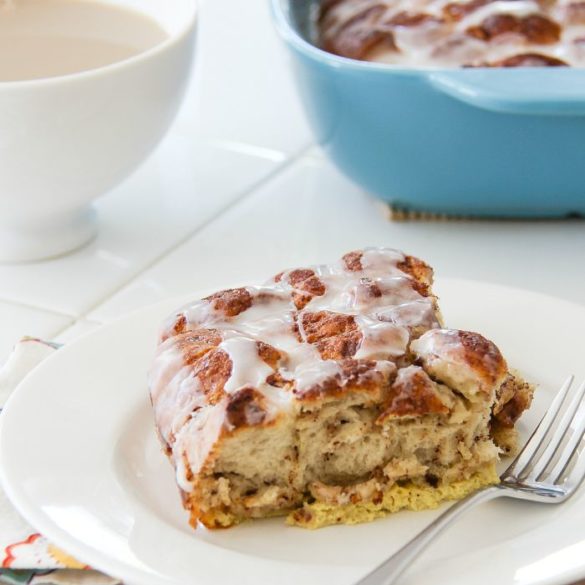 Ingredients
2 tubes of PillsburyTM Cinnamon Rolls (8ct)
1/2 cup half & half
3 eggs
1/2 stick butter
1 tsp vanilla extract
2 tsp ground cinnamon
pinch nutmeg
maple syrup
cinnamon sugar
Instructions
Preheat the oven to 375F.
Melt the butter and brush it over the bottom and around the sides of a casserole dish.
In a bowl whisk the eggs, and then add in the half & half, vanilla extract, cinnamon, and nutmeg. Continue whisking until completely combined.
Remove the cinnamon rolls from their packaging and cut them into quarters.
Arrange them over the base of the casserole dish.
Pour the egg mixture evenly over the top.
Drizzle a little maple syrup on top, and place uncovered into the oven for 20-25 minutes.
Set aside to cool for 10-15 minutes, and then melt the prepared icing that came with the cinnamon rolls in the microwave for 10 seconds and drizzle over the top. Sprinkle a little cinnamon sugar over and serve!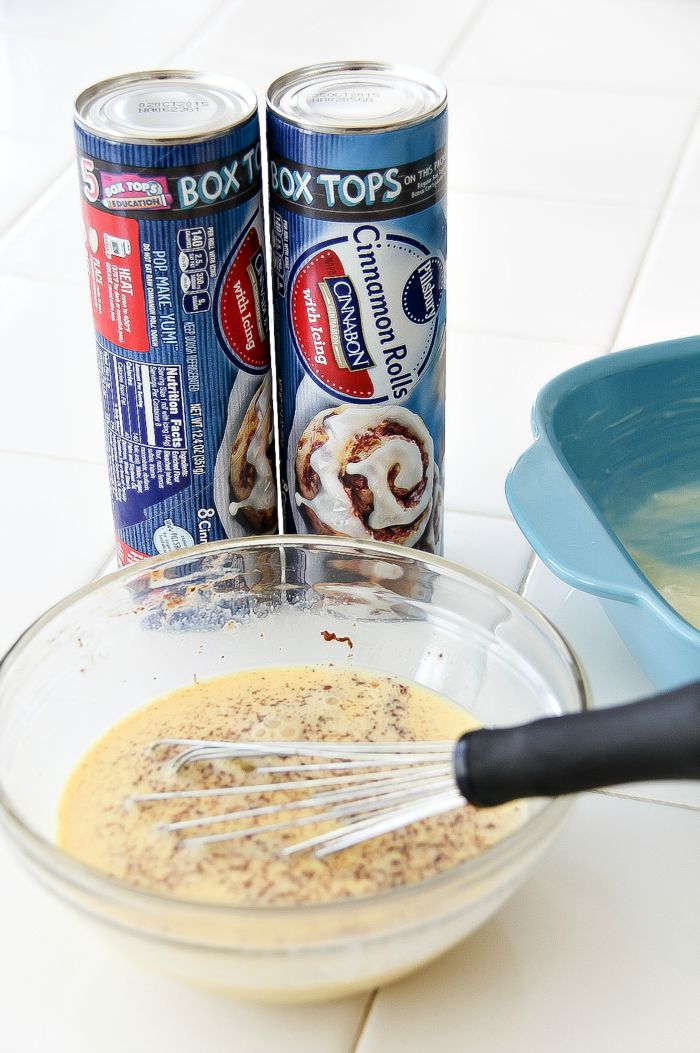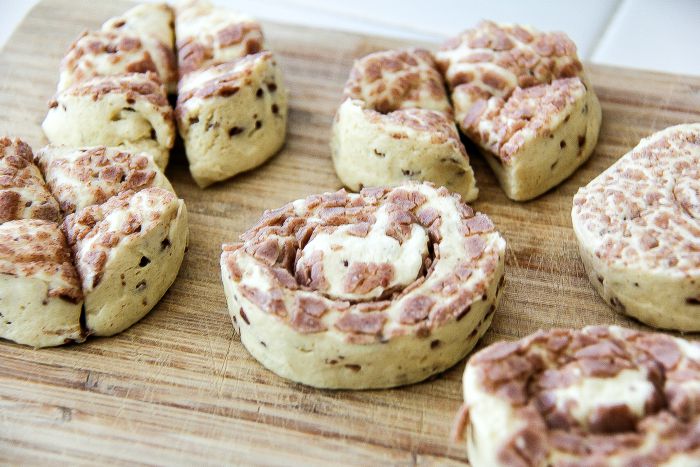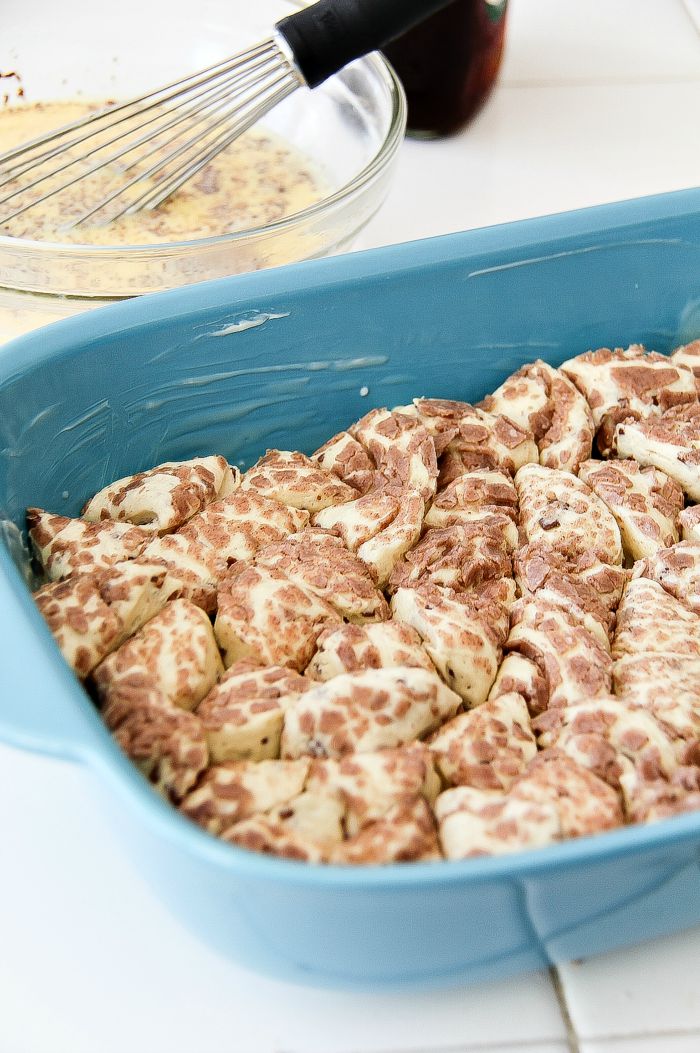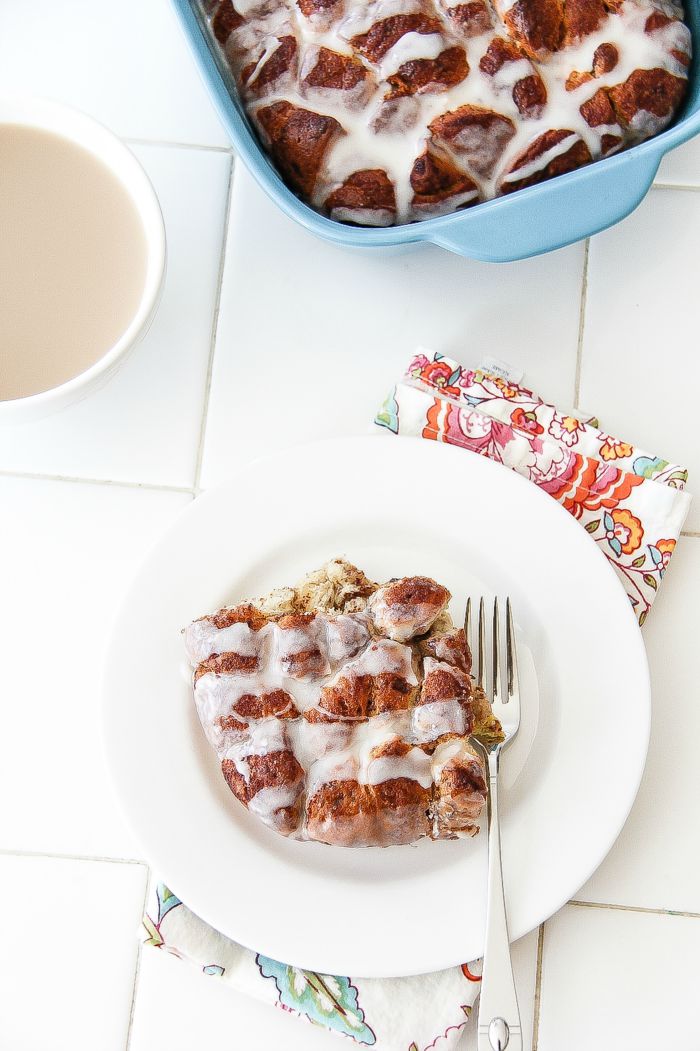 Select General Mills® products at Walmart currently have a banner with a Bonus Box Tops offer on the packaging, including these PillsburyTM Cinnamon Rolls (8ct)!
Last year our school earned $1100 from Box Tops collected and turned in by the kids.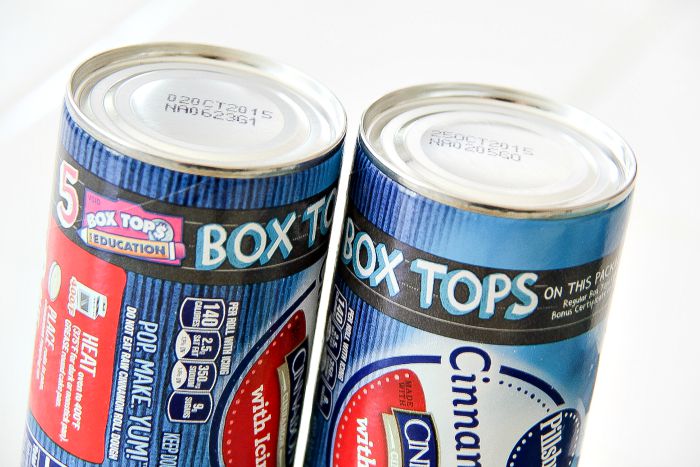 Look for them in your local Walmart store.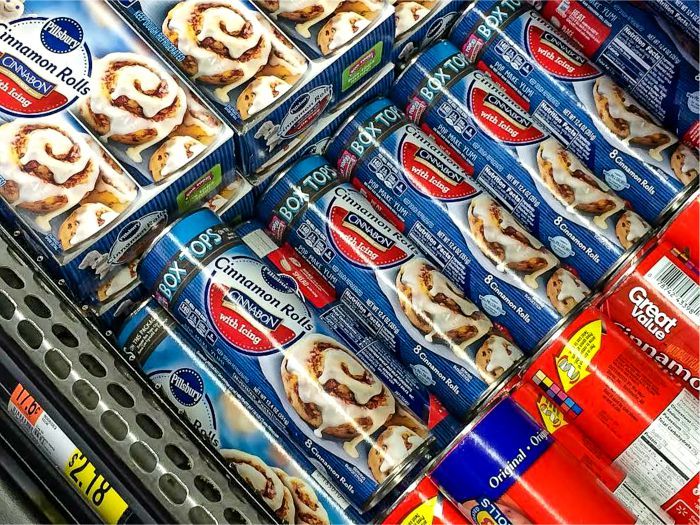 Please pin this post for later: