Get slimed at the Nickelodeon experience, dance with Spongebob, and work out with the Ninja Turtles, at the all-inclusive resort at Azul Hotels in Cancun.
A couple of weeks ago I was invited on a media trip on behalf of 5MinutesForMom.com to experience the new Nickelodeon Experience at Azul Hotels in the Riviera Maya in Mexico.
I've got everything you need to know about visiting these fabulous gourmet inclusive resorts at 5MinutesForMom.com. I've covered both resorts (yes, there are two of them) including lots of photos and video (I might have been slimed Nickelodeon style). You will also find a discount code to book your next trip there.
From beach butlers, to walking the orange carpet with Nickelodeon characters, dance parties, gourmet international cuisine, and water activities you will want to take your family on vacation here.
I'll just leave you with this …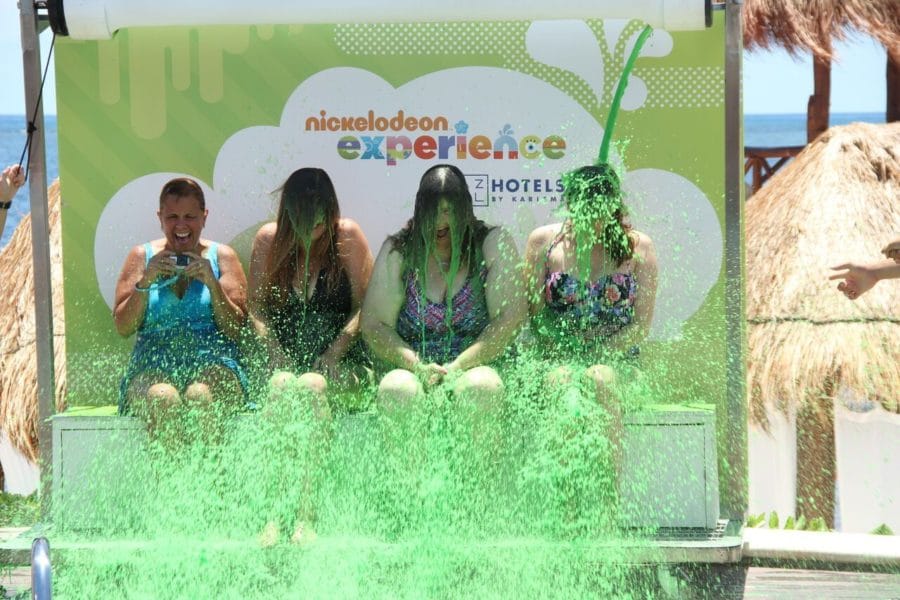 Now go and see the rest over at 5MinutesForMom.com.