I'm not sure if you remember this Fisher Price Play Yard. Rainforest theme. Cute little monkeys.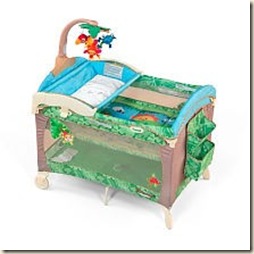 Anywho, I was lucky enough to have 2 of these when they were recalled back in January. The company however didn't want you to send the entire play yard back. Heck, that would have cost them a fortune in shipping. Instead they wanted you to cut the 4 panel sides off, mail those and then throw out the rest. Throw it out. Are they crazy. There's some pretty good stuff here that can be turned into new things for the kids.
For starters, I turned the mattress from one play yard: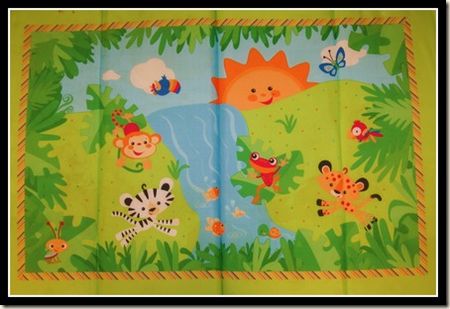 into a portable train track play mat for Flynn:
with a little help from fabric paints and a map of Sodor. Okay, don't look too closely because it's not quite to scale, but shhhh, Flynn doesn't know that. He's having a great time with it.
This new play mat folds up nicely for storage and will come in handy on road trips and going to the park with his favorite trains.
Zen Play Surface …  Plaid Kids Crafts .. . The Crafty Crow