Use a crib mat and a paper mache trunk to make this farm and barn craft for kids. They will have hours of fun role-playing as a farmer.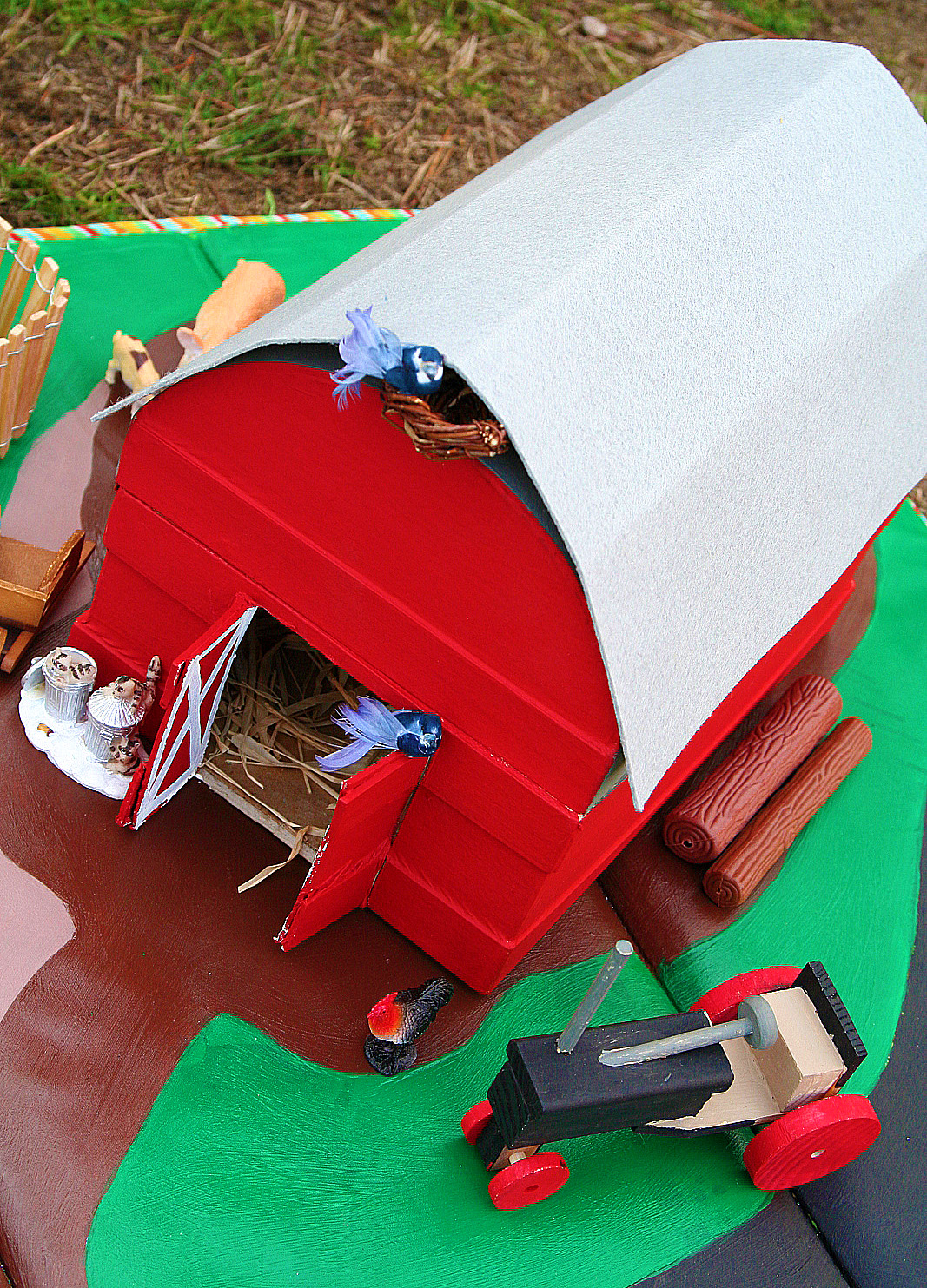 The barn was created using a paper mache chest that I found in the paper mache aisle at the craft store. Once the door was cut and the exterior painted, I bent a stiff piece of gray felt board into the shape of a barnyard roof and glued it down. Then all the other little accessories such as birds and stalls inside (which you will see in photos below) were added at the end, and again, all glued down. Even the straw on the inside is partially glued so that a huge mess isn't created in the house.
Farm and barn craft
Do you remember the train track mat I made for Flynn last year? Having twins means I had two of the portable cribs that were recalled. So, I saved the other mattress to make the 'farm'. It took about four coats of fabric paint to cover the pattern on the mattress, but doesn't it make a great base for the barn and farm animals to sit on?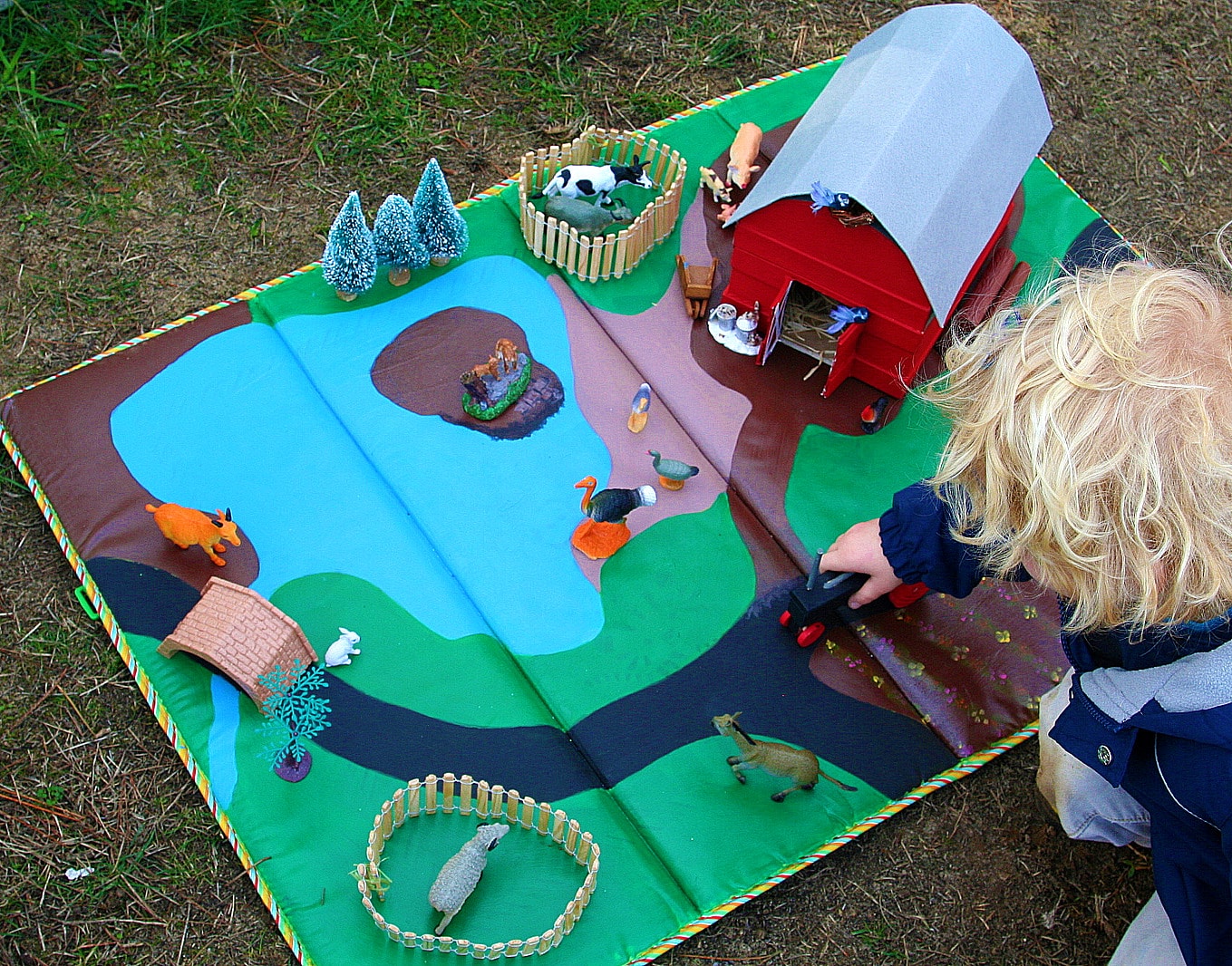 The added bonus is that all of the farm pieces pack nicely into the barn and the mat folds up so you don't have to leave it out all the time.
Let's take a peek inside the barn too.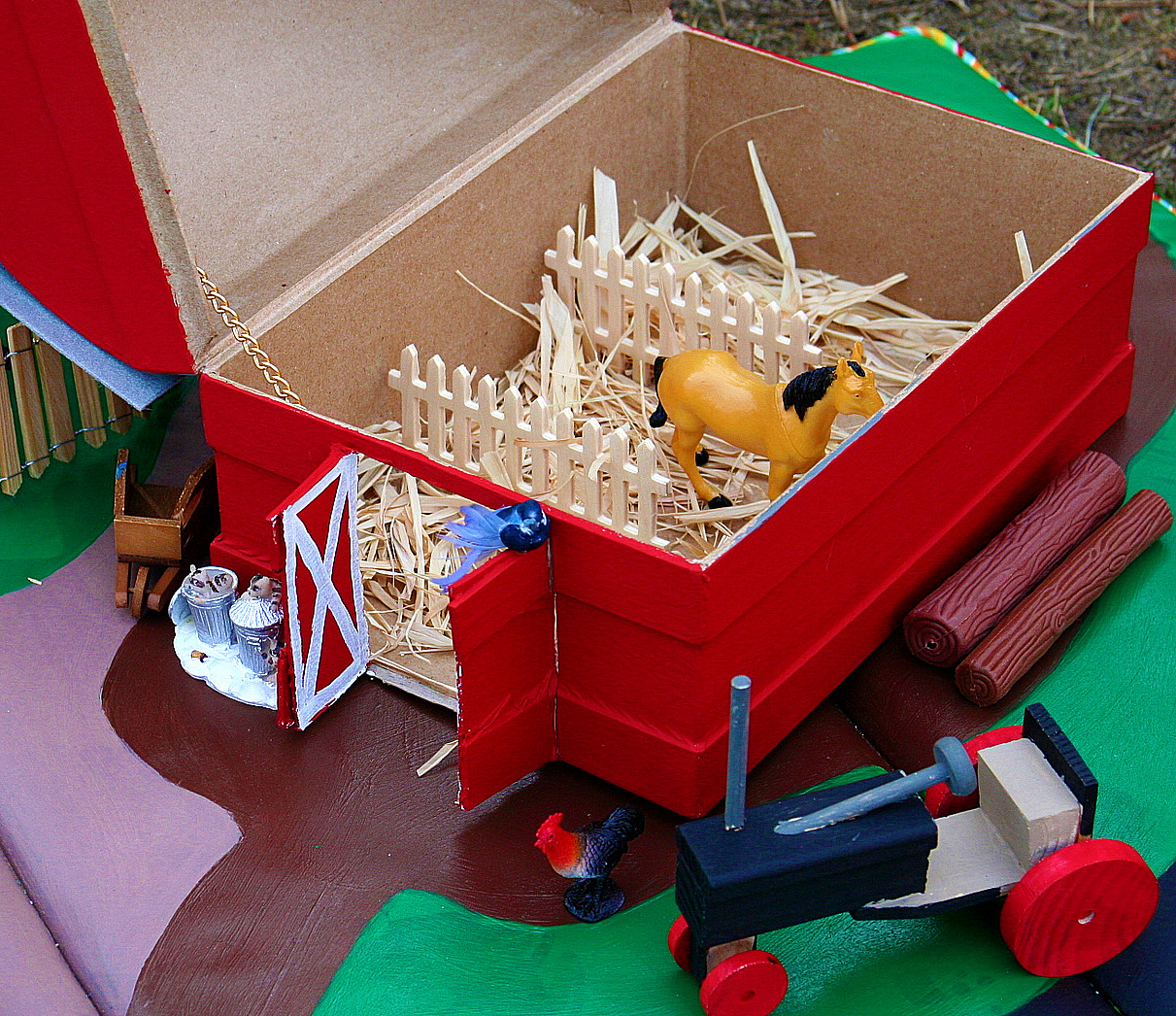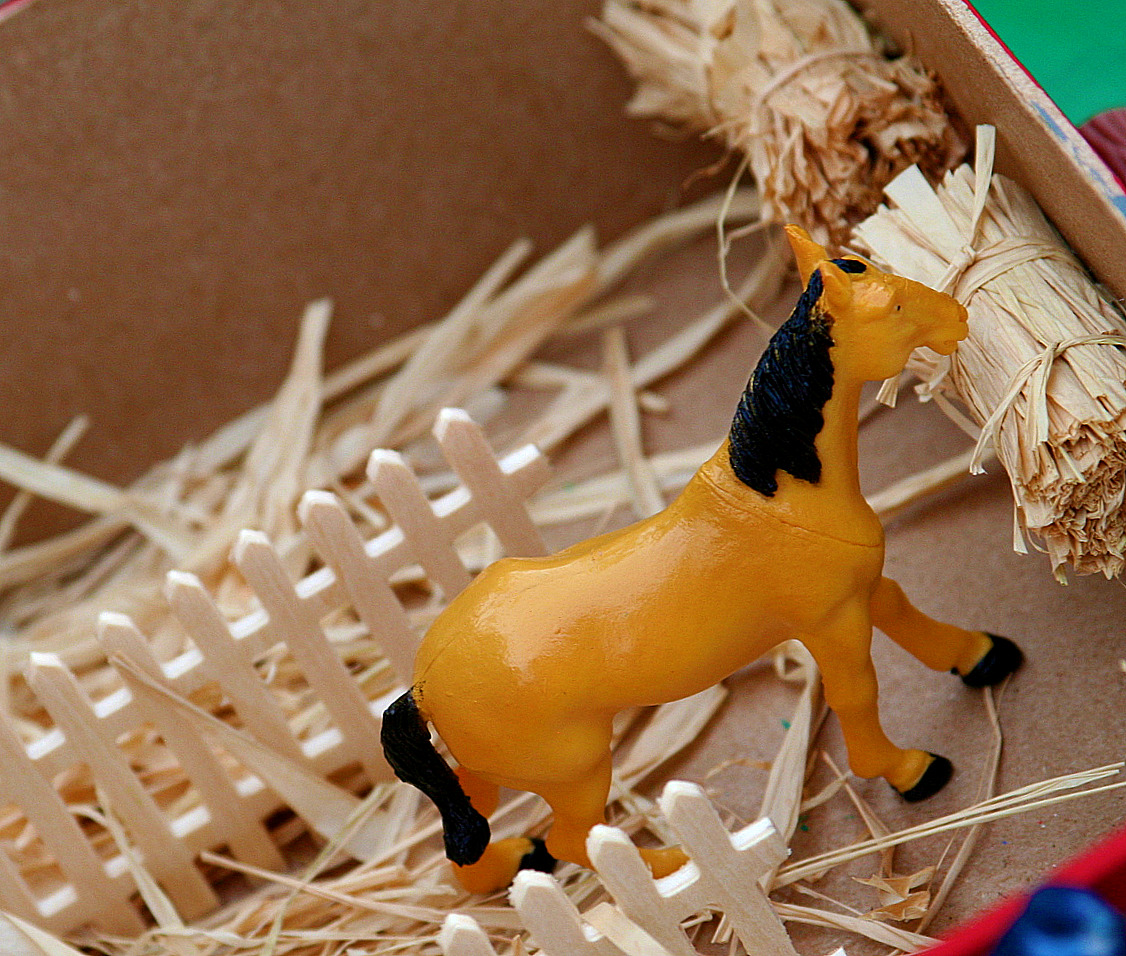 More barn crafts and fun ideas
Are you looking for more barn crafts and ideas for kids? Take a look at these too:
Please pin this post for later: