This handmade farm using a mat, paint, and items picked up at a craft store is the perfect role-playing craft for kids.
My little man has an obsession with trains (as I think everyone knows by now).
So what does this mama build him for Christmas? A train track? Nope. A barnyard! I know, I know. But, he loves it … in fact, he's been playing with it so much that he's broken it three times already and my glue gun is getting quite a workout.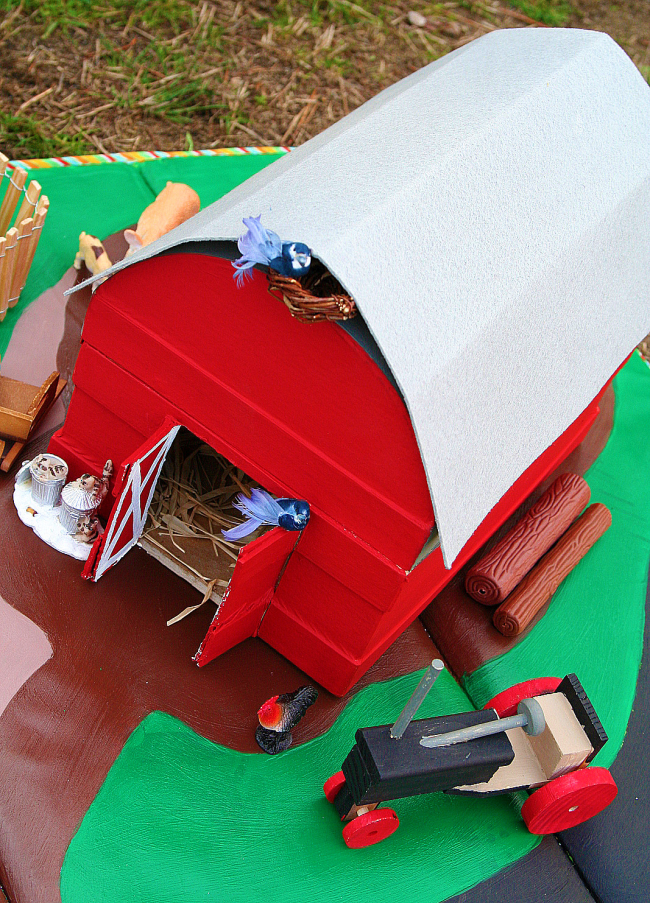 The barn was created using a paper mache trunk. You know the kind you find at craft stores in that long aisle of amazing paper mache bits and pieces needing a little love to dress them up. Once the door was cut and the exterior painted, I bent a stiff piece of gray felt board into the shape of a barnyard roof and glued it down. Then all the other little accessories such as birds and stalls inside (which you will see in photos below) were added at the end, and again, all glued down. Even the straw on the inside is partially glued so that a huge mess isn't created in the house.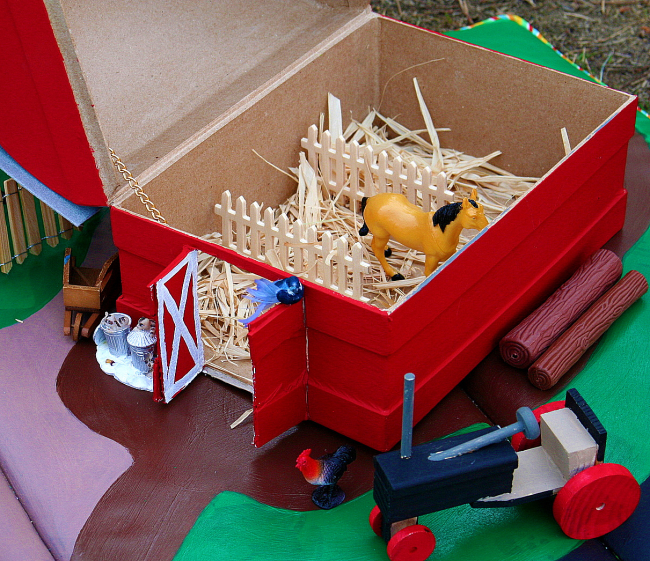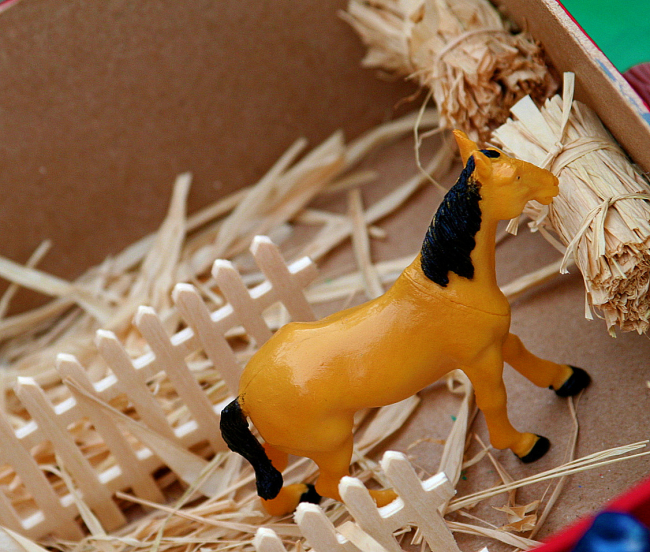 Remember the train track mat I made for Flynn last year? Well, having twins I had two of the portable cribs that were recalled. Which meant I also rescued the other mattress to make the 'farm'. It took about four coats of fabric paint to cover over the pattern on the mattress, but doesn't it make a great platform for the barn and farm animals to sit on?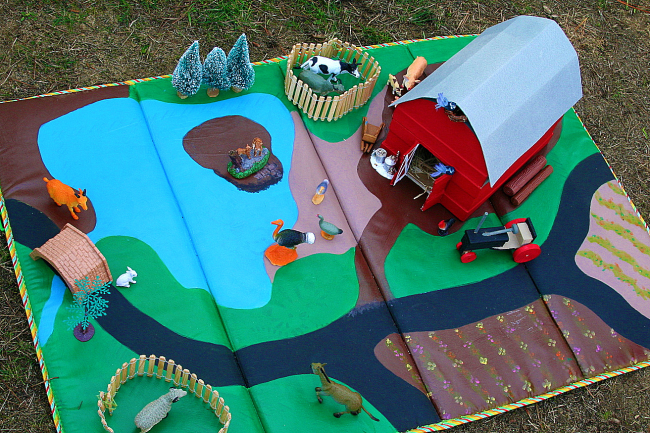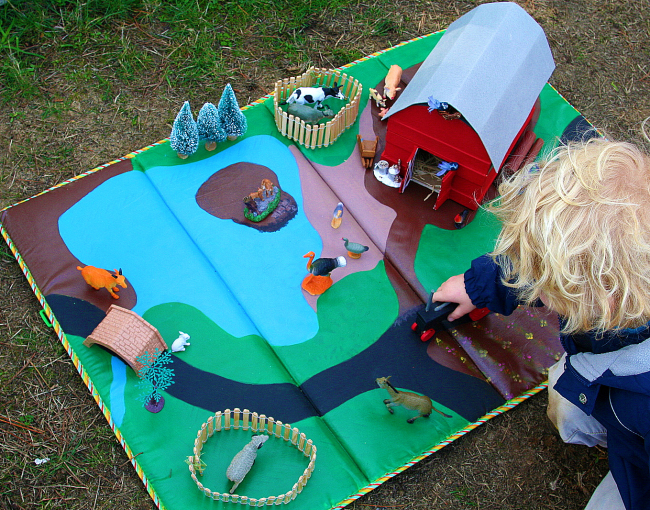 The added bonus is that all of the farm pieces pack nicely into the barn and the mat folds up so you don't have to leave it up all the time.
Please pin this post for later: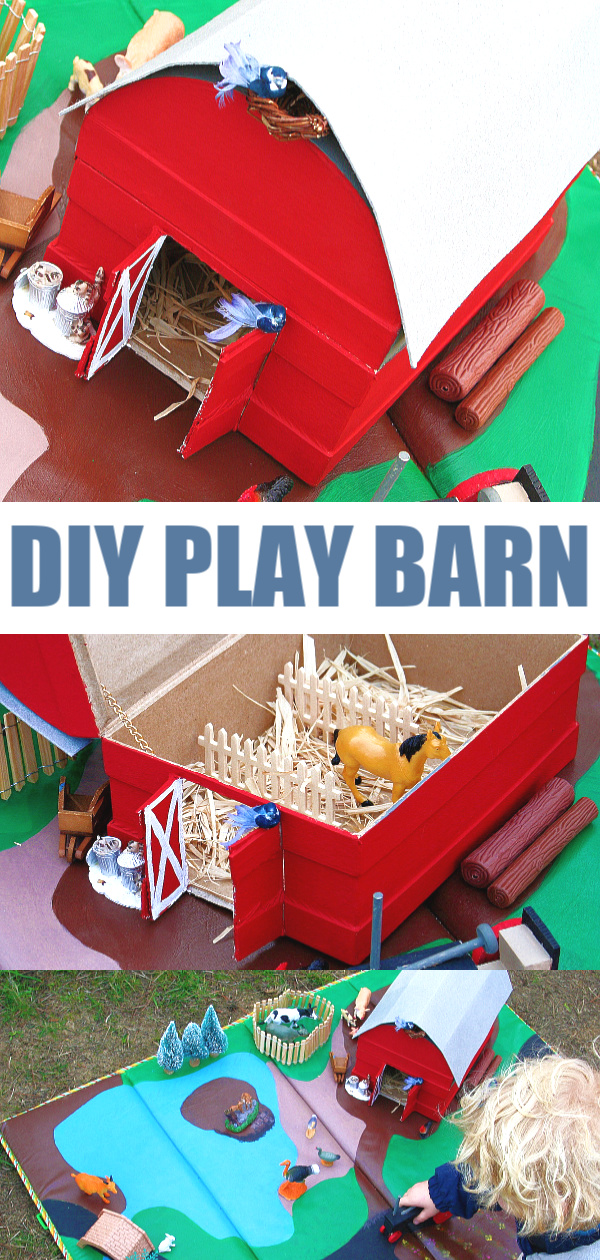 Grab these items to make your own barnyard before you go: