Yesterday morning my teenager announced that he had his high school football banquet to attend.  That evening!  And he was required to take a hot dish.
So off I headed to Smart & Final for all the goodies I would need to make sliders.  Because boys and football and sliders seem to go hand-in-hand.  In my mind they do at least.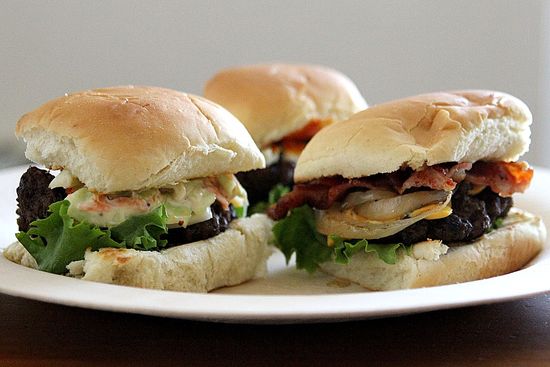 These are so simple to make and I felt they would at least add another food group or two to what I had a feeling would end up being a bucket of KFC and pizza kind of night.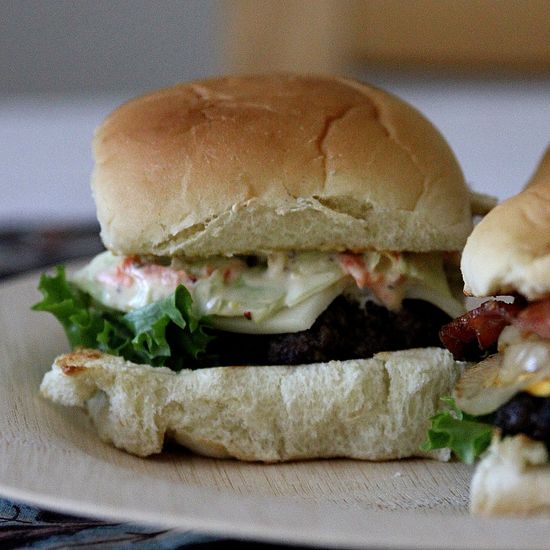 BURGERS:
Before donning my gloves and making some mini burger patties, I added some all-purpose seasoning, salt and pepper to the ground beef.  My husband tossed them on the grill while I put together the  toppings.
TOPPINGS:
Beef and Coleslaw Slider
Green-leaf lettuce
Meunster cheese slices
Coleslaw
                      To make coleslaw, combine in a bowl:
                      1 cup mayonnaise
                      1 cup green cabbage
                      1/4 cup grated carrot  
                      1 tbs Old Bay seasoning
                      1tbs white sugar
                      1 tbs Dijon mustard
                      Pinch of salt and pepper
Spicy Beef and Blue Cheese Slider
Green-leaf lettuce
Crumbled blue cheese
Hot buffalo sauce
Beef and Bacon Slider
Green-leaf lettuce
2 strips bacon
American cheese
Caramelized onions
Barbeque sauce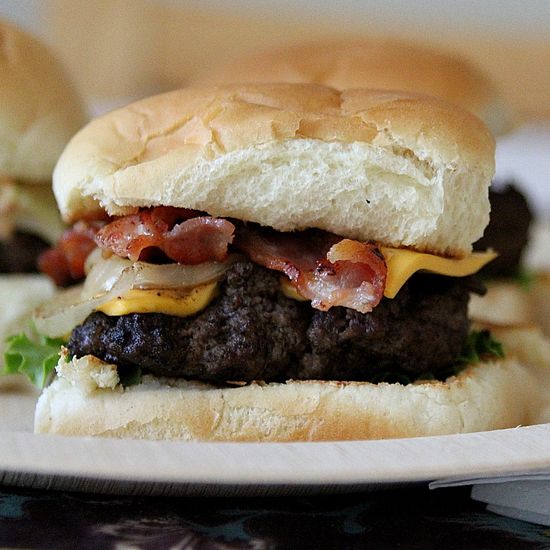 Tip:  Break the rolls in half and warm them in the oven so they are just a little cripsy on the outside before adding the toppings.