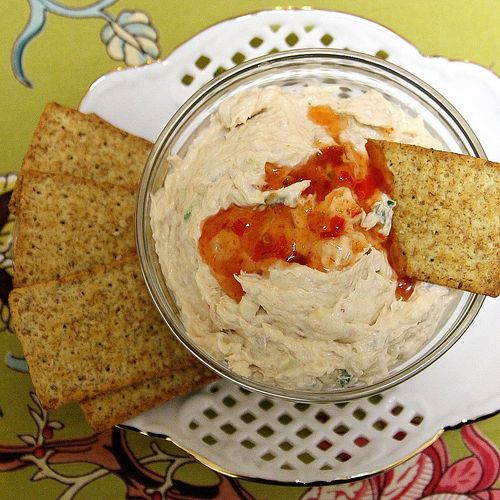 SWEET CHILI TUNA DIP
Ingredients
1 8oz package of cream cheese
1 cup tuna
1/2 cup corn kernels
2 green onions (finely chopped)
1 serrano chile (finely chopped)
2 tablespoons of Frank's Red Hot Sweet Chili Sauce
Pinch of salt & pepper
To make:
Combine cream cheese and 1 1/2 tablespoons of sweet chili sauce in a medium-sized bowl.
Add the onions, corn, tuna, serrano chile, salt and pepper and gently combine.
Transfer to a serving bowl and add a 1/2 tablespoon of sweet chili sauce on top of the dip.
Serve with crackers or bread.
Disclosure:  This #FranksRedHotSauce recipe was sponsored by Collective Bias