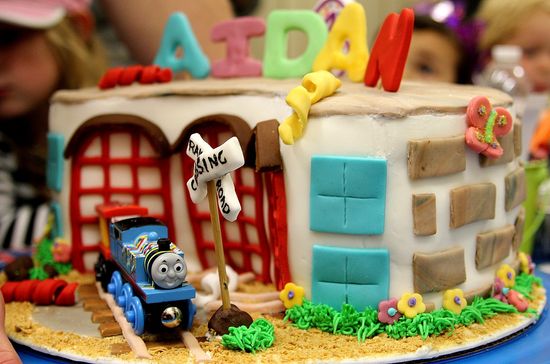 This is the cake I made for the party.  Made complete with the Happy Birthday Thomas and Box Car set.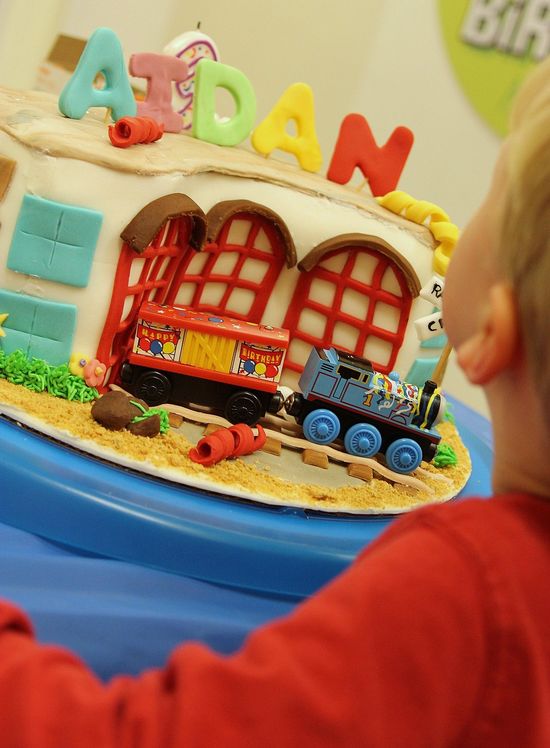 And I have to show you this fabulous idea that my friend had for snacks on the table.  And such a simple idea too.  A Thomas the Tank engine leads the takeaway container carriages filled with treats.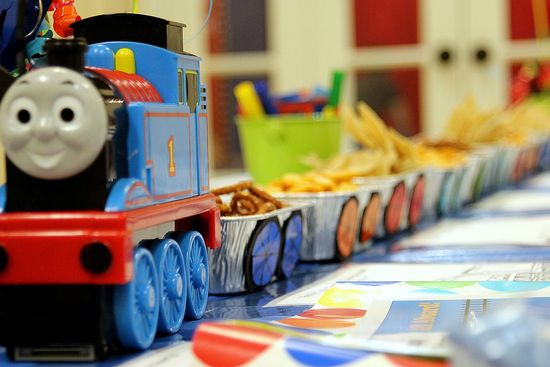 This party was held at My Museum which is a fantastic indoor play space for children in Monterey.
AS SEEN ON:
Do It Yourself Parties Blog … Red Tricycle