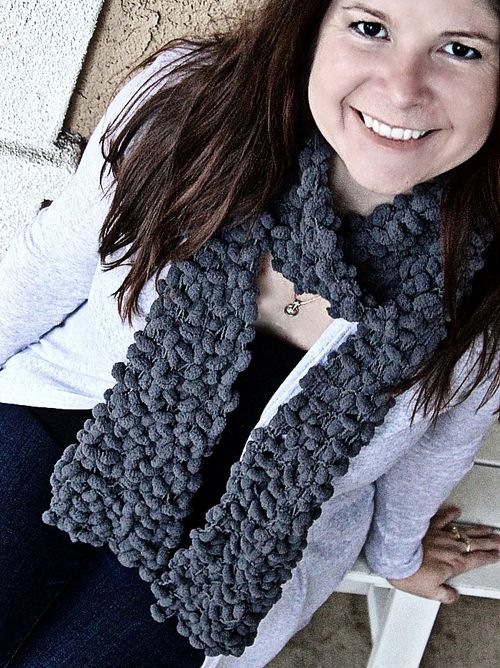 Materials:
3 balls Moda Vera Marshmallow (50g balls)
Size 10 knitting needles
Sewing needle (for wool)
To make:
Cast on 12 stitches.

Garter stitch (knit) each row until scarf reaches desired length

Cast off

Thread loose ends into scarf using the needle and tie off.
Note: Moda Vera Marshmallow is not available in the U.S.  It is available at Spotlight stores throughout Australia.  In the U.S. you will be able to find a similar chunky yarn with balls on it. Unfortunately this Australian yarn doesn't specify the ply, so check the tension: 10 stitches x 5 rows – 10cm x 10cm square using 12mm needles.
Washing instructions: cool hand wash.