This chickpea, corn, and carrot salad is quick, easy, and tasty with the addition of honey and champagne vinegar. It's perfect for a potluck or backyard barbecue.
We were invited to a pot-luck party recently where the meat and desserts were being supplied by the host so they suggested bringing along a side dish.
So, I whipped up this quick and easy chickpea and carrot salad, which is not only very tasty, but perfect for spring.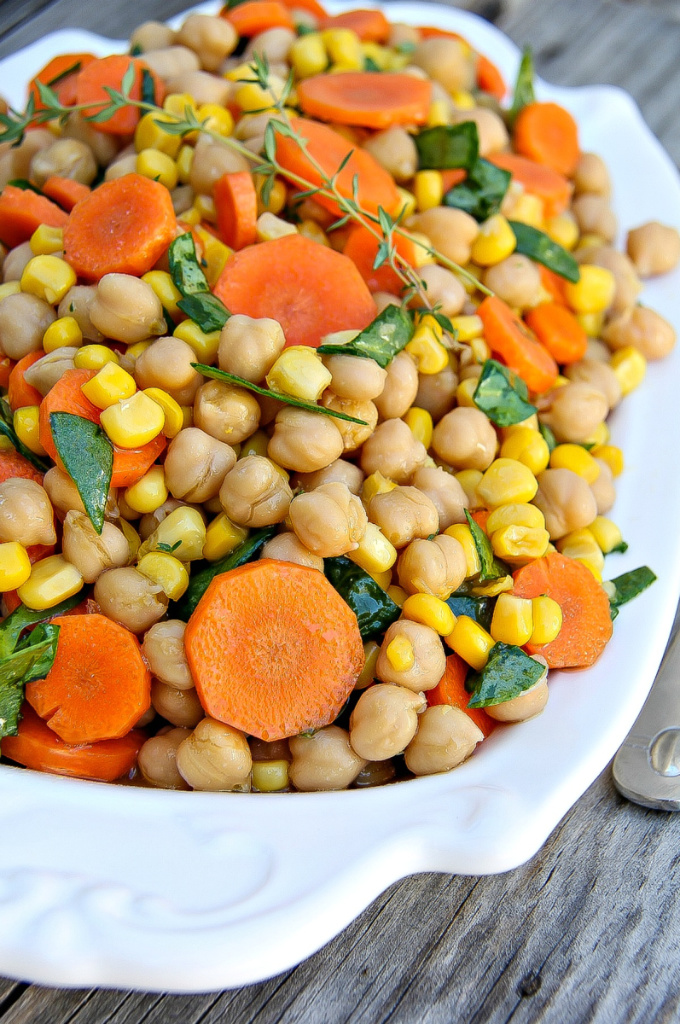 Serving: Perfect for pot-luck parties and backyard barbecues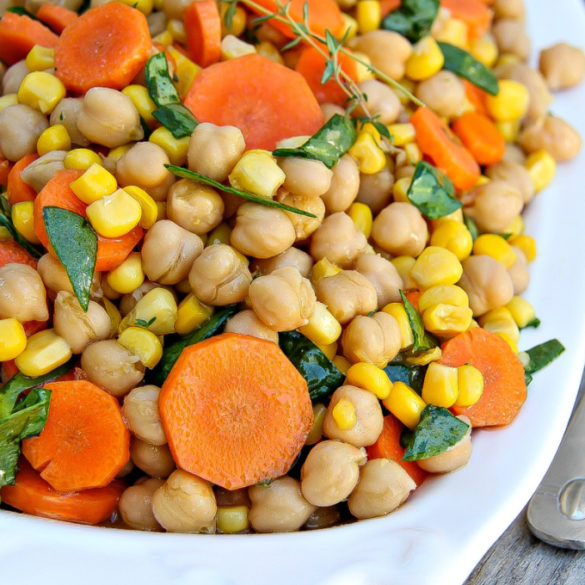 Ingredients
2 cans chickpeas
3 carrots - preferably thinner ones
1 can corn
1/2 cup baby spinach - roughly chopped
1 tsp fresh thyme
1/4 cup honey
1/4 cup olive oil
2 tbs champagne vinegar
salt & pepper
Instructions
Drain and rinse the chickpeas and corn and place in a large bowl.
Finely dice the carrots and add to the bowl with the chickpeas and corn and give it a quick toss.
In a small measuring jug whisk together the olive oil, honey, champagne vinegar, and salt & pepper.
Pour the dressing over the salad and toss to coat.
Add the baby spinach and fresh thyme and toss lightly one last time.
Serve.