My brother is visiting from Australia.
We took him sightseeing at Fisherman's Wharf and Cannery Row as the sun was setting.  It's beautiful at that time of day.
The rocks behind the boats were covered with Sea Lions and there were a couple of Sea Otters playing in the water nearby too.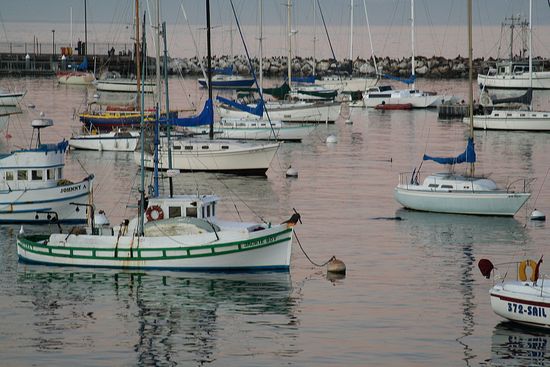 I think my brother is pretty impressed by his meal. Apparently it was delicious.  We ate at our family favorite The Fish Hopper.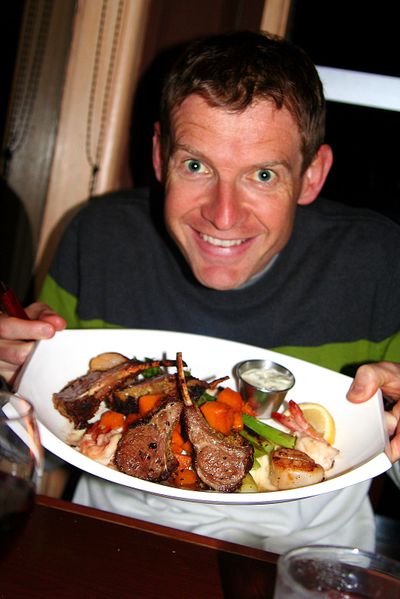 The kids loved playing at the beach after dark.