Our family room is actually a playroom for the kids.  From a train table and book shelves, to video games and a keyboard, everything the kids need is in that room.  There is even another small room off that room where we keep all of their toys.  I decided this should also be the place to display the twins artwork from Preschool. 
All you need to make this artwork display is:
Over-sized wooden pegs (about $1 ea at craft stores)
Scrapbook paper
Cord
Hooks that have a closing device on them

(perfect for hanging necklaces that little hands can't pull off the hook)

Mod Podge
While I'm showing off a little of the twins artwork, I want to share with you a picture that Marisol drew a few weeks ago.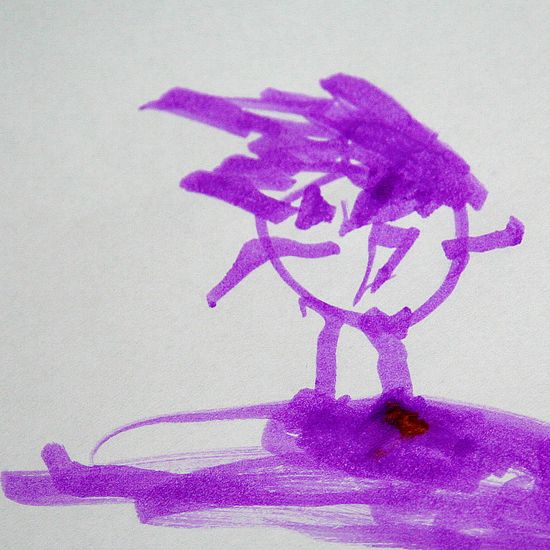 She told me that it is a picture of her brother Flynn.  I totally see that – head, arms, legs, wild hair.
As seen on:
iVillage … MSN Lifestyle Canada