Triscuit crackers topped with fresh peas, prosciutto, microgreens, and feta are a delicious light appetizer for entertaining at home.
Disclosure: I created my Triscuit Prosciutto and Pea Crackers as part of a sponsored post for Socialstars #TriscuitSnackoff
Triscuit and Martha Stewart have partnered up this summer for the Triscuit Summer Snackoff Challenge (which I'll share more details about below).
I was asked to give you a little inspiration and create a topping for Triscuit crackers using peas, which is this week's featured ingredient. So, here are my Prosciutto and Pea Crackers. They make a tasty little appetizer, that are perfect for entertaining.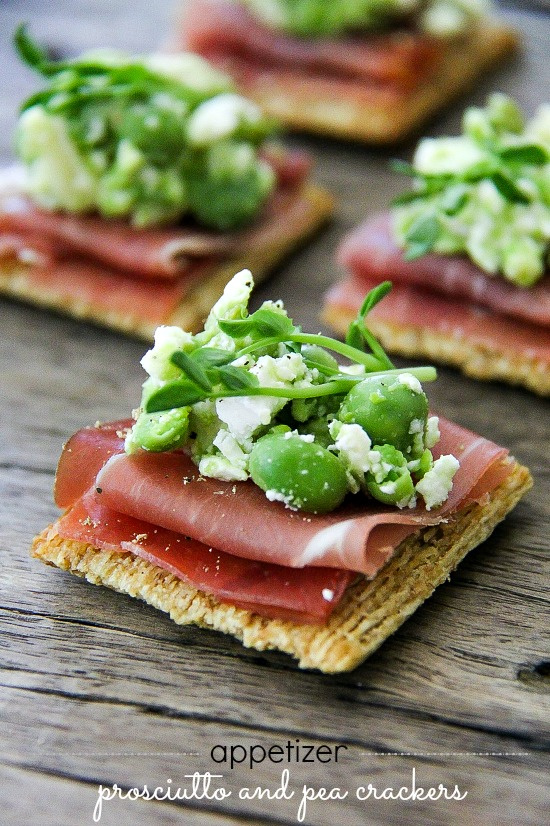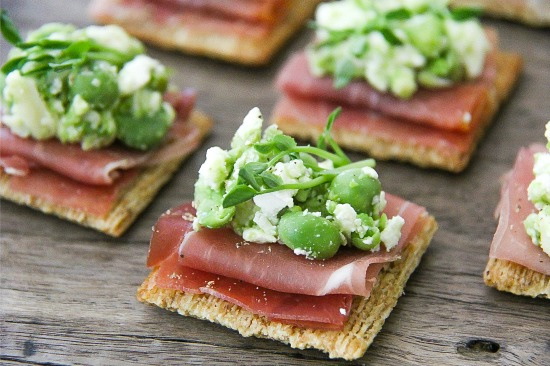 Ingredients
Triscuit - original crackers
1/2 cup English peas 
1/2 cup feta cheese (crumbled)
3 strips prosciutto (sliced into quarters)
1 tbs white cheddar cheese (grated)
1 tsp champagne vinaigrette
1 tbs olive oil
Pea sprouts (garnish)
Freshly cracked pepper
Instructions
Cook the peas in a pot of boiling water (I prefer them firmer and not too soft). Drain and set them aside to cool while you prepare the rest of the ingredients.
In a small bowl combine the cooled peas with the champagne vinaigrette and toss to combine.
Transfer to a mortar and pestle and mash the peas a little, leaving a few full peas in the mix. Pour back into the bowl and add the feta and cheddar cheese, combining carefully so that the mix is nice and chunky.
Brush a little olive oil onto each cracker. Top with a slice of prosciutto and then a teaspoon of the pea and feta mixture. Add a little freshly cracked pepper and top with a couple of pea sprouts.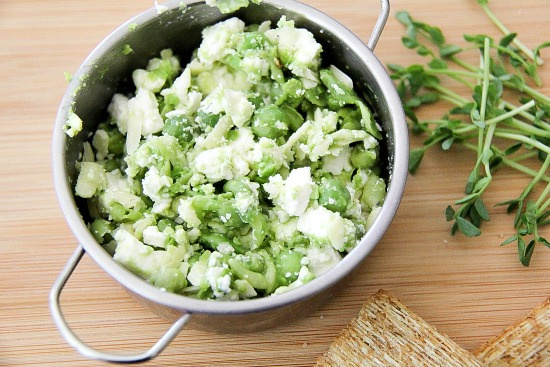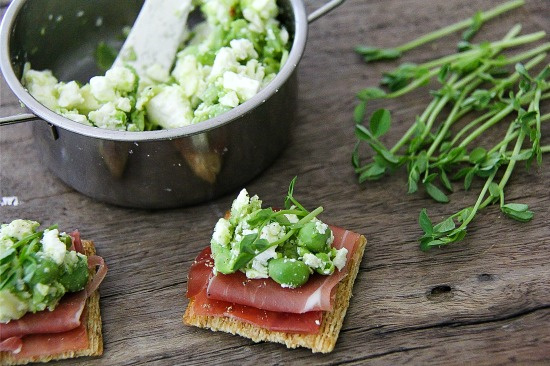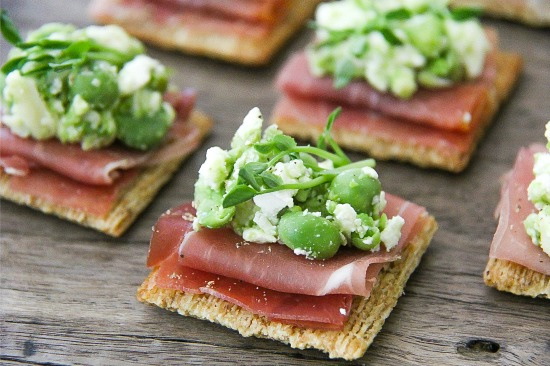 About the Triscuit Summer Snackoff Challenge
Snap a picture of your Triscuit creation using Martha Stewart's inspirational weekly ingredient (as I mentioned, this week is peas). Enter the contest at TriscuitSummerSnackoff.com to receive a free box of Triscuit crackers. You will also enter the drawing to win a trip to NYC to meet Martha Stewart.
Please pin this post for later: