These berry sweet chocolate cupcakes topped with fresh strawberries and cream and a handmade cupcake topper are the perfect summer party treat.
Disclosure: This is a sponsored conversation written by me on behalf of Bright Star Kids. The opinions and text are all mine.
Did you go strawberry picking this season? We forgot, and I simply can't believe it. We've gone every year until now, but thankfully the kids haven't remembered that I forgot, and as long as I have a constant supply of strawberries on hand they seem to be happy.
If you did go and are looking for a delicious way to use some of those strawberries, try these strawberries and cream topped chocolate cupcakes.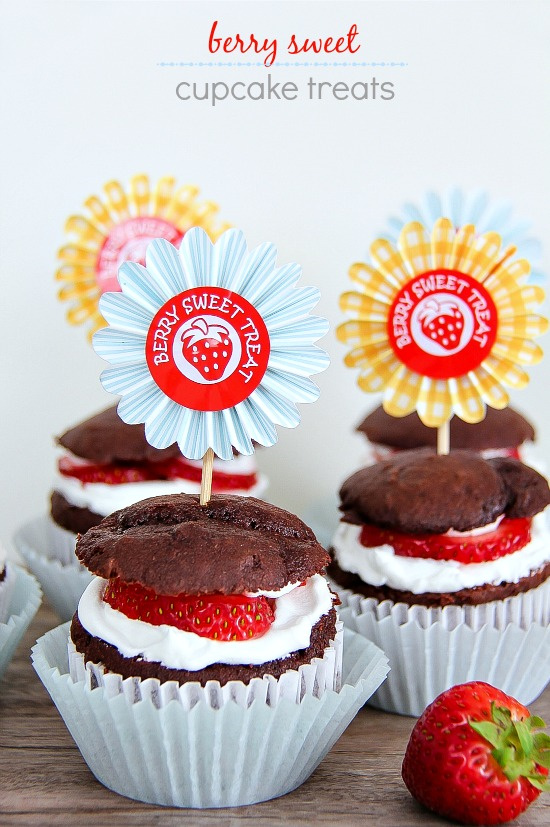 These are great for a summer get-together with friends.
What you need
Chocolate cupcakes – yes I even used a box, sometimes you just want quick and easy (of course I added in my homemade applesauce in place of the oil)
Whipped cream
Strawberries
Cupcake toppers (see below)
Instructions
Bake your chocolate cupcakes and set them aside to cool.
While cooling, make your cupcake toppers.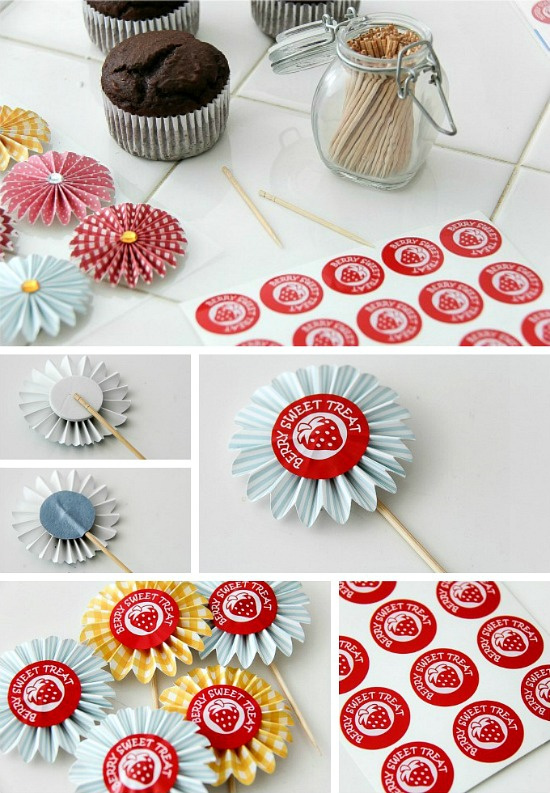 I found the paper fas at Michael's, pulled off the gem on the front, and attached 'berry sweet treat' labels I had ordered from Bright Star Kids.
You can customize the labels using different fonts, colors, images, and words. They come in packs of 30 or 60. 
I put one of the labels onto blank card stock to use as a template and cut out circles to place over the top of a toothpick attached to the sticky back of the paper fan.
By now your cupcakes should be cooled.
Carefully slice the top off each and set it aside.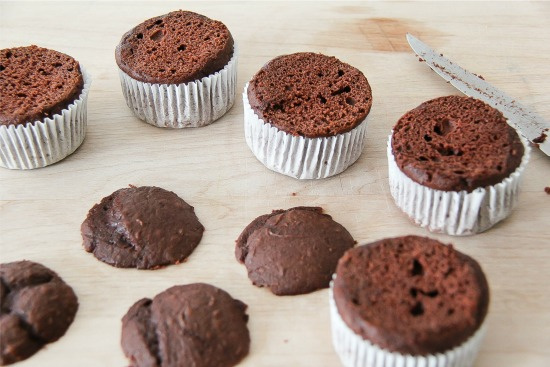 Slice strawberries into thin pieces too.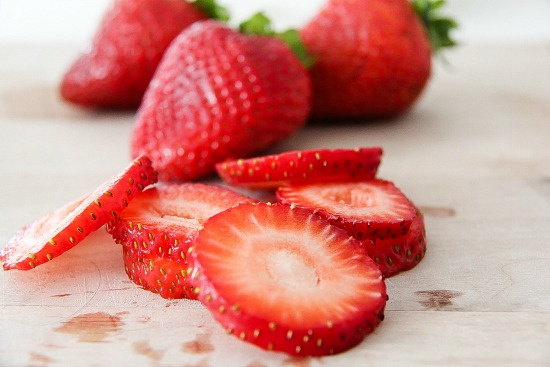 Alternate cream and strawberries on the top of the cupcake and return the cupcake lid to the very top.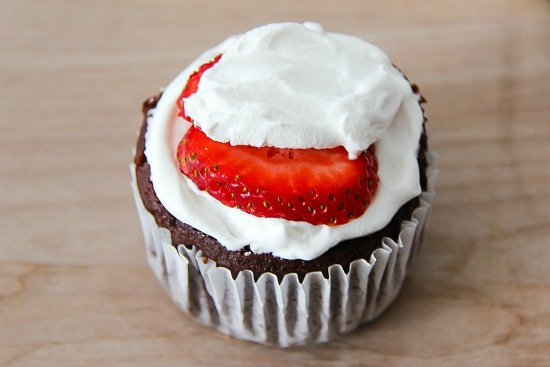 Place the top of cupcake back on top. Then pop the cupcake topper into place to hold everything together.
There you have it, a lovely berry sweet treat for summer entertaining.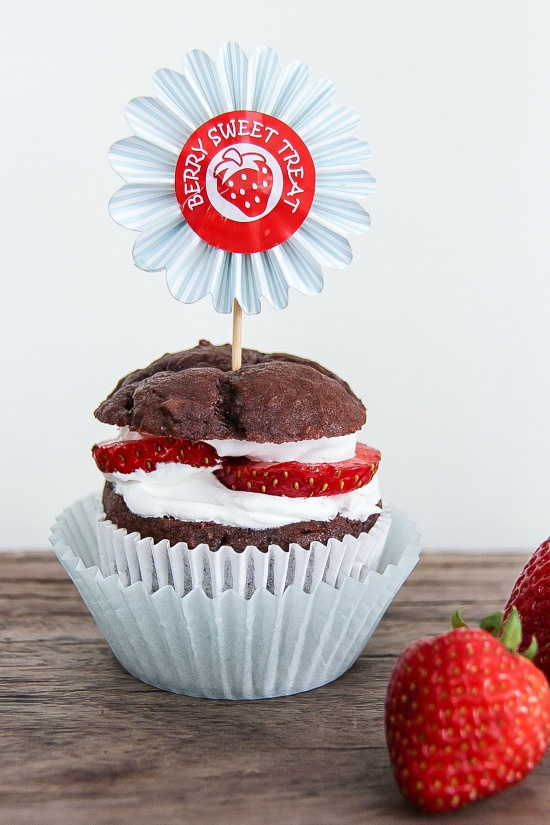 Please pin this post for later: