This year will be a big one for us, the twins are starting kinder in the fall and Jay will be in 10th grade starting at a new school. They don't start back until September, but we have friends who started back at school this week. It's hard to believe that summer vacation is already over for some of our friends. Soon enough though I will be packing lunch boxes, and picking up school supplies lists.
Horizon Organics have enlisted the help of a group of ladies (including myself) as Community Leaders for the Horizon Healthy Families Back To School Community being hosted by BlogFrog.

The other lovely ladies heading up this community are:
We know that all of you with school-aged children have some great back to school and summer vacation tips to share so we invite you to join the community and help support other parents. Here are some of the topics we are discussing:
Back To School Shopping
Healthy Snacks / Lunch Ideas / Family Dinner
Money Saving Tips
Organizing
There are also homeschooling families in the community who are sharing their tips too.
Last week we had a fabulous live chat where tons of fantastic ideas were shared. I cannot remember who shared this one, but somebody mentioned making a paper chain countdown for kids. This was the perfect activity for us. The twins are so excited to start school and have been asking every day when their first day will be. So we made the paper chain and hung it in their play room. They remove a link each day and then count how many are left. Not only did they learn how to make a paper chain, but they are working on their numbers (including subtraction) each day and I no longer have to explain how many days they have until school starts.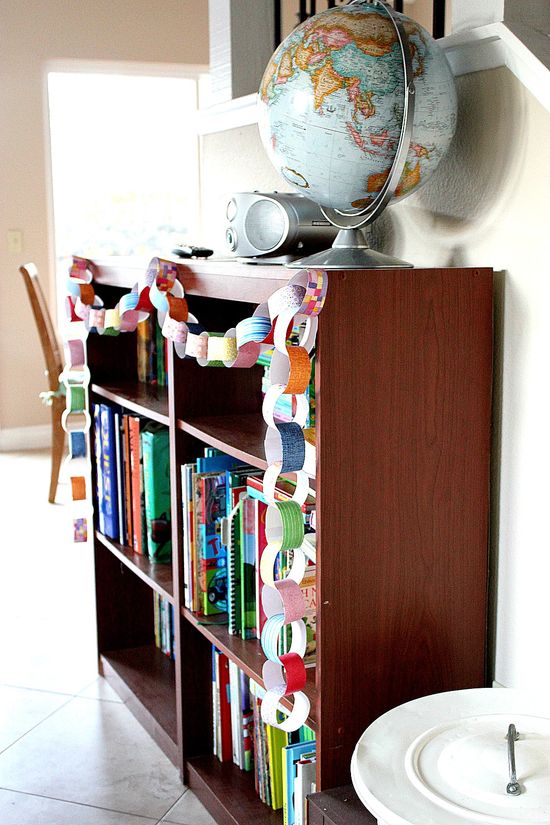 We hope you will come by and share your tips too.
Here are some helpful links:
Join the Horizon Healthy Families Back to School Community
Enter for a chance to win a $500 Back To School Shopping Spree.
Follow Horizon on Facebook
Follow Horizon Organics on Twitter.
Disclosure: I am being compensated for my role as Community Leader in the Horizon Healthy Families Back to School Community.