As you know, we recently purchased a home and relocated back to San Diego. The garage is still full of boxes, but we are gradually unpacking and giving the house a little makeover and upgrading a few areas as we go along.
This is how our living room looks today.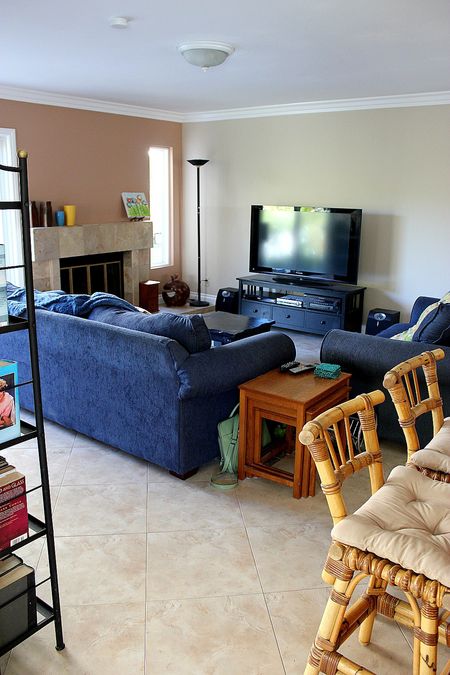 As you can see we haven't hung any pictures on the walls just yet. One thing that has bothered me since we moved in is the salmon wall (around the fireplace). Our house is very bright, there are a lot of windows and lots of light. For some reason, this one wall, makes this room seem so very dark.
I love the colors in the artwork that Marisol and I made and would love to bring more of those colors into this room.
So, I'm testing out new colors on the wall with thanks to Glidden and as part of their room makeover challenge. I put some swatches up on the wall and emailed a photo to my husband.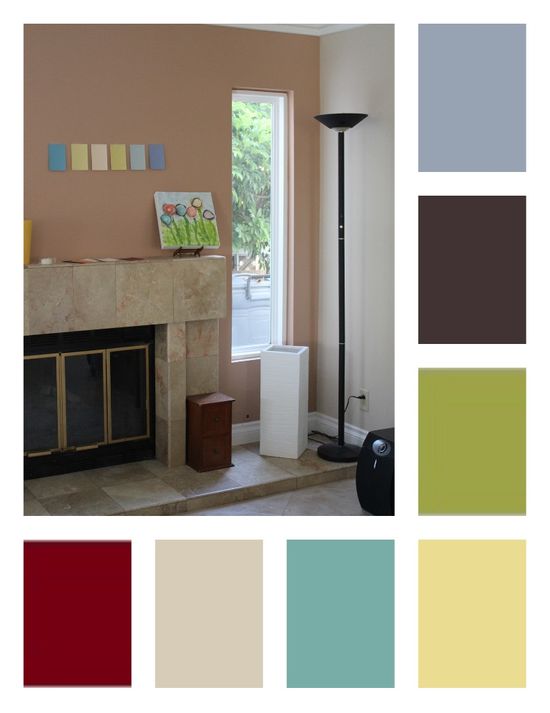 He immediately asked me to remove the blue ones. Flynn will be a tad disappointed, he was hoping for a blue room. Unlike Marisol who wanted me to paint rainbows. I don't think she will be getting that request, although you never know. So after we decided that the middle color was too pale especially with the beige wall next to it and the white ceiling, we settled on these.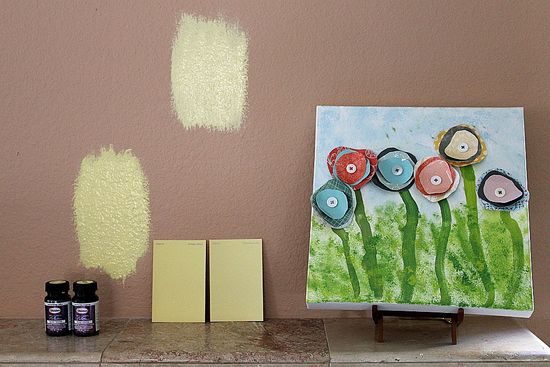 I think the yellow will make the room seem so much brighter. Although I'm reserving the right to change my mind, as often as I wish, and I most likely will. Love the Glidden Testers. They make it so much easier to see how the color will actually look on the wall. I may have purchased about 12 of these to do a few other smaller projects in the room too.
I'm picturing some vibrant artwork hanging on the wall and some lovely little things in bright colors on the mantel.
I've been getting lots and lots of inspiration from Pinterest.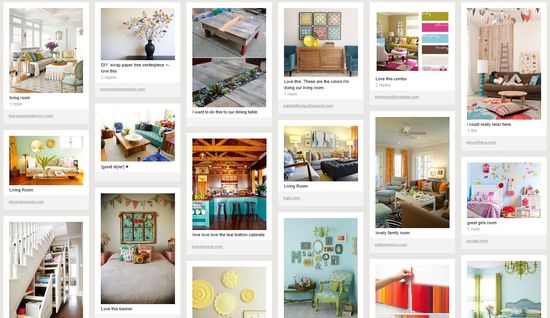 Want to see how easy it is to decorate your room? You can do it virtually on glidden.com and they have a fabulous color matching system and lots of photographs for inspiration.
Let's just say there will be much more making over of this room than just painting the walls. I have a few fun things in store too which I will share along the way.
Want to give the testers a try, visit gliddentesters.com to get a $2 off coupon.
Disclosure: This project has been compensated as part of a social shopper insights study for Glidden Testers/Paint Collective Bias #cbias