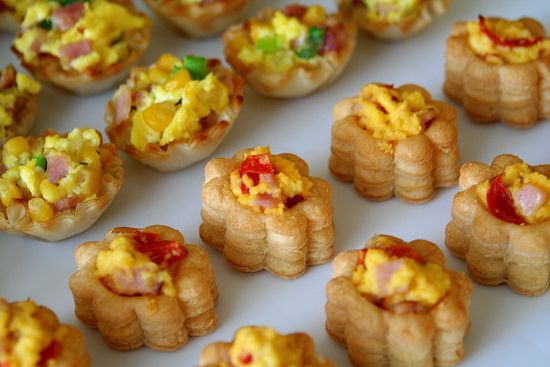 My contribution to champagne brunch with a wonderful group of women.
FILO PASTRIES
Mini Fillo Shells filled with scrambled egg, spring onion, Canadian bacon and corn
VOL-AU-VENTS
Mini Vol-au-vents filled with scrambled egg, cheddar cheese, tomato and ham.
For each dish, the scrambled egg was made with a little milk and cream. 
Once filled, the shells were baked in the oven at 325 for approximately 8 minutes.