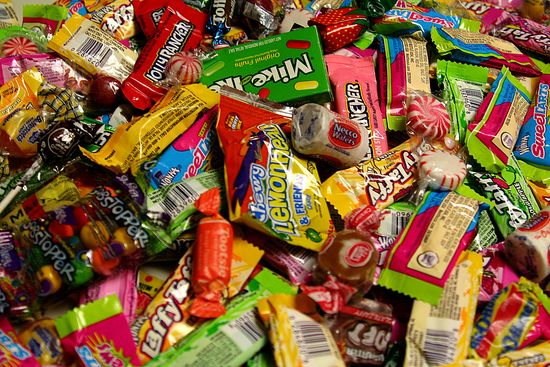 With 3 children and living in a large community filled with children we had Halloween candy overload in our house from Trick or Treating.  Not to forget the leftovers from what we handed out too.  So we decided that we needed to pare down the amount quite considerably, otherwise, let's face it, I'd be the one dipping my handing into the candy jar repeatedly.
We decided to donate our leftover candy to Operation: Care and Comfort.  It's an organization who support the Troops.  They are collecting Halloween candy to be delivered over the holiday season.
If you would like some other ideas on what to do with your excess candy check out these links:
Parenting: 25 Things to Do With All That Halloween Candy

5 Minutes for Parenting: The Grinch Meets The Great Pumpkin

Check in your local area to see if their is a Dentist buying back candy.  The kids may love the little bit of cash more than the candy.