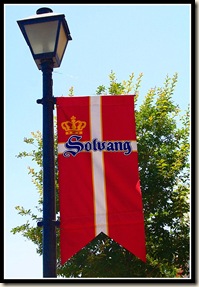 Today we headed to Solvang for the day.  It was one of the places on my MUST SEE list for our vacation.  Although I was a little disappointed that we were arriving there 1 day before they were scheduled to start the Honen streetcar tours for the summer, but we weren't able to put off the trip for another day.
This is truly a beautiful town and only about 40 minutes from Santa Barbara.  It was founded by Danish educators in 1911 and to this day is rich in Danish style from the ancestry and architecture to the restaurants.  It may be as close as I ever get to Denmark.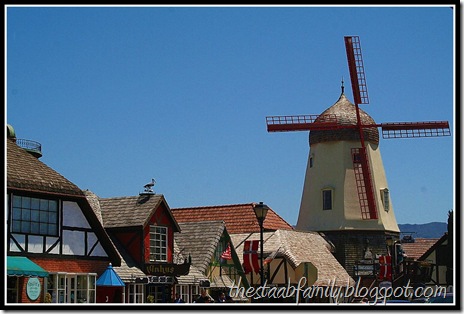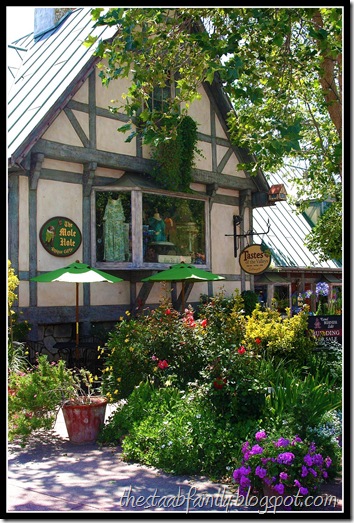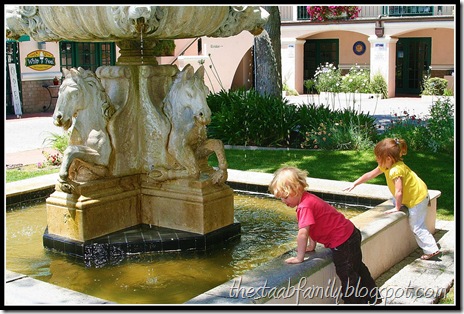 We had lunch here …
and dessert here …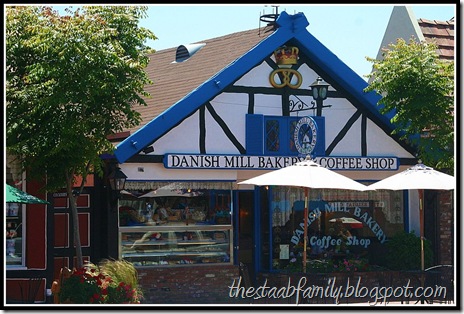 Jiving to the sounds of juice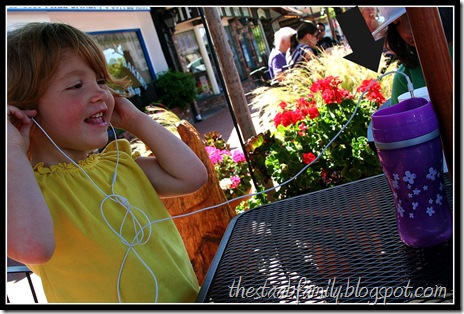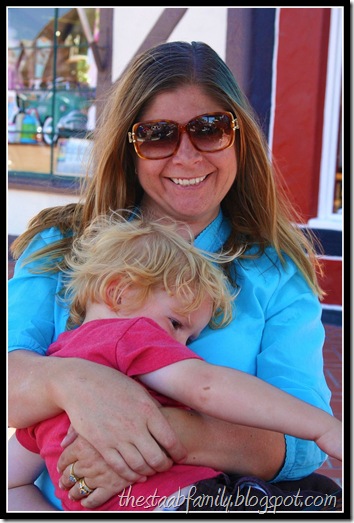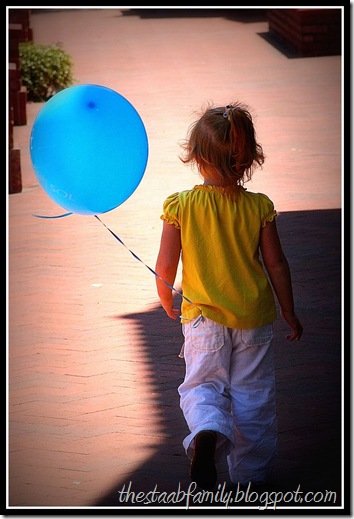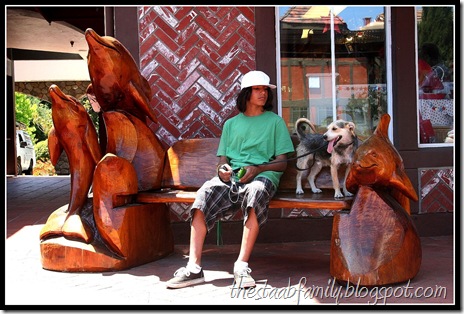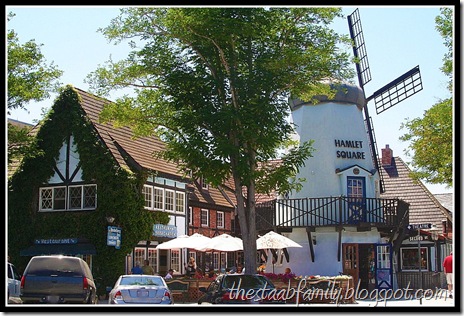 The year-round Christmas store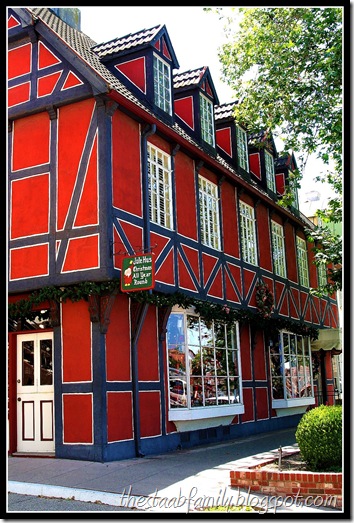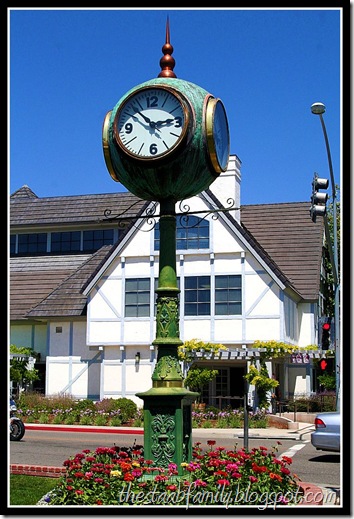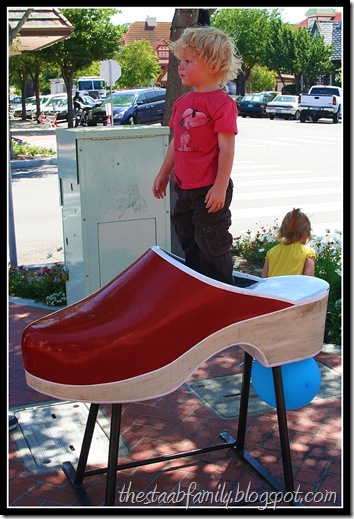 On the way there, this was a little of the view from our car: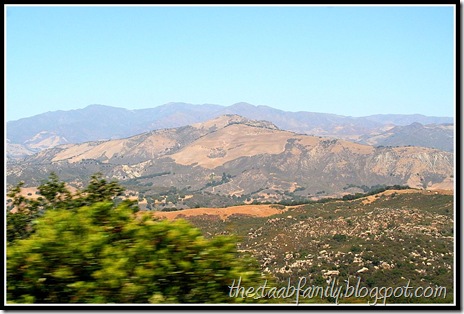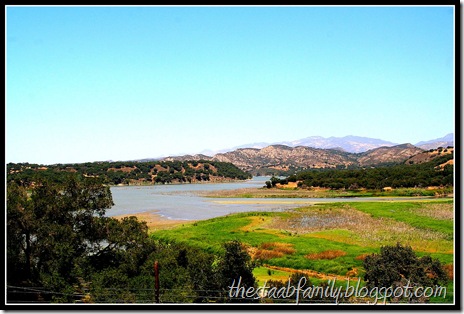 There are some really interesting facts about Solvang on Wikipedia.  If you think you've never heard of this town before, you may be surprised.