Today was a day for chilaxing.  We arrived in Pismo Beach the evening before and it was a little cold outside with the occasional sprinkling of rain thrown in earlier in the day. We had laundry to catch up on and by this point in our road trip we just needed a day off.  So while Randy visited the Laundromat, the kids and I park hopped, checking out a couple of the local playgrounds.  We had dinner at Marisol at the Cliffs … oh yeh, we are that lame to have dinner at a restaurant with the same name as our little girl ha ha.  It was a beautiful restaurant though.  By chance we happened to get there at Happy Hour and for all 5 of us it cost $38 for dinner.  I couldn't believe it.  They had a taco bar, the twins ordered from the menu and Ran and I enjoyed a couple of margaritas.  We had the pooch with us so we sat out on the patio overlooking the ocean.  It was perfect.   Then it was back to the hotel to relax by the fire.  I knitted, the hubby watched Rugby, the teen texted his friends and the twins played with the train tracks … yes the entire bucket of train tracks and trains came on the road with us.
The view from the garden at the back of our hotel.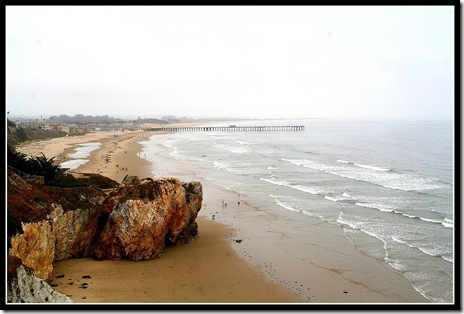 After breakfast we watched dolphins playing in the ocean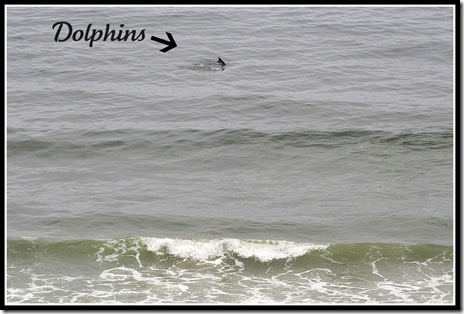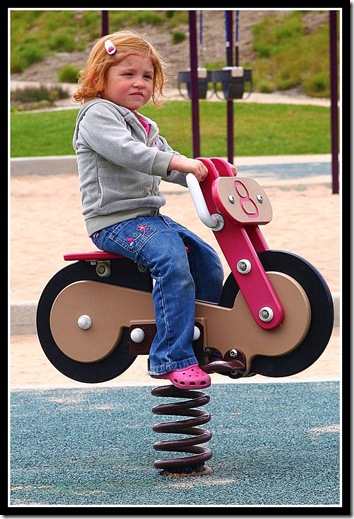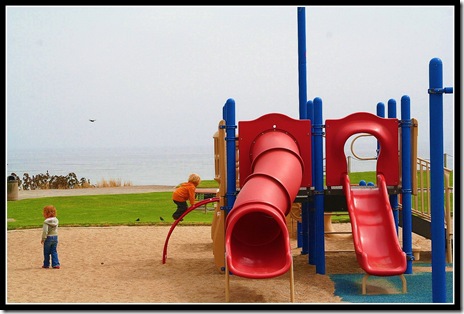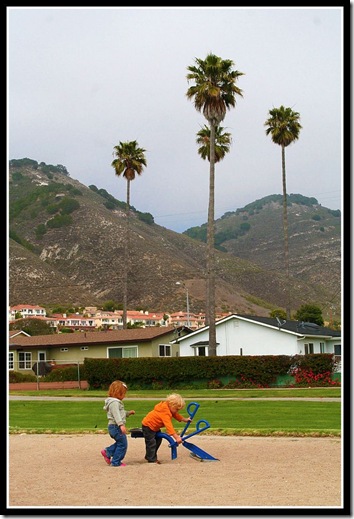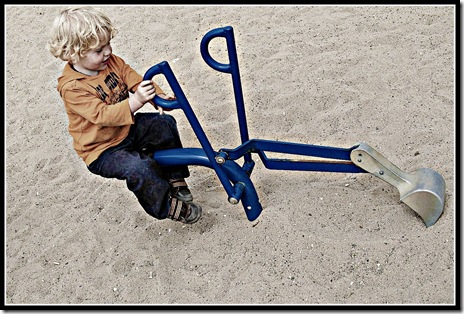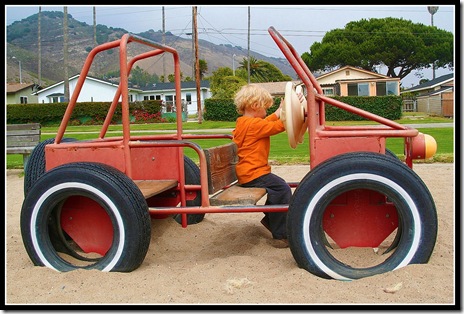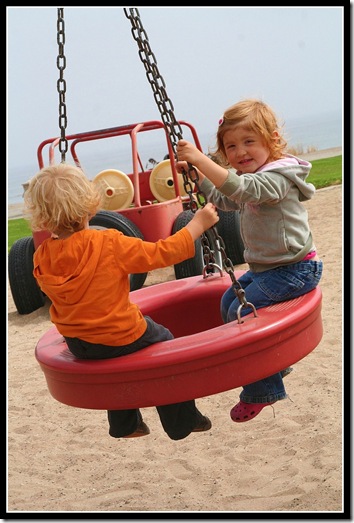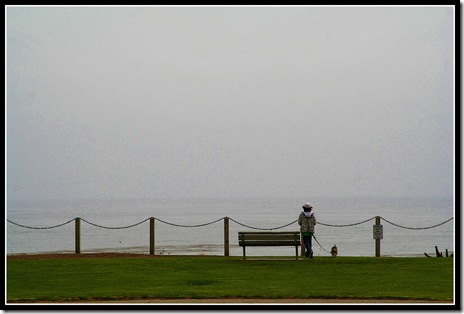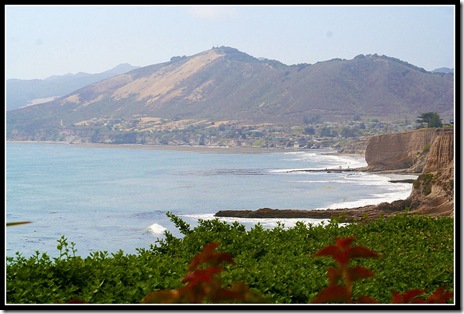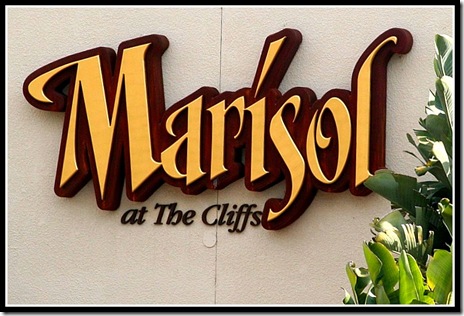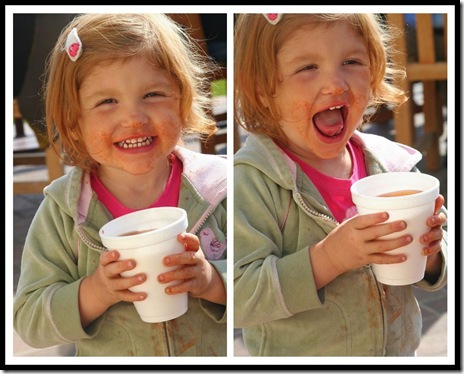 The happiest 2yr old girl.  She's got daddy's credit card already.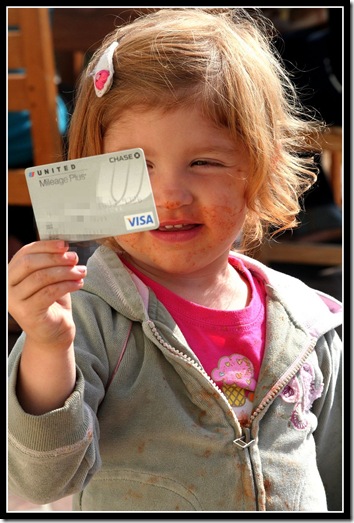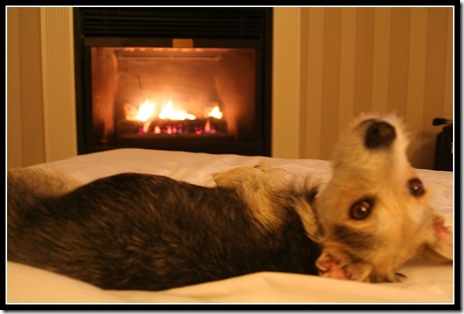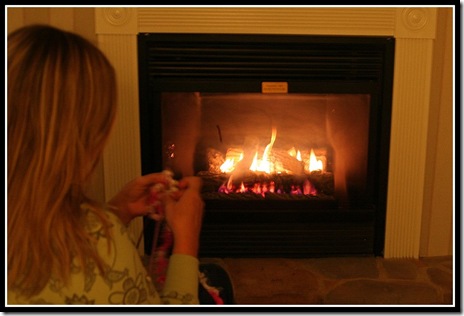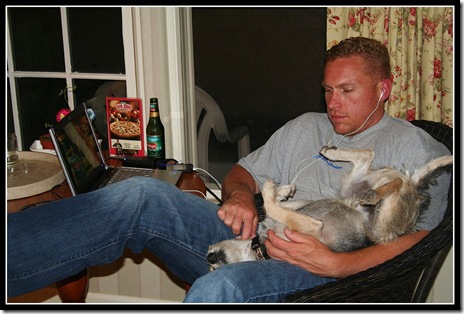 If you are ever in the Pismo Beach area and looking for dog friendly accommodations,  we stayed at the Cottage Inn by the Sea.  It was fabulous.  They have 5 dog friendly rooms that each have a back door leading out to a private dog run garden.  The rooms have fireplaces and 2 double beds.  We were also able to get 2 cribs for the twins.  There is complimentary breakfast in the morning and there is a patio where your pet can sit to eat breakfast with you.  There is also a lovely garden and path along the cliffs that pets can roam on lead and also a pool and spa that look out over the ocean.